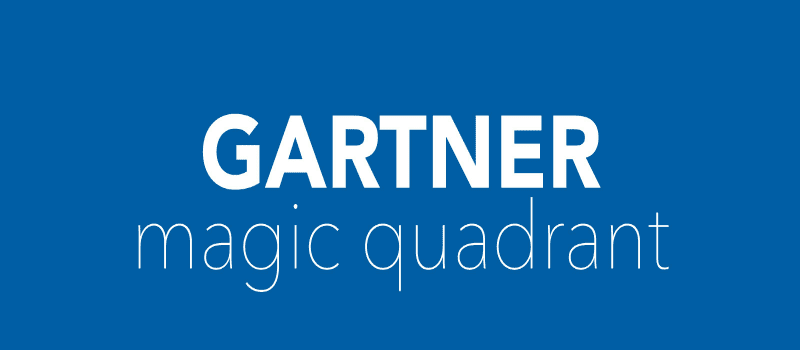 Analyst house Gartner, Inc. has released the latest iteration of its annual Magic Quadrant for Enterprise Content Management (MQ) report.
This 2015 Magic Quadrant for Enterprise Content Management( ECM) was published in October 2015. ECM is gaining momentum as a data solution that can help enterprises take control of their content. This category is subject to a rapidly changing landscape, and Gartner recognizes these shifts in the market that will affect clients strongly.
"Consolidation in the market continues, with ever more tools that once belonged in the realm of specialist vendors now being part of the large ECM suites. These include enterprise file synchronization and sharing (EFSS), video content management and asset management. The ECM vendors build out these functionalities or acquire them through partnerships or direct acquisition of the technologies"
Gartner evaluates the strengths and weaknesses of 20 vendors considered most significant in the market, and provides readers with a graph (the Magic Quadrant) plotting the vendors based on their ability to execute and by completeness of vision. That graph is divided into four quadrants: Niche Players, Challengers, Visionaries, and Leaders.
[Compare the Top 24 Enterprise Content Management Providers with the 2016 Content Management Buyer's Guide. Download Here.]
Niche Players
In 2015, Vendor, M-Files earned it's spot within the quadrant for offering a complete package of hybrid cloud capabilities. A strength noted by Gartner is M-Files use of a "highly scalable and effective metadata-driven architecture, which allows for great flexibility in the use of metadata,  including, for example, dynamic viewing of content." Niche players are plentiful in this year's quadrant described as, "Companies that focus successfully on a small segment, or are unfocused and do not out-innovate or outperform others."
Gartner acknowledges that M-Files is does not offer robust social content management capabilities, and organizations should consider this in their product requirements.
Visionaries
Gartner's guide describes Visionaries: "They understand where the market is going or have a vision for changing market rules, but do not yet execute well." Visionaries are typically smaller companies but have a very good awareness of how the market will evolve. Gartner uses "market understanding" as one of the evaluation criteria in positioning a ECM vendor's completeness of vision, along with offering product strategy, and innovation. Of the three vendors selected of this category, vendor, NewGen based in based in New Delhi, India is noted for Customer support, and give Newgen high scores for both presales and postsales support, some of the highest scores of all the vendors included in the Magic Quadrant. The solution allows the end-to-end management of enterprise content right from capture to disposition, and delivers contextual information to business stakeholders for collaboration.
Challengers
Challengers are characterized as, providers developing products that address the foundation needs of the corporate market which also boast strong sales, and visibility. There are no vendors in this category in 2016!
Leaders
To Gartner, leaders are defined as ECM software providers that, "Are perceived in the industry as thought leaders, and have well-articulated plans for enhancing recovery capabilities, improving ease of deployment and administration, and increasing their scalability and product breadth." Wouldn't you know, the leader quadrant is saturated with vendors that fit the bill.
The Gartner Magic Quadrant is a culmination of research in a specific market, giving consumers a perspective of the relative positions of the market's competitors.
For more Content Management vendor information, including profiles, and product feature reviews, download our 2016 Enterprise Content Management Vendor Buyer's Guide. Be sure to follow Solutions Review on Twitter and Linkedin for news and perspectives from your favorite cloud vendors.
[/box]
Follow us on Twitter, and Linkedin to stay current on the most up-to-date news and trends in Backup and Disaster Recovery.