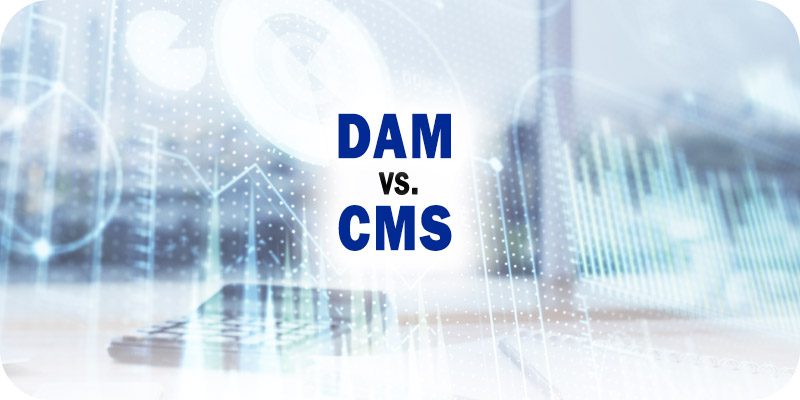 This is part of Solutions Review's Premium Content Series, a collection of contributed columns written by industry experts in maturing software categories. In this submission, Pimcore CEO Dietmar Rietsch offers a comparison between DAM vs. CMS so you can select the right technology for your needs.

Digital marketing campaigns striving for better personalization and optimization on online platforms often become complex owing to the generalized connotations. For instance, digital asset management (DAM) and content management system (CMS) are increasingly gaining traction in businesses looking to regulate digital assets. By 2026 DAM is expected to reach $8158.6 million, with a CAGR of 18.46 percent from 2021 to 2026. On the other hand, CMS will be valued at around USD 25.5 billion by 2028, with a CAGR of 6.5 percent between 2022 and 2028. However, to maximize the potential of each of these solutions, organizations must understand the diverse purposes they serve.
DAM vs. CMS: A Brief Introduction to Digital Asset Management and Content Management Systems:
DAM is a digital asset management platform that governs an organization's digital assets on multiple channels. With DAM, organizations can also publish and control the rich assets across multiple channels. It enables a systematic organization and distribution of media files such as photos, videos, templates, documents, images, audio, animations, presentations, and graphics. These media files are stored in digital format; they possess access details and usage rights and are searchable through metadata. Furthermore, organizations can employ DAM to build a centralized system that allows complete access to all media assets.
CMS comprises two fundamental components: content management application (CMA) and content delivery application (CDA). The former is a front-end interface that enables organizations to add and control the content on their website. While CDA is a back-end component, it stores content to be published on the front end and relays it to CMA, making it visible to customers visiting the website. On the whole, CMS helps create, modify and manage a company's website, allowing diverse marketing teams to publish content on the internet without having to acquire coding knowledge. Without writing a static HTML file and uploading it to a company's server, this interface can be created to empower publishers. They can directly browse the media library to upload media files on the website.
Key DAM vs. CMS Differences
Attributes that deliver value
DAM works best for those businesses that require a superior way to create, store, collaborate, and share marketing content. Adopting a DAM system helps in:
Automating manual processes
Streamlining, centralizing, and organizing content
Enabling secure self-serve access
Transforming and reusing content
Monitoring content effectiveness
Publishing and distribution of the latest content and media files
On the other hand, CMS features listed below are helpful for those companies wanting to streamline their website-building process:
Storing, publishing, and editing content on the website
Enabling SEO-friendly URLs
Customizable templates
Transforming scanned paper documents into PDF or HTML documents
Indexing data for easy access to users
Minimal requirements of the server
The Value Propositions
DAM's asset centralization allows businesses to reuse content and media assets, thereby reducing production costs and eliminating duplicate workflows. Lowered costs encourage resource allocation in other significant departments of an organization. With the repurposing of digital assets , DAM ensures brand consistency as it presents a single truth to the customers. It also prompts organizational transparency with digital assets, increasing collaboration among stakeholders. Additionally, DAM enhances workflows through the elimination of redundant projects. With its precise organization and personalization at multiple stages of a buyer's journey, DAM boosts customer retention and conversion.
Whether on-premises or cloud-based, a CMS is accessible from any system connected to the internet and allows multiple users to create, edit or publish content and media assets. CMS does not require a developer to update content; content is updated instantly in real-time. A significant advantage of Content Management System is its easy use due to its graphical user interface. Anyone with limited knowledge of technology can efficiently operate the system.
DAM vs. CMS: Key Differences
The significant difference between DAM and CMS is that with DAM, all digital assets are managed and deployed to various channels, inclusive of the company website. DAM boosts the secure storage and sharing of media assets from a central location while also enhancing team's efficiency. The marketing team owns DAM, but other teams (such as product management, sales, contractors, PR agents, and partners) have access to the system for diverse tasks. In comparison, CMS deals with content on a business's website, landing pages, and product pages. CMS is focused on websites and related operations, such as
publishing blog pages, editing text and media on a webpage, and managing website data and structure. Only limited members own and have access to CMS, such as the marketing team. CMS' media library hosts digital assets relevant to web pages.
Although DAM and CMS are different, integration of the two ensures efficient and quick processes. Combining these systems allows instantaneous sharing of files in CMS as all media files required for CMS are instantly available in DAM. The combination also enables users to make new changes seamlessly and implement new projects with minimal downtime.
When to use a DAM Solution
As an organization expands, the growth of projects, tasks, and goals is inevitable. With evolving technologies, businesses strive to update their workflows to become more productive and efficient. Keeping up with these happenings and managing complex work requirements can overwhelm team managers and members, leading to higher stress levels, futile projects, inefficient results, and higher costs. Tackling this problem is possible with the DAM tools that have evolved over the past few decades.
DAM is vital to every marketing project for media and content management across the globe. From creation to approval, editing, storing, reviewing, and distributing, DAM brought a shift in the industry addressing storage and centralization issues. Along with creating and publishing content and media assets, DAM enables digital authorization and completion of legal agreements without printing them on paper. A perfect example of this would be a client requesting to review a project pitch or make changes. With DAM, finding the asset in question might be simple, resulting in clarity, time savings, and a happy client.
When to Use a CMS
Almost all companies these days have a website that is either static or dynamic. With a static website, any changes that need to be made can be done only by a developer. Static websites lack personalized content, which can fail to engage visiting customers. Building static eCommerce websites is complex as they do not have functions like adding products to carts or checking out unless third-party tools are incorporated. Whereas with a dynamic website or a CMS-managed website, users can directly make changes, saving time and money.
A dynamic website is the best choice for a more personalized and responsive website for customers. CMS makes website processes quicker as it allows uploading of modifying content with few clicks compared to a static website that requires altering each HTML file. Building pages on dynamic websites on the back end requires client-side languages such as HTML, CSS, and JavaScript and server-side scripting languages such as Ruby, PHP, Python, or server-side JavaScript. Building a page can be simple or complex, depending on the amount of data used to construct the page. Most websites employ dynamic websites to some degree.
A Powerful Combination
DAM and CMS have unique benefits while also possessing overlapping features that make them powerful when used together. Using DAM as a single source of truth while integrating it with CMS helps improve business operations and foster collaboration between teams across countries.
---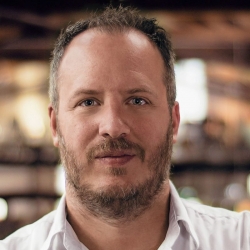 Latest posts by Dietmar Rietsch
(see all)