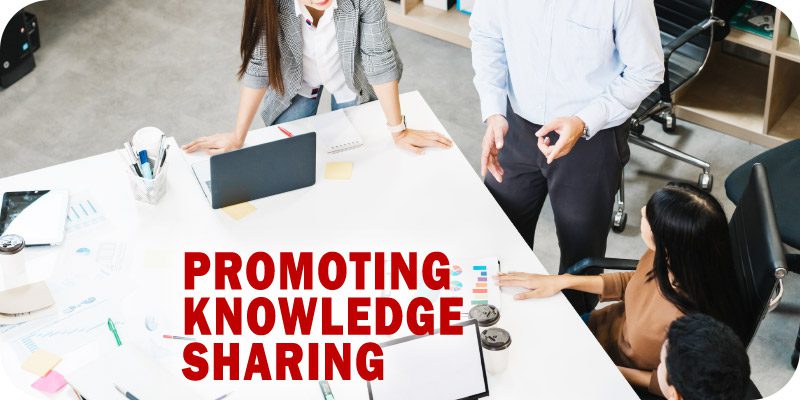 This is part of Solutions Review's Premium Content Series, a collection of contributed columns written by industry experts in maturing software categories. In this submission, Selvaraju Murugesan—Product Engineer at Document360 and Data Strategist at Kovai.co—explains how to promote knowledge sharing in an organization.

Knowledge sharing is an activity where information is shared between two or multiple entities within a given period to achieve a common goal. For example, in any customer-facing business, knowledge sharing promotes the relationship between a customer and the company. Additionally, it aids employee engagement, innovation, and customer onboarding into an organization. If you take a deeper look, you may be able to figure out that there is no value to the information gathered unless it is shared within the organizational silos. With that in mind, companies should have a proper system to manage their tacit knowledge.  
Implementing Knowledge Base (KB) in Enterprises 
Knowledge sharing is implemented across the organization by building a knowledge base that suits your organizational and business requirements. Creating and managing a knowledge base is extremely easy nowadays, as many KB SaaS solutions are available in the market. Choosing a suitable knowledge base for your business can be challenging if you are unclear about your business problem. Before finalizing any knowledge base, one tip is to check whether the product is easy to use and scalable to cater to your company's potential future demands.  
Internal vs. External Knowledge Base? 
A knowledge base can be private or public, and there are benefits to each approach. A private knowledge base is specially used within the organization, and access can be controlled by enabling a login and password. Meanwhile, a public or self-service knowledge base is generally available. Typical examples would be FAQ documents, user guides, and more. Now, although there is no doubt both are critical, which one should a business start with if resources are limited? Ultimately, it depends on the use case.
An internal knowledge base is suited for corporate knowledge management and documenting projects and programs. External knowledge bases are better suited for product documentation, FAQs, troubleshooting guides, customer support, and SOPs. Depending upon their use case, we recommend all companies start small and grow their team to meet the business requirements/demand. The bottom line is, choosing the type of KB to adopt depends on your business and content strategy. 
While adopting a new knowledge base, you must ensure that it addresses your business objectives. Objectives can be varied, say, improving employee productivity, promoting knowledge sharing culture, creating a centralized repository, etc. Robust KB offers customization support that aligns with your business requirement.  
Structuring a Knowledge Base for Your Business 
There's no one way to structure your knowledge base. You can structure your KB based on your users' feedback if you have a customer-centric product or service. The more stable and organized your KB is, the more the chances of improving user experience.  
With that in mind, here are a few tips to consider when structuring a knowledge base for your business.
Taxonomy depends on the company's structure, corporate culture, and business needs. 

Hire an information architect to get a high-level structure.

Create a business glossary and use consistent business terms across all content.

Have no more than four sub-categories and 2 – 3 levels deep.

Design the system from the customer's perspective on how they will consume the KB content.
Tracking Knowledge Base Performance 
To monitor documentation performance and prove the ROI (return on investment), we need to measure the metrics that align with business goals.  Below, we will explore some crucial metrics to consider while tracking performance.  
Geography metrics to understand the user location.

Feedback, likes, dislikes, comments.

No search result analytics, as these will help you understand keywords that do not return any results.

Broken links analyzer to ensure a good customer experience.
Once you've adopted these insights, you and your company can adopt an internal knowledge base for your knowledge-sharing needs. However, you still need to ensure your team uses it effectively, so it's better to go with easy-to-use software that requires minimal training and can be used by technical and non-technical folks in your team alike.   
Documentation managers must ensure that the knowledge base is consistently getting updated for effective knowledge management. First and foremost, have a good change management process to ensure quick adoption of your knowledge base. Secondly, have a good documentation workflow to ensure content quality. Set up articles that review reminders to ensure they pop up regularly and have a label attached to each piece to indicate its status, such as new, updated, and others.
---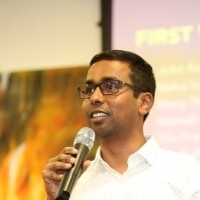 Latest posts by Selvaraju Murugesan
(see all)