The Solutions Review editors have compiled the following list to spotlight some of the best content management solutions financial services companies should implement into their business processes.
Financial planning and management software is often built into larger enterprise technology solutions. It can be one of the essential functionalities for many companies, especially since it applies to nearly everything industry. However, not every software solution has the financial services capabilities to manage their data, processes, and business operations. With that in mind, the editors at Solutions Review put together a list of content management solutions with the toolset financial services businesses need to stay competitive and successful.
Our editors selected these software solutions based on each provider's Authority Score, a meta-analysis of user sentiment through the web's most trusted business software review sites, and our proprietary five-point inclusion criteria. The list is organized alphabetically.
The Best Content Management Solutions for Financial Services
---


Description: Alfresco provides open-source technology that enables businesses to collaborate more effectively across cloud, hybrid, and on-premise environments. The provider's content services platform can also be customized and integrated with existing applications and processes. Financial services businesses can use Alfresco's capabilities to get 360° views of customers, ensure customer communications remain compliant with legal and regulatory mandates, improve customer service, provide self-service options to customers who want them, streamline customer engagement, and more.
---

Description: DocStar, an Epicor company, allows users to get control over documents, improve retention and increase efficiency through the provider's platform. The provider's enterprise content management (ECM) platform, Eclipse, can be installed on the user's hardware or DocSTAR's hosted service. Its ECM solution can be tailored to the financial services industry's needs to help wealth management, investment services, mortgage, and brokerage firms streamline their processes, ensure consistent compliance, reduce costs, improve customer service, and more.
---
Description: DocuWare's content services platform (CSP) offerings include DocuWare for document capture and management, DocuWare Workflow for business processing, and DocuWare Intelligent Indexing for metadata management and content indexing. DocuWare's platform distinguishes itself from other solutions by offering disaster recovery capabilities as an optional add-on. Financial services companies can use DocuWare to ensure the security of their data, securely access information from wherever they're at, digitize invoice processing, modernize sales, and more.
---
Description: With HubSpot's CMS offering, marketers, developers, and IT teams can develop seamless digital experiences for their customers. Its CMS features include flexible themes, drag-and-drop page editing, SEO recommendations, contact attribution reporting, dynamic content, adaptive testing tools, serverless functions, full integration with HubSpot's CRM, local website development, site performance monitoring, threat detection, and more. They also offer a free CMS with a full suite of free features.
---
Description: Laserfiche offers a complete set of content services platform capabilities in on-prem and SaaS offerings. The provider offers users reporting and compliance capabilities, which enable them to optimize business operations. Laserfiche's extensive content services capabilities would be a good fit for clients looking to deploy a traditional content management tool with innovative business process solutions for digitization. Alongside its support for financial services departments, Laserfiche's solutions can be customized to meet the needs of financial companies across the insurance, wealth management, FINRA compliance, community banking, and credit union markets.
---
Description: M-Files provides users with a metadata-driven system for organizing and managing documents and other information. This platform is a good fit for those invested in Microsoft infrastructure. Organizations can use the M-Files platform on-premises, in the cloud, or in hybrid environments to improve productivity and quality and comply with industry regulations and standards. Its industry-specific toolkit can help financial services brands automate routine tasks, enhance client services, streamline audit cycles, ensure that processes comply with SEC and GDPR, capitalize on investment windows, and maximize ROI.
---


Description: The Micro Focus platform is compatible with the heritage HPE ControlPoint data and content analytics product and the HPE structured data management capability, SecureData Manager. Additionally, the provider is a good fit for large enterprises seeking content lifecycle management. With its secure and governance-based enterprise content management platform, firms can manage their data privacy, protect content held in external repositories, meet data privacy regulatory guidelines, apply robust enterprise content and records policies, and boost enterprise performance without compromising data safety.
---
Description: Nuxeo offers a content management platform that allows organizations to manage content while putting it to work. The vendor's platform is an open-source, subscription-based CSP available on the ground, in the cloud, or as a hybrid. It offers digital asset management and a comprehensive API. Its solution suite includes content management solutions tailored to financial services use cases. These solutions cover claims processing, workflow automation, case management, regulatory compliance, IT modernization, customer experience, and more.
---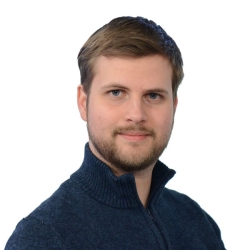 Latest posts by William Jepma
(see all)