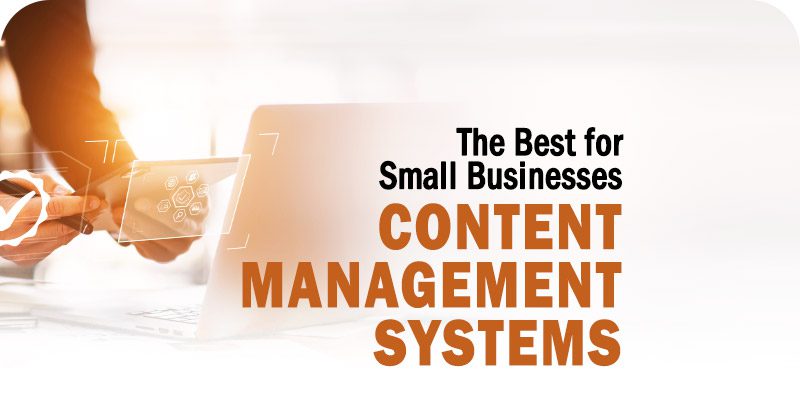 The Solutions Review editors have compiled the following list to spotlight some of the best content management solutions for small businesses to consider implementing into their business processes.
A Content Management System (CMS) is a solution designed to provide companies with a platform for creating, managing, and publishing digital content. These systems can be extra valuable for smaller businesses. They can help teams manage websites, blogs, and other online content with user-friendly interfaces that enable non-technical users to add, edit, and publish content. Finding the right content management solution for your company is easier said than done, though, especially with the variety of options on the market.
With that in mind, Solutions Review put together the following list of content management systems for small businesses. Our editors selected these software solutions based on each provider's Authority Score, a meta-analysis of user sentiment through the web's most trusted business software review sites, and our proprietary five-point inclusion criteria. The list is organized alphabetically.
The Best Content Management Systems for Small Businesses
---
Description: DocuWare's content services platform (CSP) offerings include DocuWare for document capture and management, DocuWare Workflow for business processing, and DocuWare Intelligent Indexing for metadata management and content indexing. DocuWare's platform distinguishes itself from other solutions by offering disaster recovery capabilities as an optional add-on. DocuWare's solution suite offers two capabilities tailored for small businesses: a cloud-based document management solution and process automation tools. With these features, SMBs and improve how they capture, organize, and embed content into digital workflows.
---

Description: ExpressionEngine is a flexible and secure open-source CMS capable of building sites, managing content, storing data, and more. Its features include front-end editing, multi-site management, custom field types, entry cloning, user management, one-click software updates, live content previews, a discussion forum module, a marketplace of add-ons, and more. ExpressionEngine also provides a collection of consent and privacy tools to streamline GDPR compliance, cookie consent implementation, and security management.
---
Description: With HubSpot's CMS offering, marketers, developers, and IT teams can develop seamless digital experiences for their customers. Its CMS features include flexible themes, drag-and-drop page editing, SEO recommendations, contact attribution reporting, dynamic content, adaptive testing tools, serverless functions, full integration with HubSpot's CRM, local website development, site performance monitoring, threat detection, and more. They also offer a free CMS with a full suite of free features.
---
Description: Hygraph is a federated content platform designed to provide users with a composable stack. The platform can integrate all a company's services, allowing them to distribute content from anywhere with a cohesive GraphQL, API-first, headless CMS. Features include a no-code schema builder, content modeling, flexible building blocks, developer workflows, content federation, localization, content lifecycle management, and an App-Framework that enables users to develop custom or pre-built extensions.
---


Description: Joomla is a free, open-source content management system (CMS) for publishing web content. The platform is built on a model–view–controller web application framework, which can be used independently of the CMS, allowing users to develop online applications. It has a suite of SEO tools, a flexible framework, over 8,000 extensions, menu management, cache management, template design, native front-end content editing, content publishing, custom fields, native integration of multiple languages, and more.
---
Description: Strapi is an open-source, headless CMS for e-commerce businesses, mobile applications, corporate sites, developers, and content managers. With its full Javascript, customizable, and developer-first architecture, companies have access to capabilities like auto-generated documentation, webhooks, support for multiple databases, custom fields, customizable APIs, internationalization, a user-friendly interface, built-in emailing, and more. Strapi also offers a self-hosted and enterprise-ready version of its platform.
---
Description: TYPO3's CMS is a free, open-source, and enterprise-level platform published under the GPL license. Companies can use the platform to connect to customers, develop memorable digital experiences, and remain competitive without paying for expensive software. Those capabilities include smart content management, multilingual installations, a universal front-end user experience, enterprise scalability, content authoring, digital marketing features, enterprise-level vendor support, asset management, customizable design, content scheduling, and open, adaptable architecture.
---
Description: Umbraco is an open-source content management system built on .NET (ASP.NET Core) technology. The platform provides editors with an intuitive interface for creating, previewing, publishing, scheduling, and managing content. Umbraco's features include customizable workflows, a structured media library, audit trails, a multi-device preview mode, auto-cropping tools for images, multilingual content editing, flexible building blocks, and more. Umbraco's open-source community has over 200,000 active members who can offer tips, tricks, and advice.
---
Description: Webflow is a visual development platform designed to help users build websites without writing any code. Its product suite includes a CMS catering to the needs of designers, editors, developers, or content strategists. With Webflow's CMS, users can export content as JSON for use in other apps, import content from existing databases, integrate with other data sources, create custom webhooks, and more. The company also offers a version of its platform for startups, which can provide them with three months of access to Webflow's CMS offering.
---
Description: WordPress is one of the market's most well-known content management systems. Users of all experience levels can use its accessible web publishing software to create websites, blogs, newsletters, and digital experiences. The company offers products to individuals, small businesses, and enterprises alongside an extensive collection of plug-ins and apps that enable users to customize their sites even further. It's also available in a Free version, allowing companies of all sizes to create engaging websites at no cost.
---
Description: Xerox's platform is known for its ease of use and flexibility, with a configurable user interface. With the Xerox Content Hub, teams and individuals can upgrade their document repository to a secure, centralized, and cloud-based hub that makes accessing, updating, personalizing, and using their content easier. The platform also provides a collection of professional-looking document templates, allowing businesses to make all necessary changes and print locally or digitally as needed.
---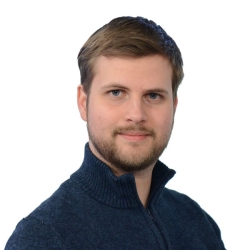 Latest posts by William Jepma
(see all)