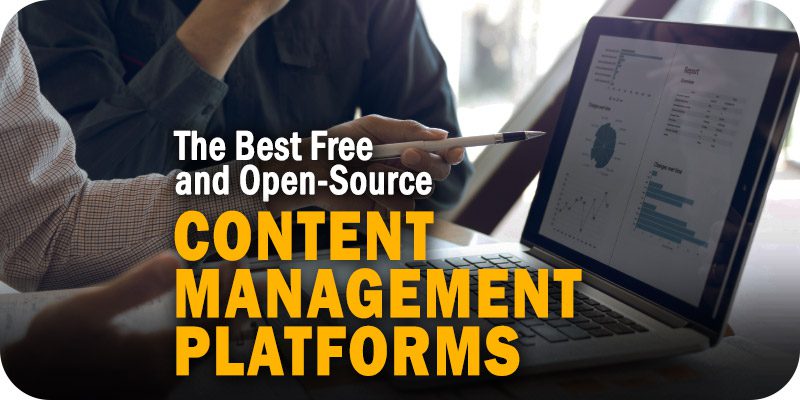 The editors at Solutions Rever have compiled the following list to spotlight some of the best free and open-source content management platforms in the marketplace.
Content Management Systems (CMS) are a crucial software category for businesses of every size and industry. And with good reason, considering everyone on the Internet has interacted with a CMS, even if they weren't aware of it. These systems help companies create, edit, organize, publish, and manage digital content with tools for digital asset management, content collaboration, website building, and role-based content management. With a CMS, businesses can improve how they manage their websites and content without relying on a full-time team of content developers and coders.
Even free and open-source content management tools are available, which can help growing businesses, SMBs, enterprises, and everything in between boost their content management efforts. Some of these solutions are offered by vendors looking to sell you on their enterprise product. Others are maintained and operated by a community of developers looking to democratize content management.
With that in mind, the Solutions Review editors have compiled the following list of leading open-source content management platforms to consider implementing into your company's tech stack.
Free Content Management Tools Defined
Free content management software refers to commercially free products by a solution provider. These offerings are usually trimmed-down versions of the expert or enterprise editions, offering basic functionality that enables users to manage their content. Commercially free content management tools typically offer less functionality than their open-source counterparts. Still, they are often a great way to gain more than a free trial if it's a product you were already considering.
What is Open-Source Content Management?
Open-source content management platforms have a source code that anyone can inspect, modify, or enhance. These tools are designed to be publicly accessible and are commonly managed and maintained by organizations with a specific mission in mind. The open-source content management platforms included in this list are surprisingly full-featured, offering various capabilities for various users.
It's important to remember that some of the open-source offerings included in this list require some development skills, which may make them less than ideal for your use case. We recommend reading each tool's FAQ to see how much coding is required to take advantage of the software. The open-source tools usually do a good job of explaining the requirements for use on the download pages.
The Top Free and Open-Source Content Management Platforms
---


Description: Alfresco provides open-source technology that enables businesses to collaborate more effectively across cloud, hybrid, and on-premise environments. The provider's content services platform can also be customized and integrated with existing applications and processes. Alfresco's platform is built on an open-source core with support for various deployment options, including on-prem, cloud, and hybrid-cloud configurations. Users can also expand their solution to include Alfresco Process Services.
---

Description: Concrete CMS is an open-source content management system tailored to the needs of teams. Its applications include web content management, e-commerce, human resource portals, hosting, digital asset management, product portals, multi-site management, and more. Concrete CMS best suits content creators and developers in the banking, finance, manufacturing, education, healthcare, and government markets.
---
Description: Drupal's open-source CMS is recommended to users comfortable with HTML, CSS, and PHP. The platform is ideal for building a database-driven website that needs to be fast and customizable and provides a developer-friendly CMS environment that can act as a blank canvas. The solution offers over 30,000 extendable modules and more than 2,000 unique themes to assist with site-building. It also has custom solutions for marketers, developers, and agencies, so users can access the tools they need for their business goals.
---

Description: ExpressionEngine is a flexible and secure open-source CMS capable of building sites, managing content, storing data, and more. Its features include front-end editing, multi-site management, custom field types, entry cloning, user management, one-click software updates, live content previews, a discussion forum module, a marketplace of add-ons, and more. ExpressionEngine also provides a collection of consent and privacy tools to streamline GDPR compliance, cookie consent implementation, and security management.
---
Description: HubSpot offers various capabilities centered around marketing, sales, customer service, content management, and operations. With HubSpot's CMS offering, marketers, developers, and IT teams can develop seamless digital experiences for their customers. The free version of its CMS comes with free premium hosting, visual editing features, seamless integration with HubSpot's CRM, a website analytics dashboard, drag-and-drop page editing, a library of themes, custom domains, blog maker tools, pre-built website templates, and more.
---


Description: Joomla is a free, open-source content management system (CMS) for publishing web content. The platform is built on a model–view–controller web application framework, which can be used independently of the CMS, allowing users to develop online applications. It has a suite of SEO tools, a flexible framework, over 8,000 extensions, menu management, cache management, template design, native front-end content editing, content publishing, custom fields, native integration of multiple languages, and more.
---

Description: SilverStripe is a flexible, extensible, and open-source CMS designed to help businesses create valuable customer experiences. The system is tailored to the needs of digital teams across the developer, marketing, and IT departments. Features include enterprise-level security tools, drag-and-drop editing, search engine optimization, workflow management, and a web software development kit that enables users to create fields, data structures, page types, and logic.
---
Description: TYPO3's CMS is a free, open-source, and enterprise-level platform published under the GPL license. Companies can use the platform to connect to customers, develop memorable digital experiences, and remain competitive without paying for expensive software. Those capabilities include smart content management, multilingual installations, a universal front-end user experience, enterprise scalability, content authoring, digital marketing features, enterprise-level vendor support, asset management, customizable design, content scheduling, and open, adaptable architecture.
---
Description: Wix's free website builder platform is equipped with enterprise-grade infrastructure, website design tools, customizable templates, and other business features to help users grow online. Its toolset includes hundreds of designer-made website templates, a drag-and-drop builder, a whole stack of web development tools, search engine optimization, custom domain names, enterprise-grade security, secure web hosting, custom design tools, and more. Companies can also utilize Wix ADI (Artificial Design Intelligence) to create a personalized website with custom images and text.
---
Description: WordPress is one of the market's most well-known content management systems. Users of all experience levels can use its accessible web publishing software to create websites, blogs, newsletters, and digital experiences. The company offers a suite of products to individuals, small businesses, and enterprises alongside an extensive collection of plug-ins and apps that enable users to customize their sites even further. It's also available in a Free version, allowing companies of all sizes to create engaging websites at no cost.
---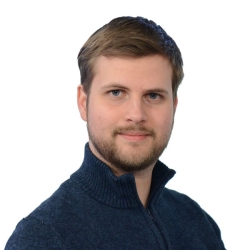 Latest posts by William Jepma
(see all)