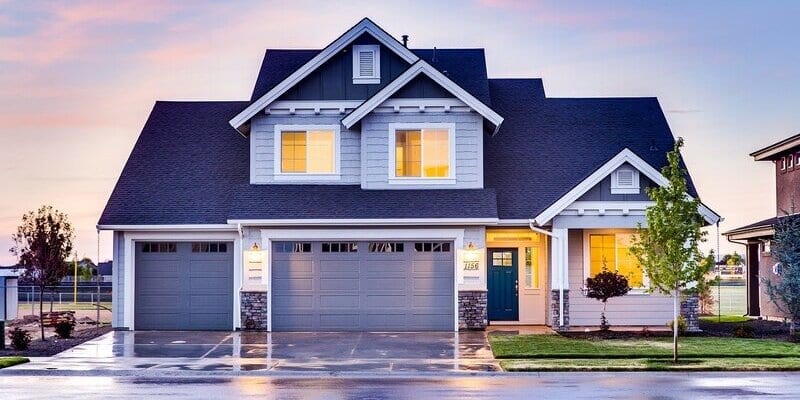 The editors at Solutions Review have compiled this list of the best CRM solutions and vendors for real estate businesses. Recommendations are listed in alphabetical order.
As the CRM market continues to grow, more and more solutions are being developed around the world. No matter the size of your business or the industry you operate in, it's highly like that your company is using a CRM. It centralizes a variety of business functions and is a great tool for boosting sales and marketing productivity. For real estate agents, CRM is a vital part of your business. You need to keep track of prospects, leads, house listings, price fluctuations, deal history, and much more. Whether you're an independent realtor or part of a larger agency, don't underestimate the power and value of this enterprise technology solution.
What makes the best CRM solutions for real estate professionals?
The editors at Solutions Review have developed this resource to assist buyers in search of the best CRM solutions for real estate to fit the needs of their organization. Choosing the right vendor and solution can be a complicated process — one that requires in-depth research and often comes down to more than just the solution and its technical capabilities. To make your search a little easier, we've profiled the best CRM solutions for real estate and put them all in one place. This list isn't static, and vendors may be changed as the market evolves.
Agile provides users with a robust CRM environment, as well as marketing automation functionalities. The vendor markets itself as a one-stop-shop for everything marketing, sales, and customer service. Agile offers integrations with platforms such as Facebook, Twitter, and LinkedIn, allowing for contacts and social pages to be easily transferred to benefit your marketing and sales strategies. Agile is available for free for up to 10 users, making it an affordable option for small teams.
---
Founded in 2009, Apptivo's Customer Relationship Management solution enables its users to attract, engage, and retain more customers. It offers a highly customizable experience, allowing users to manage each individual aspect of CRM through a network of connected applications. Industries such as retail, real estate, manufacturing, travel, and hospitality will find value with this software, but it's important to note that it offers modular and limited 3rd party integrations. Apptivo is headquartered in Fremont CA, with offices in India.
---
Freshsales is a high-performing sales CRM for small/midmarket businesses that sees somewhat diminishing returns at the upper enterprise level. This solution offers users contact management, reporting and analytics, pipeline visualization, and a unique built-in phone and email system. Freshsales also offers AI-based lead scoring in order to separate promising prospects from less attractive opportunities. Freshsales is headquartered in San Mateo, CA, with offices in India, the United Kingdom, Australia, Germany, France, and Singapore.
---
HubSpot is frequently brought up in discussions pertaining to CRM integration, as most of the providers in this buyer's guide offer integrations with its solutions. Additionally, HubSpot is a well-known solution for small businesses as its core CRM functionalities are available free of charge. Additional sales automation and marketing software can be purchased, as well as solutions for customer service and management. Founded in 2006, HubSpot is headquartered in Cambridge, MA.
---
Market Leader has been helping real estate professionals manage and grow their businesses since 1999. In addition to marketing automation, customizable websites, and real estate leads, Market Leader provides a powerful CRM solution that makes it easier than ever for real estate agents to closely work alongside their contacts. Streamline your business with seamless integration of your website, MLS, marketing, lead sources, and other important aspects of your real estate business. With mobile device and tablet access, easily manage your business at any time from any location.
---
Propertybase is a comprehensive suite of real estate tools including CRM, Back Office, Lead Generation, Marketing, and more. Customers can choose between two different CRM options: Propertybase GO is packed with out-of-the box features built specifically to help real estate brokerages and their agents be more productive, while Propertybase Salesforce Edition combines various features to mold your CRM to fit your real estate business—the information you collect, the dashboards that help you visualize that data, automated workflows, and even the language and currency used.
---
PureAgent Real Estate CRM provides you and your team with key insights and direction for proper lead follow-up. This platform helps you monitor prospect activity on your website while assisting you in executing tasks and communication for appropriate follow-up, all within a single CRM application. Features include agent & team management, lead management, LeadFlow routing, listing management, lead distribution reports, web activity reports, listing reports, and much more.
---
TotalBrokerage was designed by one of the nation's top real estate brokers and built by an accomplished software engineering team. TotalBrokerage replaces all the other software that a typical brokerage is using today, and can be fully customized to meet any size brokerage's needs. It can even link with many third party software programs, such as leading MLS providers. Features include lead capture, lead management, action plans, marketing, SMS texting, transaction workflow, accounting, and many more features.
---
Wise Agent real estate CRM automates your leads, responses, appointments, and transactions. Wise Agent was built by real estate agents for other real estate agents and contains every possible feature that you might need to smoothly run your business. Features include contact management, lead automation, transaction management, marketing, landing pages, conversations, team features, time management, and deep integration possibilities.
---
Zillow Premier Agent CRM enables real estate agents to build deep client relationships, extract valuable client insights, and set your team up for success. Track your performance and investment with personalized reporting tools, see where you stand with your leads in your Customer Experience Report, and monitor your return on investment with the ROI report. Keep your pipeline moving and engaged with streamlined tasks, reminders, custom notes, and notifications on any mobile device.
---
Looking for more? Download our Customer Relationship Management Buyer's Guide for free to compare the top products available on the market with full page vendor profiles, key capabilities, an CRM software market overview, our bottom-line analysis, and questions for prospective buyers.
And don't forget to follow us on Twitter, Facebook and LinkedIn for all the latest in the CRM space!