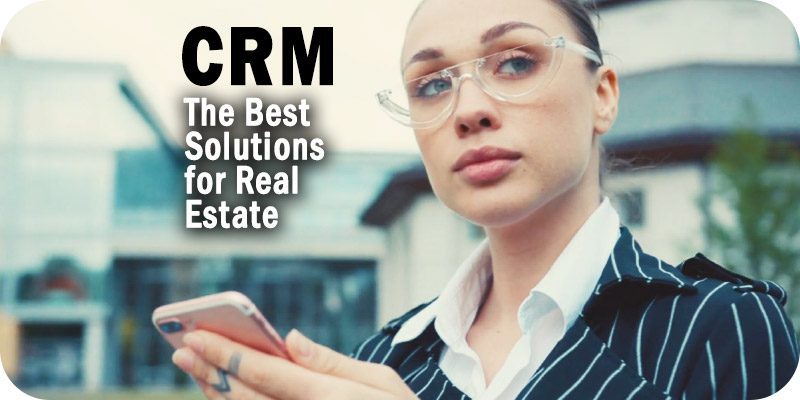 The editors at Solutions Review have compiled the following list to spotlight some of the best CRM solutions for real estate professionals to consider. Solutions Review participates in affiliate programs. We may make a small commission from products purchased through this resource.
The Customer Relationship Management (CRM) software category has something for everyone. These platforms help businesses of all sizes and industries coordinate their sales, marketing, and services strategies for optimized lead generation, conversions, and retention rates. For example, CRM capabilities can be a crucial asset for realtors. The real estate market requires professionals to keep track of prospects, leads, house listings, economic fluctuations, deal history, and other data.
However, identifying the best CRM solutions for real estate professionals is easier said than done. With many companies offering different CRM products, identifying the best solution for your unique needs can be challenging. To help, the editors at Solutions Review have compiled a list spotlighting some of the best CRM solutions for real estate professionals and summarized the capabilities each one offers. Whether you're an independent realtor or part of a more prominent agency, don't underestimate the power and value these enterprise technology solutions can provide.
Our editors selected these software solutions based on each provider's Authority Score, a meta-analysis of user sentiment through the web's most trusted business software review sites, and our proprietary five-point inclusion criteria.
The Best CRM Solutions for Real Estate Professionals
---
Description: Pipedrive provides a clean, intuitive, and interactive CRM tool to help sales professionals manage leads, track communications, automate tasks, measure performance with detailed metrics, and improve sales processes. The platform can also help real estate professionals save time and increase revenue, regardless of whether they work with land, commercial, residential, or industrial properties. Its industry-specific capabilities can be used to keep track of client conversations, take notes on a mobile device while on-site, check in with leads, and create pipelines for properties, investors, or buyers.
---

Description: Zoho is a multinational company specializing in software development, cloud computing, and web-based business tools. It offers products and applications across major business categories, including marketing, sales, customer service, email, human resources, financial, management, business intelligence, and other back-office operations. Zoho CRM even offers a platform built for real estate agencies of all sizes and provides capabilities for sales process management, property management, omnichannel communication, artificial intelligence (AI), and automations for real estate agents, real estate developers, and brokerage firms.
---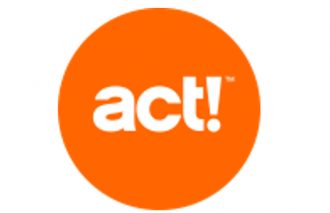 Description: The Act! platform provides CRM and marketing automation capabilities that include pipeline visuals and management, customer database management, pipeline management, business insights, reports, and more. For real estate companies, Act! offers an integrated CRM and marketing automation software tailored to their industry. Realtors can use the software to develop new prospects, follow up with buyers or sellers, forecast closes, manage multiple listings, track sales processes, create automated email campaigns, build custom landing pages for all their buyer personas, and more.
---
Description: Keap is a CRM and marketing automation solutions provider for growth-oriented companies. While the company focuses on small and medium-sized businesses, it does offer a solution for established, larger firms. With Keap's solution suite, retail estate businesses can improve how they schedule appointments, qualify leads, send business calls directly to their dedicated phone lines, automate client follow-up, manage client relationships, set alerts for home price changes, request documents, set up referral programs, broadcast text messages, nurture leads, and generally help the company grow.
---
Description: BoomTown is a software platform provider helping real estate professionals generate leads, manage contacts, and improve their business. Its product suite provides realtors with lead generation, consumer website management, customer relationship management (CRM), and mobile app functionalities to attract, convert, and win new clients. For example, BoomTown's predictive real estate CRM offers automated lead distribution, prospecting tools, targeted lists, lead segmentation, automated messaging for multiple channels, full-circle pipeline management, and integrations with other industry-specific software.
---
Description: Chime is a lead generation and CRM solution designed to help real estate professionals launch marketing campaigns, track lead activity, develop customer relationships, manage internal teams, and resolve pain points across multiple devices. The Chime software is available in three tiers, so individual agents, fast-growing teams, and large firms can ensure they have the functionalities they need to meet and exceed business goals. These functionalities include lead scoring, site activity tracking, listing management, real-time analytics, reporting, forecasting, automated lead nurturing, and more.
---
Description: Apptivo's Customer Relationship Management solution enables its users to attract, engage, and retain more customers. It offers a highly customizable experience, allowing users to manage each aspect of CRM through a network of connected applications. The company also has an industry-specific version of its CRM for real estate companies. It can help users manage transactions, automatically sync client data, automate emails, create targeted campaigns, and increase customer retention from a single integrated platform. Apptivo also integrates with leading software across billing, telephony, productivity, document management, and other use cases.
---
Description: IXACT Contact is a web-based real estate CRM and marketing solution that can help real estate professionals generate leads that convert into clients, stay organized as their business grows, keep in touch with clients, and more. Its capabilities include real estate contact management, email marketing, mobile-friendly agent websites, email campaign reporting, automated reminders, an online personal assistant, sales pipeline management, SMS marketing, listing management, automatic lead capture, email lead nurture campaign, and a mobile app.
---

Description: Freshworks provides business software solutions designed to be ready to go right "out of the box." The company's CRM platform, Freshsales, comes equipped with the tools businesses need to identify loyal customers, improve engagement, personalize the shopping experience, and unify customer data. With Freshsales' real estate CRM, companies can maximize their marketing efforts, track ROI, and keep their teams informed about the entire contract lifecycle, from click to close. Capabilities include contact management, an AI-powered assistant, custom modules, workflow automation, data analytics, mobile functionality, and more.
---

Description: Propertybase is a global real estate and mortgage software provider powered by Lone Wolf. Its solution suite includes lead generation, website development, CRM, compliance-driven transaction management, and more. For example, realtors can use its CRM offering to grow their database, nurture leads, automate follow-ups, streamline listing management, send targeted drip campaigns based on customizable prerequisites, visualize data sets, promote listings across social channels, and manage processes with custom dashboards for owners, brokers, and agents.
---
Description: CINC is a real estate CRM, lead generation, and automation platform designed to help realtors capture, identify, nurture, and convert leads. The software suite can be tailored to the needs of individual agents, growing teams, larger businesses, and multi-site brands. Specific features cover everything from lead generation to team management, communication tools, automated lead nurturing, text-based conversation intelligence, lead routing, retargeting campaigns, cross-channel engagement tracking, AI-powered automations, and integrations with other leading software.
---
Description: Market Leader is a lead generation and marketing technology provider specializing in the residential real estate industry. Its solution suite offers customizable websites, lead management, marketing automation, and a CRM platform designed to help realtors work alongside their contacts and manage their business anytime from anywhere. Realtors can use the CRM to generate automated text or email alerts, leverage lead conversion action plans to stay on track with business goals, use advanced filters to target the right people, send out automated listing alerts, and track contact activity on their website.
---
Description: Copper is a marketing and CRM solution for Google Workspaces designed to help entrepreneurs, startups, and small teams grow their businesses from a single, centralized system. With Copper's real estate CRM, agents and brokers can manage and market new listings, drive traffic to open hours, and nurture repeat clients from their email inboxes or calendars. Additional capabilities include automatic data entry, lead nurturing, curated email campaigns based on customer behavioral data, custom workflows, and a mobile CRM. Copper can also integrate with popular tools like Google, HubSpot, MailChimp, Dropbox, LinkedIn, Slack, and others. 
---
Description: Agile CRM offers an "all-in-one" CRM product suite that includes functionalities for sales, marketing, and customer service teams across the real estate, e-commerce, SaaS, and other small-to-midsize business markets. With Agile CRM's real estate solution, agents can improve how they manage the flow and documentation of their sales processes, from appraisals to property listings and sales. Users can also track leads, customize their marketing efforts to align with individual leads, schedule appointments, capture leads from real estate websites (i.e., Zillow and Trulia), score emails, and track client communications, all from the same platform.
---