6 of the Best Zoho CRM Training Courses Available Online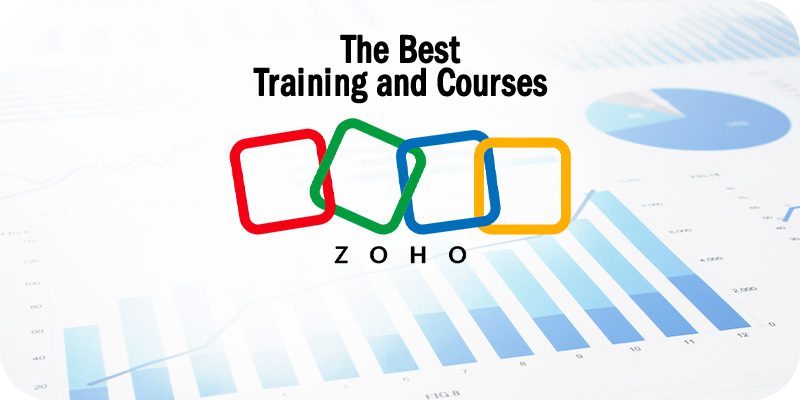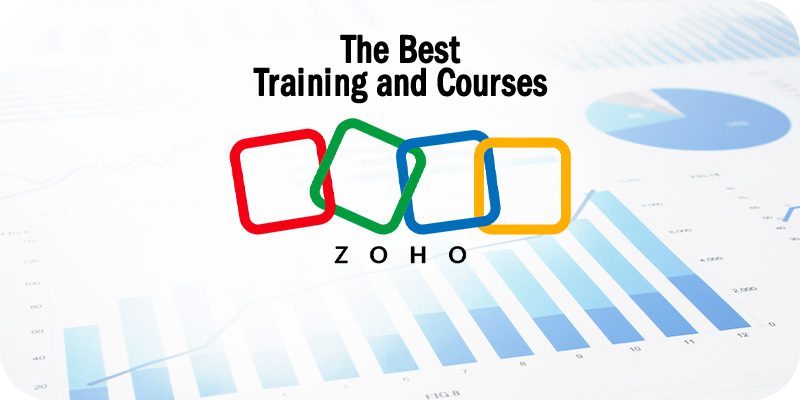 The editors at Solutions Review have compiled a list of the best Zoho CRM training courses to help marketers improve their mastery of the platform. Solutions Review participates in affiliate programs. We may make a small commission from products purchased through this resource.
If your company wants to make an impact with its marketing, it will need a well-rounded, scalable, and reliable CRM platform. As one of the leading names in the industry, Zoho's end-to-end CRM platform provides companies worldwide with a fully customizable solution outfitted with a suite of omnichannel, analytics, automation, process management, sales enablement, collaboration, performance management, and other services to help businesses across industries build meaningful relationships with their customers.
To help you and your team get the most value from the Zoho CRM platform, our editors have compiled some of the best Zoho CRM training courses. These online courses can be taken by beginner and intermediate Zoho users who want to sharpen their skills or get comfortable with the platform's functionalities. This is not an exhaustive list but a collection that spotlights some of the best-reviewed courses available from trusted platforms like Udemy and LinkedIn Learning. The courses are listed alphabetically.
The Best Zoho CRM Training Courses
---
OUR TAKE: Taught by David Rivers—a well-regarded author, trainer, learning, and development expert—this approachable and compact course will walk you through the fundamentals of the Zoho CRM platform and make sure you're ready to take full advantage of its features.
Platform: LinkedIn Learning
Description: The Zoho CRM tool can help companies of all sizes manage their sales processes and direct prospects down the sales funnel. In this beginner-level course, David Rivers will walk you through the various sales management aspects of the Zoho CRM offering. You can also expect to learn about the other features the CRM can offer alongside practical tips and insights on updating your profile, readying your browser for Zoho, converting leads into accounts and contacts, working with reports, and more.
GO TO COURSE
---
OUR TAKE: This compact two-hour course will cover all of the essential functions of Zoho CRM and leave you with the know-how you need to get started on the platform.
Platform: Udemy
Description: Taught by Zoho expert Peter Fuller, the course includes 64 lectures spread out between 6 sections and is best suited for Zoho CRM users who want to learn more about the platform and improve their CRM admin skills. Students can complete the training in two hours and walk away with a foundational understanding of Zoho functionalities like importing data, converting leads, using tasks to create to-dos, integrating Zoho Forms into the CRM, tracking emails, setting up workflow automation, and more.
GO TO COURSE
---
OUR TAKE: As the title suggests, this is an entry-level programming course developed for people who want to learn how to use Zoho's programming tools, even if they don't have prior programming experience.
Platform: Udemy
Description: Designed for Zoho admins who want to take advantage of Zoho's programming tools (i.e., Zoho Deluge, Zoho CRM Custom Functions, Zoho Books Custom Function, etc.), students who take the course don't need to have any programming experience. However, some knowledge of the Zoho CRM platform is recommended. The 2.5-hour course will teach students to update fields, create new records, copy data from a CRM Account Record, connect the Zoho CRM with 3rd-party APIs, integrate with other Zoho applications, auto-create Zoho Books invoices, and more.
GO TO COURSE
---
OUR TAKE: Designed to help smaller businesses get comfortable with Zoho's CRM features, this 6.5-hour course can help students across departments and experience levels learn to use Zoho's customer relationship capabilities.
Platform: Udemy
Description: Taught by Tabish Alam, a senior consultant at a Zoho partner company who holds a Level 2 Certification in Zoho CRM, this course is developed for users of all skill levels. Students who enroll in the course will learn to navigate the Zoho CRM, discover what each module does, organize customer data, manage leads, run campaigns, track performance, identify KPIs, standardize messaging with custom templates, and collect data on personalized dashboards.
GO TO COURSE
---
OUR TAKE: This course can help new Zoho CRM users learn about the platform, its capabilities, and how to use them for maximum effect.
Platform: Udemy
Description: In this training course, new Zoho CRM users will receive an in-depth, nearly six-hour overview of the various modules in the Zoho CRM system, learn what each one is used for, and start putting its tools to the test. For example, the course covers Zoho CRM's records, relationship management, filters, tags, data management, calendar, GDPR, account management, analytics, email, campaigns, product management, sales order, and other capabilities.
GO TO COURSE
---
OUR TAKE: With 7 hours of video material, this course is designed for people who are already comfortable with the Zoho CRM platform and want to take their skills to the next level with Zoho Creator apps and other integrations.
Platform: Udemy
Description: This course covers everything from setting up a CRM account to advanced Zoho Deluge scripting to API integrations between Zoho applications and third-party APIs. Comprised of lectures, articles, quizzes, and assignments, students will also learn how to fully automate their Zoho CRM with custom functionalities, integrate it with various online services, develop custom apps, and create marketplace extensions. The course is best suited for Zoho CRM professionals, as the tasks involved in the lessons require a higher level of experience with the platform.
GO TO COURSE
---
---