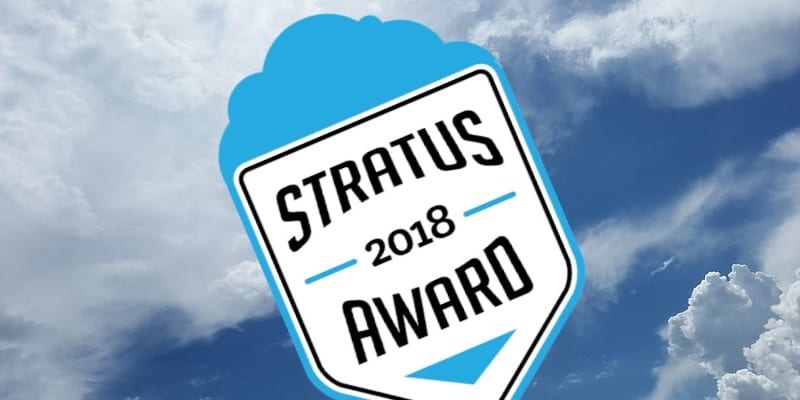 Crowd-sourced industry awards platform The Business Intelligence Group has released its 2018 Stratus Awards for Cloud Computing. The Stratus Awards recognize those solution providers that are innovating and offer differentiation in the marketplace. With program rules and guidelines available for public inspection, and organically-sourced nominations, the Stratus Awards represent one of the more transparent set of technology awards in the enterprise.
The Business Intelligence Group has been issuing crowd-sourced awards since way back in 2012, offering them in four distinct categories. Nominations are scored using a proprietary statistical methodology that selectively measures performance across multiple domains and rewards those whose achievements stand above the competition. Solutions Review noticed that of the 38 total winners, the awards featured three prominent cloud data management providers, and we wanted to make sure and highlight them as such.
ASG Technologies offers a data intelligence platform that can discover data from more than 220 traditional and big data sources. The tool features automated data tagging by pattern matching, integration of reference data, and enriched metrics. ASG's data architecture provides modular/API capabilities as well. Automated business linage allows users to better understand their data, and governance capabilities include those for tracing data in the data lake and traditional sources.
The MapR Converged Data Platform supports a broad spectrum of applications and use cases, including reliable and real-time applications, and global event streaming with web-scale storage. The vendor also offers its products via cloud subscription models with Amazon Web Services, Microsoft Azure, and others. MapR was granted patent rights on key technologies and underpinning components of its Converged Data Platform in January 2017.
Reltio allows organizations to manage data by utilizing continuous data organization and recommended actions. The vendor's Self-Learning Data Platform organizes data from a wide variety of sources and formats to create a unified data set with personalized views for users across business departments. Reltio is based in Redwood Shores, California and has raised $72 million in venture capital since its founding in 2011.
We encourage you to check out the 2018 Stratus Awards for Cloud Computing.