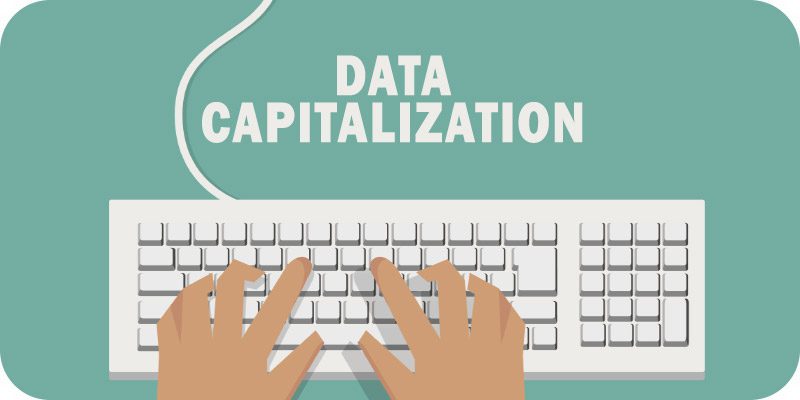 Solutions Review's Expert Insights Series is a collection of contributed articles written by industry experts in enterprise software categories. In this feature, Alation co-founder and CEO Satyen Sangani offers his take on the most important data capitalization trends to know for the year ahead.
The new year is underway, and companies are turning their focus inward. We'll see a heightened focus on how to best leverage new and existing investments as a competitive advantage and grow amidst significant macroeconomic headwinds.
For many organizations, 2022 was a year of significant innovation. It was a year when organizations explored new architectures, such as data mesh and data fabric, and a dizzying array of new cloud tools and platforms were introduced. This year, enterprises will prioritize deriving value from these investments. Those that succeed will empower a wider class of data users throughout their organization.
Data Capitalization Trends
Companies Need Data to Counteract Economic Uncertainty
Economic uncertainty will continue into 2023, and it will plague the private sector with long-lasting high-interest rates, expensive and elusive capital, and rising workforce costs. Leveraging the wealth of data at a company's fingertips – once deemed a complex and daunting task – has emerged as modern enterprises' strongest asset in the good times. In 2023, companies will also recognize the power of data in the bad times. Finding, understanding, and using reliable data will serve as a significant competitive advantage as companies navigate the challenging economic landscape.
Those who ignore their data will struggle to thrive. Even startups will be held to a different standard amid challenging times. As the adoption of collaborative technology rapidly accelerates and organizations, regardless of size, recognize their data's immense value, startups, and large-scale organizations alike will need to upskill data literacy to become truly data-driven.
The Pendulum for Data Budgets Swings from Innovation to ROI & Value Organizations
Over the past few years, companies in the data intelligence industry have delivered immeasurable innovation through platforms that help organizations prioritize data-driven decision-making. In 2023, the pendulum will swing from innovation to value as these organizations navigate economic uncertainty. Data-driven organizations will remain willing to invest in innovative technologies and platforms that effectively move the business forward. However, they will be more reluctant to make bets on early-stage startups. Companies in the data intelligence industry will be held to a higher standard and focus on delivering ROI and clear value – rather than speculative benefits.
Furthermore, John Wills, Field CTO of Alation, expects organizations to use AI and automation to fuel data users' efficiency in today's fast-paced work environment – starting with the mindset change of seeing data intelligence platforms as crucial to overall success.
Automation to Become a Key Asset for Governance & Compliance
Much is made of the importance of organizing and utilizing data for innovation. Still, another critical reason organizations need to have a strong grasp of their data is reporting and compliance. While global organizations have been grappling with the patchwork of different data rules and regulations for some time, many organizations, particularly here in the U.S., haven't had to take on these challenges just yet. This is beginning to change as many states are considering stronger privacy regulations, and the U.S. Congress is working through the American Data Privacy and Protection Act (ADPPA). As the ramifications of these changes become clearer, organizations preparing
for more stringent record-keeping and reporting will turn to AI-driven systems to help automate and streamline these processes.
Organizations Start to See Data Intelligence as Crucial for Retaining Institutional Knowledge
Over the past few years, many organizations have experienced a higher rate of turnover as employees took advantage of the WFH world to seek out new opportunities. Dubbed "The Great Resignation," this higher rate of turnover put added strain on already tapped businesses as they lost talented employees and the crucial institutional knowledge that often went with them. For organizations that didn't have strong data retention systems in place, the information lost with employees can be hard, if not impossible, to replace. As businesses look to avoid such losses in the future, more will turn to data intelligence platforms that can store, organize and surface key knowledge to mitigate the impact an employee loss can have on a business.
Automation Offers Data Teams Way to Balance Defensive/Offensive Data Operations
With recent high-profile cases of organizations being fined for data breaches, there was a risk that data teams may have become "spooked" into funneling efforts and funds into data regulation compliance and away from data innovation. While that may have happened in previous years, the balancing act between data compliance and data innovation could be about to become a lot easier in 2023 as data governance automation begins to take root. Data access and security controls have been automated for a while, but we expect data governance automation to blend existing automated operations with data governance policy-making to free-up time for data teams to focus on business innovation without leaving the organization defenseless.
All in all, those that will succeed in 2023 will use last year's momentum to fully adopt the tools, platforms, and architectures that bring value to the organization through the effective use of trusted data.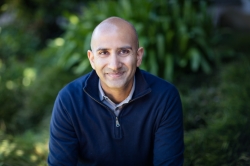 Latest posts by Satyen Sangani
(see all)