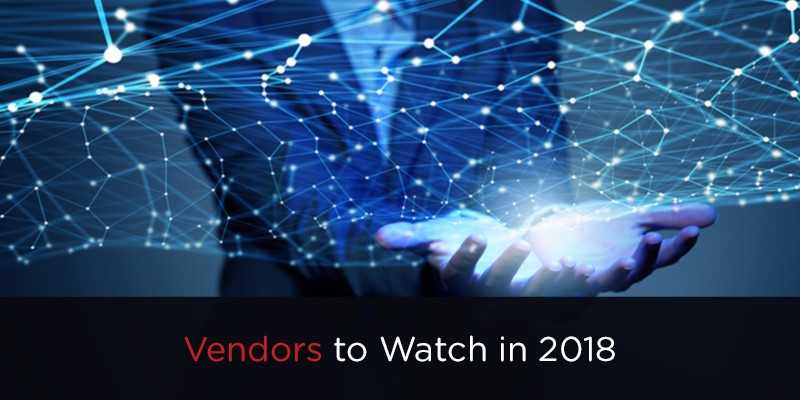 Companies vary in their approach to data management. Some enterprises collect only a few types of data, thus traditional data warehouse solutions work well. For others, expanding sources from which they retain data is forcing them to change their viewpoint, and they've moved over to collecting all of their data into a data lake. The benefits of the data lake approach are numerous, and as data volumes continue to expand, companies are increasingly realizing the need for a more agile and unstructured way to manage data.
In that spirit, we've turned our gaze to the future of data lake tools. Whether its inclusion in a recent analyst report, the release of an innovative new tool, or a bump in venture funding, these are the providers that have earned watch list status for the year ahead.
1. HVR
HVR's solution targets the consolidation and movement of data, enabling organizations to move data into a Data Lake and update it in real-time. It also includes functionality that allows initial data loading from multiple sources, log-based change data capture for real-time updates, and a compare and repair feature to ensure accuracy. With these capabilities enterprise businesses can move large data volumes for real-time analysis and hasten data movement with minimal impact. HVR is scalable for multiple systems and projects.
2. Podium Data
Podium offers an enterprise-class managed Data Lake in short order and includes a full set of essential management features to ensure organization, transparency, governance and security. Podium's development environment is fast and easy to use, requires no specialized Hadoop skills and is easily adaptable to evolving business needs. The provider claims that deployment of a secure, managed enterprise Data Lake takes less than a week.
3. Snowflake
Snowflake enables enterprise customers to store and process diverse data – corporate data, weblogs, clickstreams, event data, and email – in their purpose-built cloud platform. Users can also execute SQL queries on structured and semi-structured data to delve deeper into data relationships. Their solution natively ingests semi-structured data (JSON, Avro, Parquet, and XML) from data sources, events, or applications without transforming it first.
4. Zaloni
Zaloni has been branded "the Data Lake company." Their flagship tool, Data Lake 360 includes Bedrock, a fully-integrated Data Lake Management Platform, and Mica, a data catalog and self-service data prep tool. Thus package enables organizations to manage the entire data pipeline from ingestion through extraction. Zaloni provides assistance with implementing business-specific use cases to make Big Data and analytics more efficient and cost-effective.