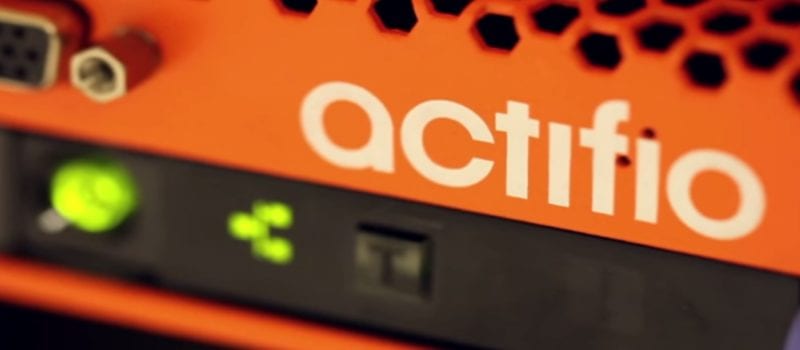 In a recent release, Actifio announced OnVault, an industry-first low-cost long-term data retention solution that enables data re-use for Business Intelligence, Data Analytics, compliance, and data warehousing tools to unlock insights. OnVault capability is part of Actifio's core platform, and is available for AWS S3, Google Cloud Nearline, and IBM Cloud Object Storage. Recovery and historical data protection have become regulatory requirements. As a result, organizations have traditionally relied upon expensive deduplication disk devices to store this data.  However, this results in a graveyard of data that is complex to manage.
OnVault is build upon Actifio's Data Virtualization technology to combine low-cost infrastructure for long-term data retention and deliver instant access to data to drive business acceleration in other areas. This provides organizations with a single Data Management tool to handle the entire lifecycle of data generated by business applications, social media, machine logs, Internet of Things sensors, and other sources; from creation, protection, analysis, and compliance, both on-premise or in the cloud.
OnVault is available via the Actifio Virtual Data Pipeline version 7, and delivers the following additional benefits:
No vendor lock-in: A new OnVault utility is available to authorized users to access their OnVault data, even without the Actifio appliance. Enterprise companies can retain data for the long-term, unlock business value without the fear or lock-in to a specific technology, solution, or solution provider.
Security and efficiency: All data is encrypted in transit, and can be compressed and encrypted at rest, for security and efficient utilization of storage.
Simple management: Each application is assigned a Service Level Agreement (SLA) as part of data lifecycle management, defining retention and choice of one or more platforms for long-term data
Actifio's Founder and CEO Ash Ashutosh concludes: "Vault was yet another silo in application data lifecycle that remained frozen in time for decades. Businesses plow exponentially increasing investment in this data graveyard, and this was just another cost of doing business. OnVault transforms long-term retained data into an active, thriving platform that unlocks business value for use in ways that will give businesses an actual competitive advantage – not just a big insurance or mortuary bill."
Read the full press announcement.