Alation Unveils Cloud Data Intelligence Platform Alation Cloud Service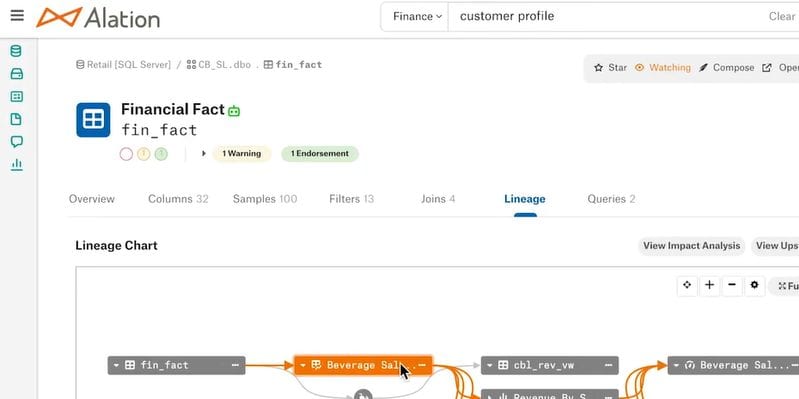 Alation recently announced the launch of Alation Cloud Service, a new cloud-based platform for data intelligence. The product provides a fast, easy way to drive data intelligence across an organization's hybrid infrastructure via its ability to connect to any data source no matter the location. The cloud service is available through Alation and on Amazon Web Services through the AWS Marketplace.
Alation offers a platform for a broad range of data intelligence solutions including data search and discovery, data governance, data stewardship, analytics, and digital transformation. The product features a Behavioral Analysis Engine, inbuilt collaboration capabilities, and open interfaces. Alation also profiles data and monitors usage to ensure that users have accurate insight into data accuracy. The platform provides insight into how users are creating and sharing information from raw data as well.
Alation now offers continuous integration and new deployment options with this release. Customers can also utilize new features with ongoing upgrades without latency or disruptions. Alation Cloud Service includes a regional level of protection against site outages. Alation uses encrypted communications and encrypted backup through industry-standard protocols as well. Alation is certified against ISO 27001.
In a media statement about the news, Alation co-founder and CEO Satyen Sangani said "We've always believed that speed to deployment and time to value are fundamental strengths of Alation's platform. Alation Cloud Service doubles down on that value proposition. Now, not only does Alation's ease-of-use drive adoption, but new deployment options allow organizations to innovate and collaborate on data faster than ever before."
Watch Alation Cloud Service on YouTube or read Alation Cloud Service: Data Intelligence Just Got Simpler in the company's blog to learn more.