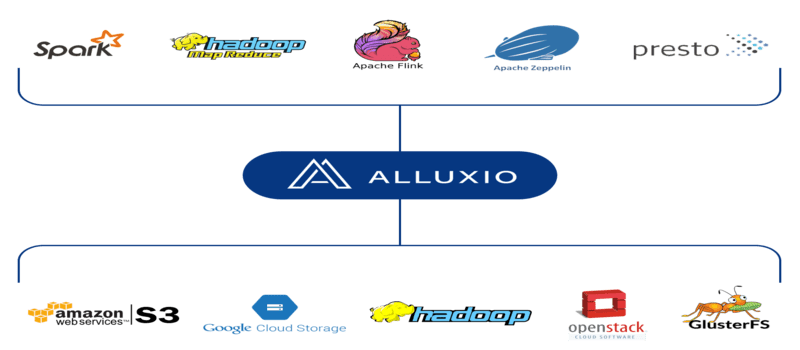 San Mateo, California-based Alluxio recently announced the general availability of its product portfolio, Alluxio Enterprise Edition, and Alluxio Community Edition. Founded in 2015, the vendor provides organizations with a unified view of data that spans disparate storage systems, locations and cloud platforms, allowing any Big Data computing framework to access data at memory speed. The new solutions are tested and certified editions of the open source software originally developed at UC Berkeley's AMPLab. The tools quicken data storage and provides users with an easy-to-install integrated package.
Alluxio Community Edition is available free of charge and is the easiest way for new users to try the platform. It's designed to accelerate the adoption of core technologies, and according to the company: "ACE users can quickly realize many of the same benefits of Alluxio as those enjoyed by some of the world's largest companies. These companies use Alluxio to run big data applications across disparate storage systems at terabyte and petabyte scales — at memory speed." Community Edition provides the following benefits:
Drivers for an expanding range of storage systems like Amazon S3, Google Cloud Storage, Red Hat, Apache Flink, Storm, Hadoop, MapReduce, and others
Support for a wide range of Big Data computation frameworks like Apache Spark, Flink, Storm, Hadoop, MapReduce, Samza, and others
A graphical administrative interface, Alluxio Manager,  that simplifies installation, managing, and monitoring clusters, delivering a user-friendly way to deploy the tool across specified cluster nodes without having to install additional software manually
The Enterprise Edition is available at tiered pricing levels depending on enterprise customer requirements for features, service and support. It is designed for organizations who want to to run the solution in production-level environments with critical features such as high availability, replication and security. Additional benefits of Enterprise Edition include:
Kerberos-based end-to-end security that integrates with leading authentication tools
Data replication on load/read for performance benefits
Support and professional services
CEO Haoyuan Li concludes: "Our software is in production today at some of the largest sites in the world, unifying data at memory speeds. Our Enterprise and Community Editions make it much easier for the broadest range of users to take advantage of the performance and data unification benefits of Alluxio. We help customers unlock data that is trapped in scores of disparate storage systems by connecting them to the world's most powerful big data frameworks with ease, delivering convenience and reliability with unprecedented performance."
Read the official press release.