Cloud Data Architecture Principles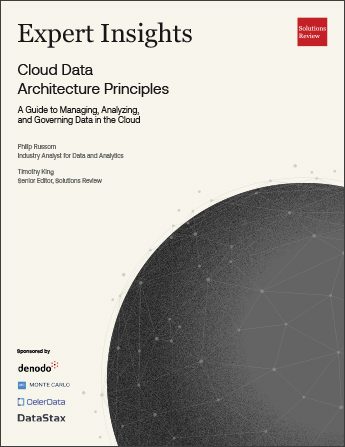 To help those organizations plan a new CDA or modernize an existing one, this guide is an introduction to the modern Cloud Data Architecture. By "modern," we mean up-to-date or new, as in solutions built with "modern" technologies and their best practices, like clouds, open-source, or data science.
Written by well-known industry analyst Philip Russom Ph.D.. this guide is organized around the principles for various aspects of CDAs. By "principles," we mean a mix of best practices, guidelines, and tips. In particular, we drill into CDA principles for defining and designing a CDA, how to adjust to cloud differences, attaining business benefits and technology benefits from a CDA, business use cases for CDAs, making a business case for the CDA, various styles of CDAs, the CDA's reference architecture, governing data in CDAs, and planning a CDA project.
About the Author
Philip Russom is a well-known figure in data management, data warehousing, data integration, big data, and analytics, having worked as an industry analyst for 25 years, producing over 650 research reports, magazine articles, speeches, and webinars. He covered data management for Gartner, TDWI, Forrester Research, Giga Information Group, Hurwitz Group, and his own private analyst practice. Here he is on LinkedIn. And here he is playing piano.
Sponsored By Denodo, Monte Carlo, CelerData, DataStax
Fill out the following to download this Best Practices Guide