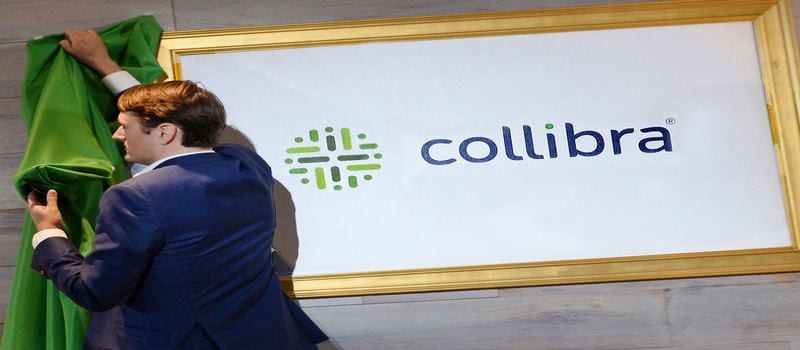 Collibra has announced that it has closed $50 million in Series C financing. The funding round is led by ICONIQ Capital with participation from Battery Ventures and existing backers Dawn Capital, Index Ventures and Newion Investments. The investment brings the company's total earned to more than $74 million since founding in 2008. The new cashflow will enable Collibra to continue to fuel growth in the data governance software sector.
The Collibra integrated data governance platform allows hundreds of organizations across the globe in industries including financial services, retail, healthcare, education, technology, government and others find, understand, and trust the data they need to gain a competitive advantage. According to the vendor: "Organizations are increasingly adopting data governance as a "system of record" to help them exercise control over processes and methods employed by data users to improve data quality."
Over the past year, Collibra has addressed the increased demand for its data governance solutions. The company's global partner ecosystem now includes more than 200 organizations in the U.S., EMEA and Latin/Central America. In May 2016, Collibra hosted its inaugural Data Citizens Conference in New York, drawing hundreds of attendees. The 2017 event is scheduled for May 2-3 in Jersey City, NJ.
In October, Collibra released Version 5.0 of the Collibra data governance center platform, as well as the Collibra Catalog — a data catalog that helps data scientists and citizen data analysts spend less time looking for data and more time solving critical business challenges. Collibra 5.0 takes an advanced "consumerized" approach to data governance technology, enabling business users to "shop" for and find data in much the same way as they shop for products in their everyday lives on consumer sites like Amazon.
In a statement, the company's co-founder and CEO Felix Van de Maele concluded: "Data's day has come. And with that, organizations have recognized that data can only be leveraged as a strategic resource to the extent it can be accessed and, most important, trusted. This Series C funding round from two of the industry's most highly respected and successful investment firms is tremendous validation of the increased adoption of data governance as a corporate discipline. Collibra is the industry's most advanced purpose-built data governance platform and our intent is to continue capturing mind and market share in our field."
Read the official press release.