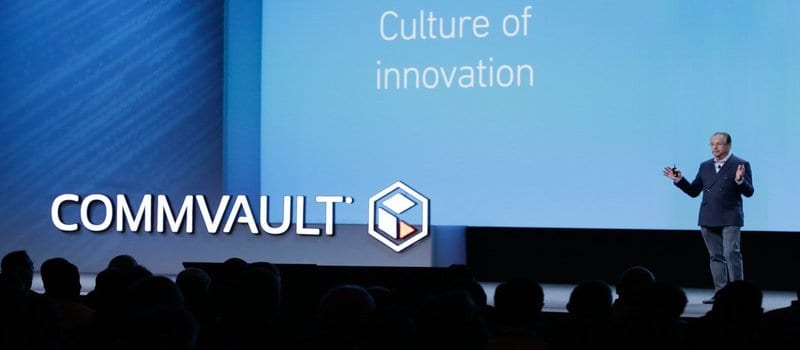 Last week at Commvault GO, Commvault's first annual user conference, the company came out in favor of expanding their footprint in offering customers Data Management tools. Founded in 1996, Commvault has traditionally been known for its prominence offering top-of-market data protection and backup capabilities.  At the event, Robert Hammer, CEO of Commvault reinforced the power of the company's platform to manage, control and drive value from data regardless of where it lives. Hammer went on to outline the five fundamentals that encompass a holistic Data Management strategy, fundamentals which the company will incorporate even deeper in the months ahead.
In the event's keynote speech, Hammer explained: "It's no secret that the industry and customers across the world are at a tipping point of disruption and face complex questions on how to efficiently deal with an explosion of different types of applications, data and IT infrastructures. The five fundamentals provide smart advice for organizations to launch a holistic strategy and gain insights and value from their data in disparate environments. Commvault's Data Platform is focused on solving customer challenges and these are essential guiding points for enterprises to succeed and thrive while facing changing circumstances."
Enterprises are at a crossroads brought on by the expansion in cloud capabilities, applications, and increasing regulatory pressures for security and compliance. In addition, data volumes are expanding beyond the rate at which traditionally offerings can cope with. Given Commvault's top-notch portfolio of backup, data protection and archival methodologies, it seems only natural that the company would market backup as an index point for full-scale enterprise Data Management. Commvault has long positioned itself among some of the top enterprise technology companies in the world and has built a trusted reputation among users.
Hammer concludes: "With the explosive growth of data, the move to the cloud and the increasing pace of change, the complexity related to controlling data intensifies. By continuing to deliver a roadmap of innovation for data management, Commvault enables its customers to secure significant competitive advantages in a world where data is at the center of everything."
Read more about Commvault's plans to disrupt Data Management.

Latest posts by Timothy King
(see all)