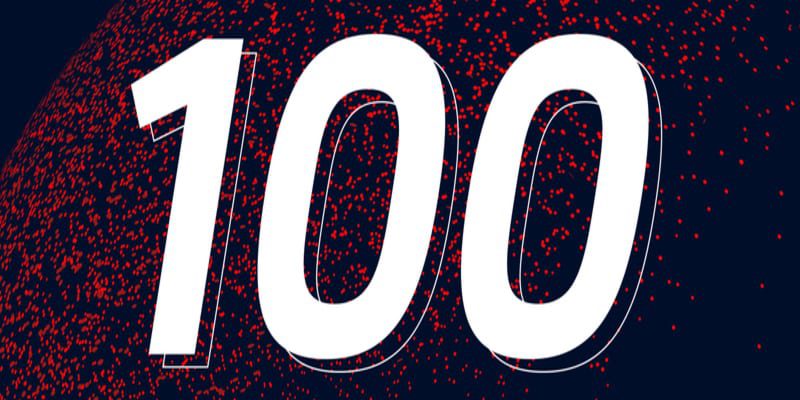 IT news and analysis outlet CRN recently released its sixth annual 2018 Big Data 100, a vendor listing that identifies the solution providers that are innovating in the space. The list is aimed at helping the providers identify the best partners. Different this year is that the list is broken down into four distinct technology categories, including business analytics, data science and machine learning, big data systems, and data management and integration tools.
CRN has gone ahead and published the 15 'coolest' big data system and platform providers included in the list via an interactive slideshow. At Solutions Review, we track the solution providers that have the biggest impact on the enterprise. As such, we've read through CRN's complete rankings, available here, and plucked the 5 big data system and platform tools we think matter most. For an even deeper breakdown of the top big data solutions, consult our Buyer's Guide for Data Management Platforms.
Cloudera Incorporated is an American software company headquartered in Palo Alto California. Cloudera's open-source Apache Hadoop distribution, CDH (Cloudera Distribution Including Apache Hadoop), targets enterprise-class deployments of that technology. Cloudera differentiates itself from other Hadoop distribution vendors by continuing to invest in specific capabilities, such as further improvements to Cloudera Navigator (which provides metadata management, lineage and auditing), while at the same time keeping up with the Hadoop open-source project.
Hewlett Packard Enterprise (HPE) is the enterprise software arm of the computer hardware giant HP. The vendor offers a cloud-based database management solution on Amazon Web Services, Microsoft Azure, or via an individually licensed model. Vertica provides an MPP SQL analytical database with linear scaling native high availability that allows organizations to query data in near real-time. According to Gartner, more than a third of HPE's reference customer base use Vertica in implementation sizes north of 100TB.
Hortonworks focuses on the development and support of Apache Hadoop. Hortonworks DataFlow (HDF) manages streaming data by securely acquiring and transporting it to the Hortonworks Data Plattform. The solution organizes and oversees all data types. Hortonworks has a partnership with Microsoft for hybrid deployments, but offers a version of HDP on Amazon Web Services as well. Even though there can be some compatibility issues with the upgrades, HDF and HDP makes a lot of sense for organizations looking to deploy large-scale clusters in error-free environments.
MapR's Converged Data Platform supports a broad spectrum of applications and use cases, including reliable and real-time applications, and global event streaming with web-scale storage. The vendor also offers its products via cloud subscription models with Amazon Web Services, Microsoft Azure, and others. MapR was granted patent rights on key technologies and underpinning components of its Converged Data Platform in January 2017. The company released a new connector for Teradata shortly after.
Snowflake Computing offers a cloud data warehouse product built atop Amazon Web Services. The solution loads and optimizes data from virtually any source, both structured and unstructured, including JSON, Avro, and XML. Snowflake features broad support for standard SQL, and users can do updates, deletes, analytical functions, transactions, and complex joins as a result. The tool requires zero management and no infrastructure. The columnar database engine uses advanced optimizations to crunch data, process reports, and run analytics. Snowflake is based in San Mateo, California.
See the full CRN Big Data 100.