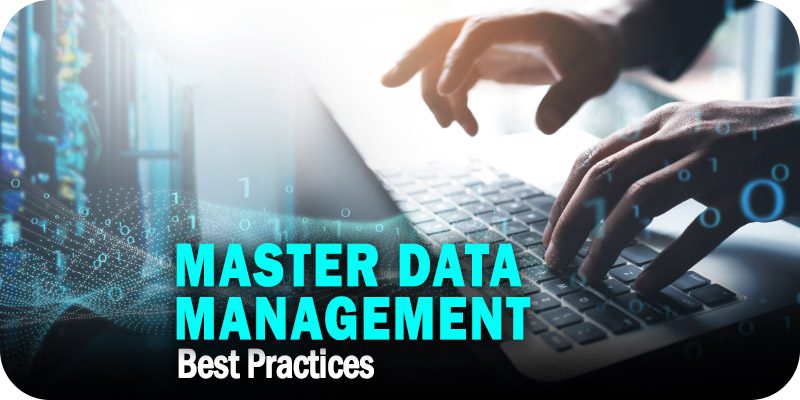 Solutions Review's Expert Insights Series is a collection of contributed articles written by industry experts in enterprise software categories. In this feature, Pimcore CEO Dietmar Rietsch reveals key master data management best practices for data workers.
On an average, a customer generates about 1.7Mb of data daily from various sources, such as social media activities, browsing, and shopping online. Businesses can use this data to produce meaningful and actionable insights that can help them forecast and adjust to changing consumer preferences and market fluctuations. And when an organization is backed by clean, consistent, and complete data, it is better prepared to tackle unforeseen events. But today's complex enterprise data environments are also affected by multiple information silos that lead to fragmented, poor-quality, and non-standardized master data. It happens when different departments work in isolation, new versions of information are created that are specific to only those departments and not the organization as a whole.
The result? Duplicate and redundant data brings productivity down drastically. This kind of data isolation causes a debilitating impact on the overall management, supply chain, costs, and enterprise decision-making. It was reported that in 2018 organizations on an average lost $11.8 million due to poor data quality management.
Undoubtedly, master data management (MDM) has become the need of the hour to facilitate sustainable business growth. MDM strategies empower enterprises to enrich, govern, and consolidate information across different systems and enable secure inter-departmental collaboration by creating a centralized repository. It allows businesses to enhance customer engagement, drive innovation, decrease time-to-market, increase margins, improve supplier and partner relationships, boost business outcomes, and maximize business intelligence.
However, mere implementation of MDM does not guarantee access to high-quality data, flexibility in processes and workflows, compliance, integration, and synchronization. To achieve these goals, businesses must address the questions around vision, strategy, scaling, and long-term goals. Hence, MDM must be implemented by including some of its best practices to lay the foundation for an ever-evolving enterprise.
Master Data Management Best Practices
---
Defining the Master Data
To capitalize on their data, businesses should focus on centralizing the data across business functions, processes, and line of business applications. This begins with identifying what type or category of information and its many extended attributes must be included in the master data. This encompasses every byte of usable information across the value chain, from the supplier and vendor's side to the last mile of logistics. Depending on geographical reach, the operating market, customers, segments, and demography, organizations can prioritize and design their master data schemas.
Given how master data needs to be an organization-level repository and how it is used and reused repeatedly, it is crucial to ensure that it is accurate and up-to-date. Master data does not typically include transactional data, but it can be a part of the transaction process. A prime example of master data is customer information such as names, phone numbers, and addresses. This data is less volatile, but it occasionally needs to be updated, for instance, when a customer moves or changes their name. Undeniably, master data plays a vital role in the analytical decision-making process of an organization and this translates to elevated customer experiences and profitability.
Putting Effective Data Governance in Place
Organizations increasingly rely on structured, complete, and relevant data to get an edge and outperform their competitors with actionable and timely insights. That said, establishing data governance policies, procedures, and standards for managing and maintaining master data is crucial to ensure data quality. With data governance in place, they can streamline all information about a given entity consistently across eCommerce platforms, ERP, material management, CRM, and marketing automation tools. More organizations are beginning to understand the importance of data governance in MDM as it helps with legal compliance and regulatory requirements, as well as implementing the industry's best practices.
Data governance, when backed by AI and ML along with frameworks and workflows, can further strengthen accuracy while eliminating redundancy. Organizations that invest in a robust data governance policy can increase their sales and avoid unwanted damage to reputation by providing accurate, complete, and consistent product information across all channels and, most importantly, staying in the good books of customers and regulators alike.
Aligning MDM with Business Vision, Strategy & Goals
The primary purpose of MDM is to serve an organization's ambitions and aid all its stakeholders. It is the collective responsibility of all the teams in the organization to contribute successfully to the implementation of MDM. Business leaders must establish master data strategies and frameworks that align with the company's unique vision, process flows, and objectives. The framework should clearly define how an organization wants to use master data for making critical decisions. To align business goals with MDM, organizations can start by identifying metrics associated with the progress, such as budget, key performance indicators (KPI), quarterly goals, and long-term plans, and examine how the business will evolve in the desired direction with master data.
Additionally, enterprises should enable the mapping of business processes, discovering events around the master data, and identifying the creation of master data, its upgradation, and deletion while employing productive workflows based on the master data. Tailoring MDM for an organization requires compiling a list of business goals and defining the role of data management in achieving them.
Building for Scalability & Simplicity
To stay relevant and sustain their business, organizations must invest in agile data models to allow the addition of new attributes and quick changes, as flexibility is key to their success. So when the opportunity arises, MDM frameworks should be able to scale as per market needs. To minimize risk and ensure a smooth transition, starting small while incorporating MDM into business processes with a single data domain is a reasonable approach. And in time MDM can be scaled into multiple data domains. Therefore, organizations must invest in necessary infrastructures, in terms of hardware and software, to support larger volumes of data.
It may also involve establishing processes for maintaining the integrity and quality of the data as it grows. To keep up with a growing data volume, a robust MDM should facilitate agile and scalable integration of structured and unstructured data from multiple sources and channels to create a single repository ensuring homogeneity, security, and quality.
Data Democratization
In this data-driven economy, an agile and effective data democratization strategy is necessary for running a business smoothly. Democratization gives master data's access to everyone in the organization to execute exceptional work at all times. It allows employees to create new opportunities by discovering valuable insights and uncovering significant patterns to promote a smarter work environment.
Data democratization is achieved by simple steps such as mapping data sources to their location, accounting for the kind of data gathered, governing the data, implementing robust data management processes, tools, and frameworks, and building a middleware strategy to connect relevant data to all sources and systems. And by expanding the data ownership that provides user-specific access to every department and employee.
Maximize Data Leverage with MDM
Organizations incorporating best data practices into their operations have witnessed an increase in their earnings by 20 percent before interest and taxes (EBIT). By 2025, most organizations will have seamlessly integrated intelligent workflows and interactions between human employees and machines. This will allow employees to use data for task optimization. And while traditional data management practices can solve business problems, they are bound to take time and manual effort and still not give accurate results.
Hence, the time to transition into MDM as a strategic necessity and leverage its best practices is now. It is important for organizations to determine how mature their data and analytics are and accordingly plan an MDM strategy. They should also consider the extent of MDM to put into practice for recalibrating the existing processes. Laying down firm MDM foundations today is the secret strategy to the holistic growth of businesses tomorrow.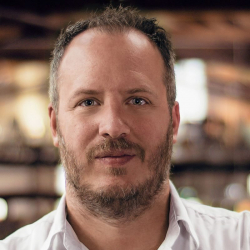 Latest posts by Dietmar Rietsch
(see all)