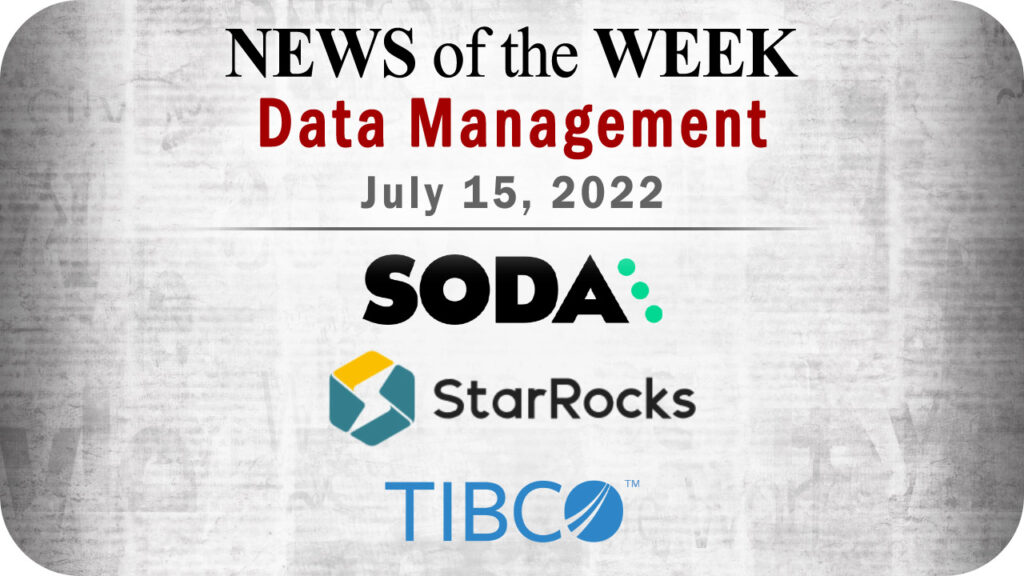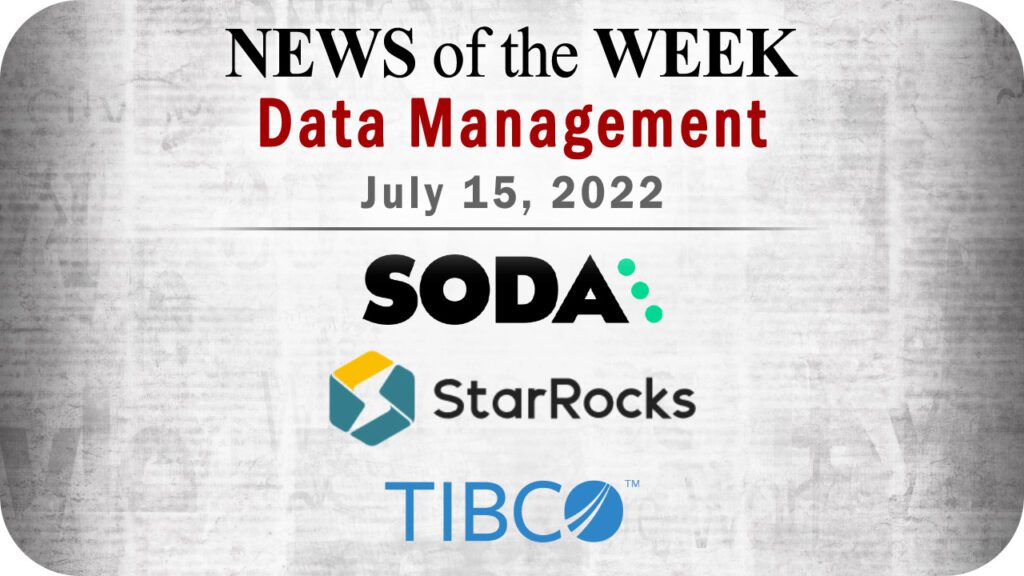 The editors at Solutions Review have curated this list of the most noteworthy data management news items for the week of July 15, 2022.
Keeping tabs on all the most relevant big data and data management news can be a time-consuming task. As a result, our editorial team aims to provide a summary of the top headlines from the last week, in this space. Solutions Review editors will curate vendor product news, mergers and acquisitions, venture capital funding, talent acquisition, and other noteworthy big data and data management news items.
Top Data Management News for the Week Ending July 15, 2022
Immuta Nabs First Snowflake Ready Technology Validation for Data Security
Achieving this validation confirms that Immuta's Snowflake integrations adhere to the platform's best practices around performance, reliability, and security. This validation comes on the heels of three recent expanded integrations and solutions for Immuta and Snowflake.
Quest Software Drops the 2022 State of Data Governance and Empowerment Report
The report found that data quality has overtaken data security as the top driver of data governance initiatives, with 41 percent of those surveyed agreeing that their business decision-making relies fundamentally on trustworthy, quality data. At the same time, however, 45 percent of IT leaders say that data quality is the biggest detractor from ROI in data governance efforts.
Privitar Acquires Kormoon to Extend Data Privacy and Provisioning Features
Kormoon calculates, communicates, and automates the steps to comply with relevant data rules including data privacy and protection, data localization, and cross-border transfer requirements. Kormoon's powerful technology will be used to extend the functionality of Privitar's data privacy and provisioning offerings, adding new capabilities to quickly enable organizations to understand and comply with the rules governing data.
2022 SaaS Awards Shortlist Announced in Business Management & Data Analytics
The SaaS Awards aim to celebrate excellence and innovation in the scope of cloud-based Software as a Service. Organizations of any size, any vertical, and any area of the world may apply for recognition as a SaaS Award winner. Published since 2011, the SaaS Awards concludes before the end of May.
Soda Data Observability Announces New Domain-Specific Language
With a domain-specific language, you typically have to deal with the difficulties of integrating a new DSL into existing systems and working with a relatively low supply of support materials and practitioners. And according to Soda's Tom Baeyens in a blog post: "And this DSL would not magically avoid those challenges, but data reliability needs its own language."
StarRocks Launches Real-Time, Cloud-Native "Analytics Engine"
StarRocks is a next-gen cloud-native sub-second OLAP database. Its architecture is purposely designed to support real-time data analysis and a large number of concurrent users; with multi-table join queries. With StarRocks, data engineers can flexibly build various types of models including flat tables, star and snowflake schemas.
TIBCO Released a New Version of TIBCO Cloud EBX Master Data Management
TIBCO Cloud EBX enables users to manage corporate data from anywhere, including master data, reference data, and metadata. As a SaaS offering, EBX now delivers self-service access of cloud-native MDM capabilities to customers for faster, smarter implementation. The solution is part of TIBCO Cloud™ Passport, a new consumption-based pricing plan, which enables flexible FinOps (financial operations) and access to all TIBCO SaaS capabilities under a single model.
For consideration in future data management news roundups, send your announcements to the editor: tking@solutionsreview.com.