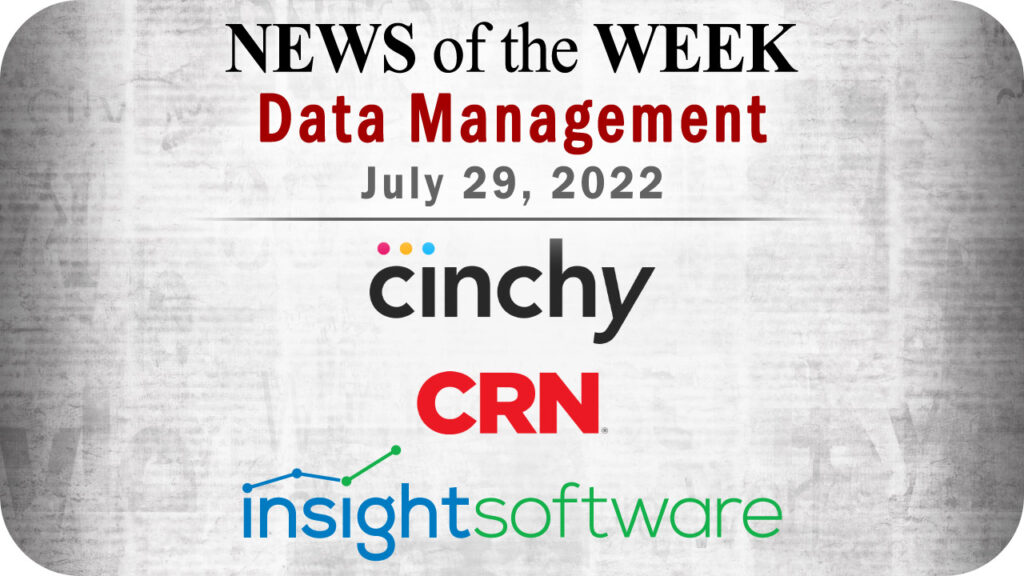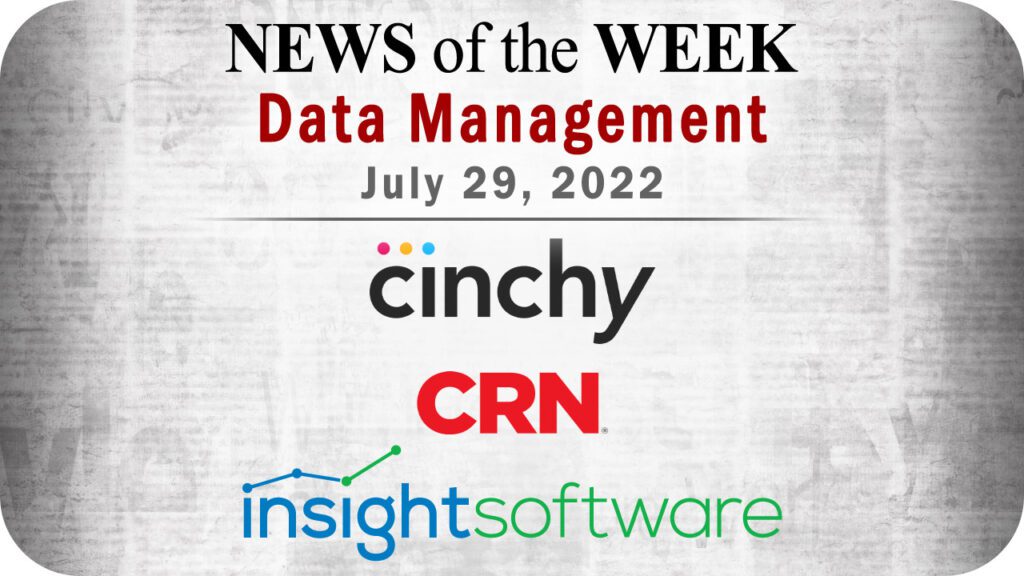 The editors at Solutions Review have curated this list of the most noteworthy data management news items for the week of July 29, 2022.
Keeping tabs on all the most relevant big data and data management news can be a time-consuming task. As a result, our editorial team aims to provide a summary of the top headlines from the last week, in this space. Solutions Review editors will curate vendor product news, mergers and acquisitions, venture capital funding, talent acquisition, and other noteworthy big data and data management news items.
Top Data Management News for the Week Ending July 29, 2022
Acceldata Targets Legacy Cloudera Customers with New Offering
Cloudera has announced that it plans to suspend support for HDP/CDH on Sept. 30, 2022. This move will require legacy customers to upgrade in order to receive continued support from Cloudera. Acceldata's software solution for long-term data platform independence delivers increased performance, reliability and cost savings.
New Cinchy Study Details How its Dataware Tool Eliminated Data Integration
The comprehensive analyst report highlights a fundamental shift taking place in the data management sector. It focuses on a distinctive architectural approach that redefines the relationship between data and applications, and essentially eliminates the need for data integration as we know it.
CRN Names the 10 "Coolest" Big Data Tools of 2022
The first half of 2022 has seen the debut of a number of cool new big data tools, both from established companies and startups, that are setting the pace in leading-edge data management and data analytics technologies. Read about which 10 have CRN's attention by clicking the link below.
Datafold Partners with Hightouch on Activated Data Reliability
The integration will provide data engineers with visibility into how dbt model changes impact activated data. The integration with Datafold ensures that whenever an upstream data model is modified within a schema or pipeline, the data engineer will be alerted to the impact to any Hightouch sync. This prevents every update from inadvertently breaking the sync or changing the data within a sync in an unexpected way.
Dresner Advisory Services Releases New Master Data Management Market Study
The 2022 Master Data Management Market Study is the newest title in its Wisdom of Crowds series of research. The inaugural Master Data Management Market Study examines market requirements and priorities, providing an analysis of the current MDM perceptions, use, and intentions. Wisdom of Crowds research is based on data collected on usage and deployment trends, products, and vendors.
insightsoftware Touts New Cloud Data Integration for Oracle
The original Angles product family, including Angles for Oracle, came to insightsoftware via its acquisition of Magnitude Software in October 2021. The latest Angles for Oracle release continues to solve the biggest challenges associated with enterprise data integration by allowing users to access critical data and information through a single, cloud-accessible user interface.
Melissa Partners with DATAROCKET on Data Quality Software
The partnership will see the integration of Melissa's address validation, auto-completion, geocoding, and sanctions list checking capabilities into the innoscale DATAROCKET Core master data management (MDM) platform. DATAROCKET Core is a multi-domain MDM software platform that aggregates and cleanses customer, supplier, and material data from various applications.
Syncari Announced New Data Observability Platform Capabilities
Syncari enables customers to align, analyze, and activate hundreds of millions of records and power tens of thousands of RevOps automation. Key new features include unified data and shared metrics, pre-built dashboards and reports, cross-object reporting, and Insight Sync.
TIBCO Updates TIBCO Cloud Integration iPaaS Offering
TIBCO Cloud features new innovations that further accelerate app, data, and device connectivity via a SaaS-delivered digital platform. Supporting its leadership in connectivity, integration, and iPaaS solutions, TIBCO also announced its TIBCO Cloud Integration offering has been named a leader by leading analysts in several reports.
Tresata Launches Digital Business Platform to Tackle Data Usability
As the first data usability system built exclusively for data clouds, DBP comes with pre-built integrations to internal data warehouses, data mesh architectures, external data sources, and transactional and analytics systems. The platform leverages advanced semantic data integration to make data collected across business systems instantly usable and relatable, freeing the data from its limitations to provide immediate business value.
For consideration in future data management news roundups, send your announcements to the editor: tking@solutionsreview.com.

Latest posts by Timothy King
(see all)