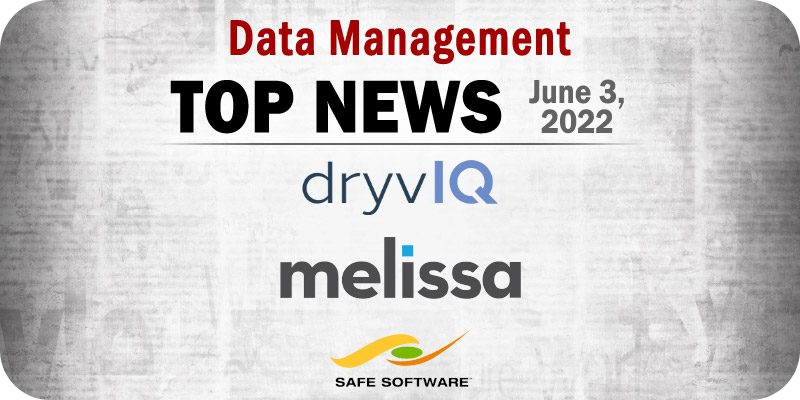 The editors at Solutions Review have curated this list of the most noteworthy data management news items for the week of June 3, 2022.
Keeping tabs on all the most relevant big data and data management news can be a time-consuming task. As a result, our editorial team aims to provide a summary of the top headlines from the last week, in this space. Solutions Review editors will curate vendor product news, mergers and acquisitions, venture capital funding, talent acquisition, and other noteworthy big data and data management news items.
Top Data Management News for the Week Ending June 3, 2022
Coalesce Announces Partnerships with Snowflake, Fivetran, and Other Data Providers
The partnership with Coalesce allows Snowflake customers to automate the data transformation process, cutting down on time and resources spent preparing data to get the most out of Snowflake. Without Coalesce, the process is manual and time-consuming. Coalesce is also partnering with Fivetran, the leader in data integration for Snowflake, to eliminate many of the pain points customers can experience when preparing data for integration.
Couchbase Touts New Google Cloud Support and New App Services
Couchbase's flagship offering is Couchbase Server, an open source distributed multi-model NoSQL document-oriented database software package that was designed for interactive applications. Couchbase can be clustered from a single machine to very large-scale deployments spanning many machines. The product also provides simple scaling key-value or JSON document access with low latency and high sustained throughput.
DryvIQ Unveils New Tools for Migrating and Governing Unstructured Data
DryvIQ is innovating the way businesses identify and manage vulnerabilities within their unstructured data by providing a platform that enforces security controls, supports compliance requirements, and mitigates corporate and financial risk. DryvIQ leverages advanced Artificial Intelligence (AI) to enable organizations to gain deep insights by accurately classifying content, no matter where it's located.
Melissa Drops New Identity and Address Verification Data Quality Tools
Melissa mainly serves clients in communications, financial services, and healthcare. First-time entrant Datactics touts strong AI capabilities across its data quality tools and ease of use and implementation according to Gartner reference customers. The vendor also provides user-focused and no-code tools to address business-led data management challenges.
Safe Software Accepted into Forbes Technology Council
Safe Software's President and Co-Founder Don Murray has been accepted into Forbes Technology Council, an invitation-only community for world-class CIOs, CTOs, and technology executives. Don Murray was vetted and selected by a review committee based on the depth and diversity of his experience. Criteria for acceptance include a track record of successfully impacting business growth metrics, as well as personal and professional achievements and honors.
SnapLogic Releases Amazon HealthLake Accelerator
It enables healthcare and life sciences organizations to easily ingest a range of raw data into Amazon HealthLake, powered by Amazon Web Services (AWS), and transform it into healthcare-related insights and actions. This new Amazon HealthLake-dedicated integration and automation accelerator will help organizations looking to quickly connect systems, automate processes, and accelerate analytics to create a secure, modern healthcare experience.
For consideration in future data analytics news roundups, send your announcements to tking@solutionsreview.com.

Latest posts by Timothy King
(see all)