Data Management News for the Week of May 13; Updates from erwin, OtterTune, Talend, and More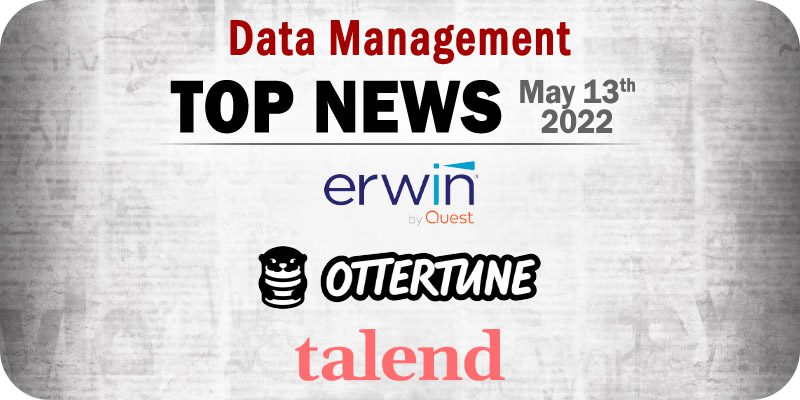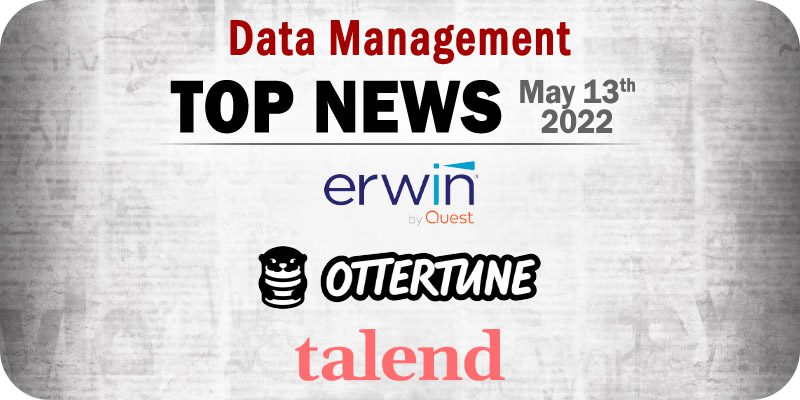 The editors at Solutions Review have curated this list of the most noteworthy data management news items for the week of May 13, 2022.
Keeping tabs on all the most relevant big data and data management news can be a time-consuming task. As a result, our editorial team aims to provide a summary of the top headlines from the last week, in this space. Solutions Review editors will curate vendor product news, mergers and acquisitions, venture capital funding, talent acquisition, and other noteworthy big data and data management news items.
Top Data Management News for the Week Ending May 13, 2022
IBM and Amazon partner to Deliver IBM Software as-a-service on AWS
Building on IBM Software being available as-a-Service (aaS) on IBM Cloud, this first-of-its-kind agreement between IBM and AWS will provide clients with quick and easy access to IBM Software that spans automation, data and AI, security, and sustainability capabilities, is built on Red Hat OpenShift Service on AWS (ROSA), and runs cloud-native on AWS. The two companies are also committing to a broad range of joint investments to make it easier for clients to consume IBM Software on AWS.
Microsoft Launches Open Data Resource Called "Data for Society"
The site is intended to provide access to Microsoft's open datasets, resources, and tools to make data sharing and collaboration better. As part of Microsoft's Open Data Campaign commitments, this site acts as one asset in the company's overall goal to make data work and help organizations address important societal issues.
OtterTune Raises $12 Million to Automate the Database Maintenance Process
OtterTune uses machine learning technology developed by researchers at Carnegie Mellon University. OtterTune learns how your database behaves and continually tunes runtime knobs to improve the system's performance. The $12 million series A funding round to continue to expand and build out its tool that automates much of the work of tuning MySQL or PostgreSQL databases. 
Quest Software Updates its erwin Data Intelligence Product-Line
Through a new data quality offering and an enhanced business user experience, users will benefit from added data quality transparency and automation, new data asset discovery and collaboration tools for non-technical users, and more capabilities to extend data intelligence, visibility and understanding. These enhancements support strategic data governance efforts crucial to enterprise data initiatives.
Talend Releases the Latest Version of its Data Fabric Solution
Talend's Spring '22 enables businesses to see trends and measure data trust over time and identify data drift issues to ensure reliable information is used to drive optimal business outcomes. In addition to Talend Trust Score updates, Spring '22 accelerates productivity with collaborative workflows that can serve as a conduit between users at different technical levels.
TimeXtender Nabs 'Significant' Private Growth Funding from Monterro
TimeXtender's Founders Heine Krog Iversen and Anne Krog Iversen will remain on board to lead the company. The firm's data estate builder seamlessly overlays a customer's data storage infrastructure, connects to any data source, and integrates all the necessary powerful data preparation capabilities into a simple, unified, drag-and-drop solution.
For consideration in future data analytics news roundups, send your announcements to tking@solutionsreview.com.