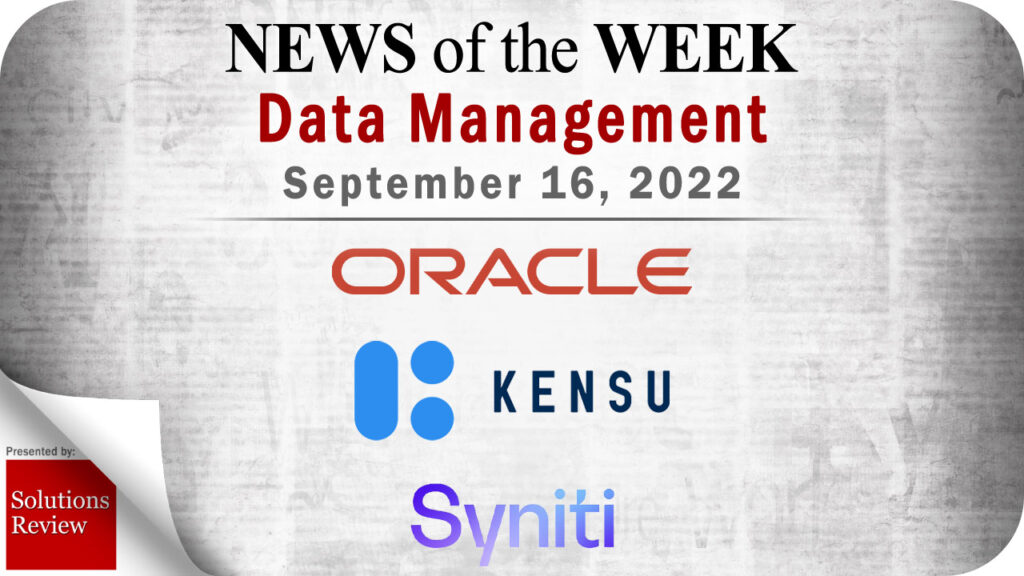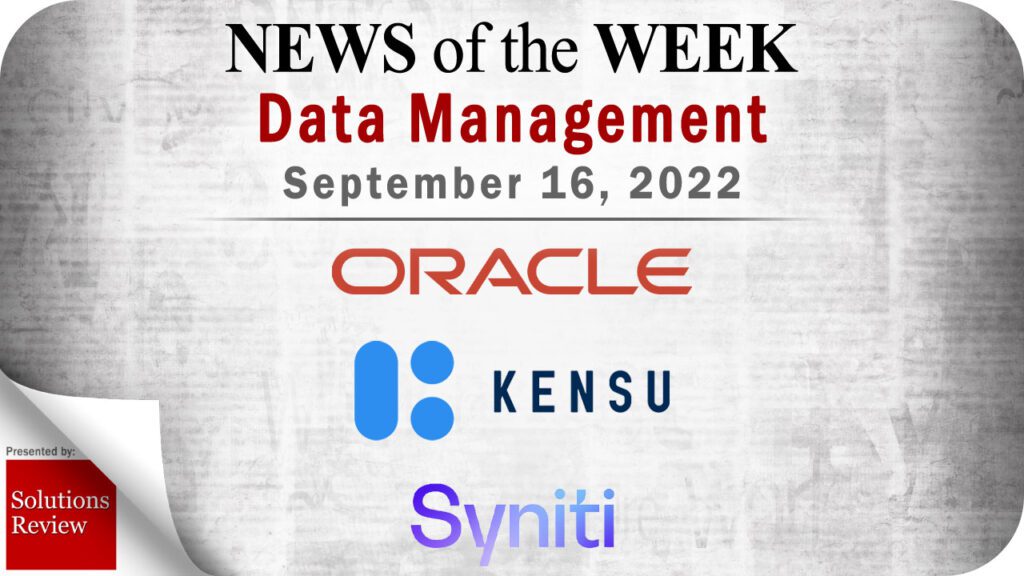 The editors at Solutions Review have curated this list of the most noteworthy data management news items for the week of September 16, 2022.
Keeping tabs on all the most relevant big data and data management news can be a time-consuming task. As a result, our editorial team aims to provide a summary of the top headlines from the last week, in this space. Solutions Review editors will curate vendor product news, mergers and acquisitions, venture capital funding, talent acquisition, and other noteworthy big data and data management news items.
Top Data Management News for the Week Ending September 16, 2022
ActionIQ Unveils HybridCompute Feature; Partners with Databricks, Snowflake, and Teradata
HybridCompute enables enterprises to decide where to create their source of truth for customer data. This new architecture offers improved data security and governance by allowing full control over where customer data is stored and processed. ActionIQ supports an agnostic approach to data storage and processing via its partnerships with Databricks, Snowflake, and Teradata.
Aiven Releases Beta of ClickHouse Cloud Data Warehouse
Marking Aiven's entrance to the cloud data warehousing market, the addition enables Aiven's customers to use its open-source columnar database to access high-performance analytics. Based on open-source ClickHouse, Aiven for ClickHouse Beta is a fully managed cloud data warehouse that brings high-performance analytics to Aiven and allows the generation of analytical data reports in real-time using advanced SQL queries.
Dataddo Launches Free Data Integration with No Extraction Limits
The free plan aims to help businesses overcome these obstacles by making it easier for them to share data and familiarize employees with visualization tools before investing in paid tools. In larger companies, the plan also can be used to test the validity of any data model on a small scale before deploying it fully in a data warehouse. Dataddo was founded in 2016.
DBTA Publishes its Big Data 2022: Companies Driving Innovation in Data
The annual Big Data 50 is a list of companies driving innovation and expanding what is possible in terms of collecting, storing, and extracting value from data. The list is wide-ranging, with some companies that are longtime industry leaders and continue to innovate at a rapid pace, and others that are newer arrivals on the data management and analytics scene.
Kensu Drops Community Edition of its Popular Data Observability Platform
The Kensu Community Edition offers data engineers, data teams, and Kensu partners the first publicly available tool in this category so they can quickly build and use Kensu's agent-based approach to deliver real-time, contextual data observations with a free, unlimited-time developer environment. Community Members have access to learning resources as well as discussion channels to collaborate with fellow data practitioners within the Community.
Oracle's MySQL HeatWave is Now Available on AWS
MySQL HeatWave is available in multiple clouds today, including OCI, AWS, and Microsoft Azure in the near future. It's available on-premises as part of Oracle Dedicated Region Cloud@Customer for organizations that cannot move their database workloads to the public cloud. Customers can also replicate data from their on-premises MySQL OLTP applications to MySQL HeatWave on AWS or OCI to obtain near real-time analytics.
Snowflake Partners with Salesforce on Real-Time Data Sharing
Snowflake and Salesforce announced a new zero copy data sharing partnership that aims to enable customers to gain more from their data. This deepening of the partnership between the two companies will help customers securely collaborate with data in real-time between Salesforce Customer Data Platform (CDP) and Snowflake.
Syniti Announces New Data Quality and Data Catalog Capabilities
The Syniti Knowledge Platform now includes data quality, catalog, matching, replication, migration and governance, all available under one login, in a single cloud solution. Each enhanced component of the Syniti Knowledge Platform includes significant new functionality, updates and enhancements, all of which are amplified by their integration.
In this program, you'll plan, design, and implement enterprise data infrastructure solutions and create the blueprints for an organization's data management system. Learn how to plan, design, and implement enterprise data structure solutions and create blueprints. This Nanodegree program takes 4 months to finish.
For consideration in future data management news roundups, send your announcements to the editor: tking@solutionsreview.com.