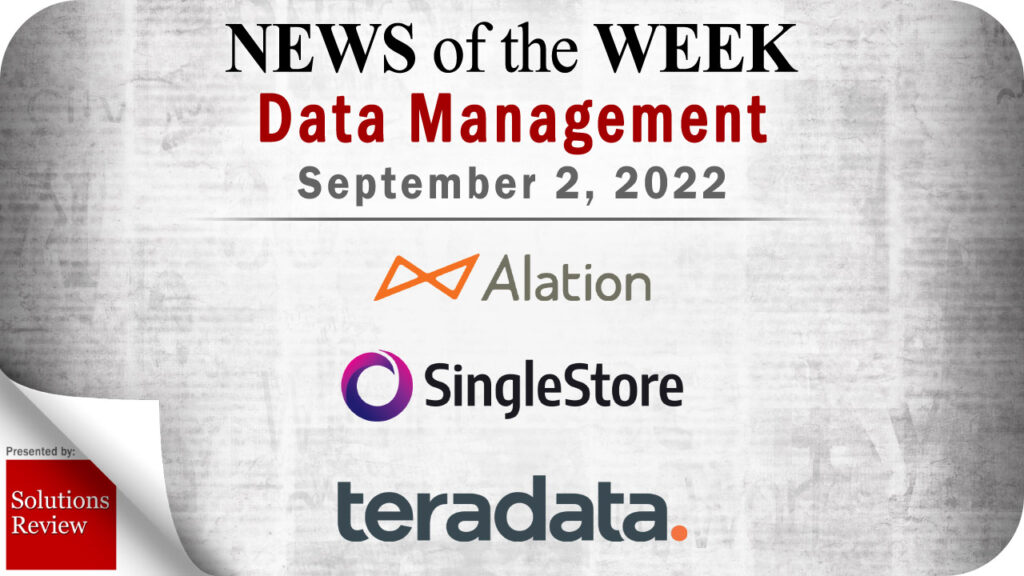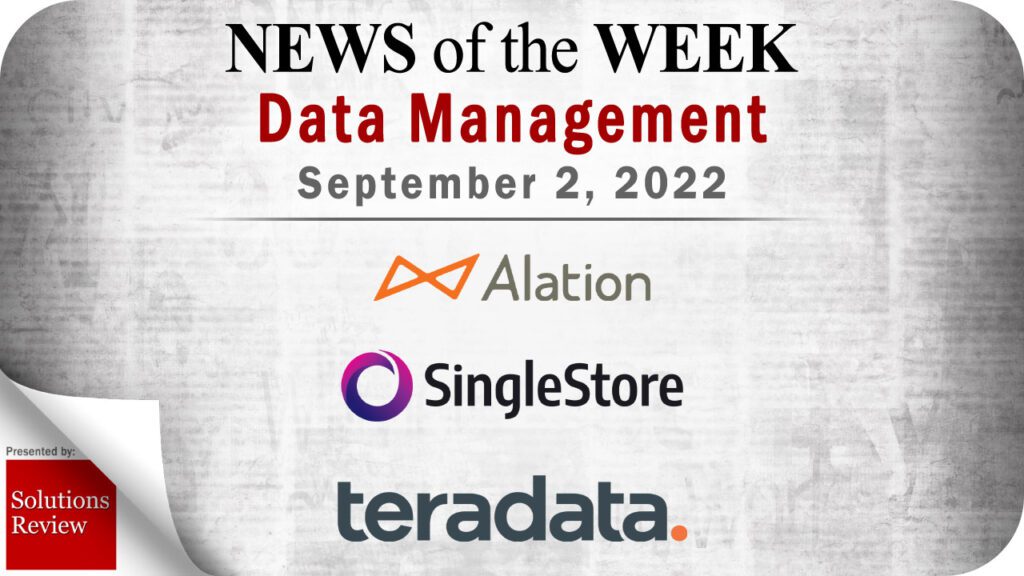 The editors at Solutions Review have curated this list of the most noteworthy data management news items for the week of September 2, 2022.
Keeping tabs on all the most relevant big data and data management news can be a time-consuming task. As a result, our editorial team aims to provide a summary of the top headlines from the last week, in this space. Solutions Review editors will curate vendor product news, mergers and acquisitions, venture capital funding, talent acquisition, and other noteworthy big data and data management news items.
Top Data Management News for the Week Ending September 2, 2022
Alation Releases New Alation Cloud Service for Snowflake
The new offering has been launched in partnership with Snowflake and is designed for departments and organizations of all sizes to start cataloging data on Snowflake's platform. The package makes data governance easy and accessible, enabling organizations to start small, flexibly expand by adding data connectors, users, and data objects, and support use cases, like cloud data migration, for less than $100k.
New Komprise Survey Uncovers Growing Interest in Unstructured Data Analytics
The Komprise 2022 Unstructured Data Management Report examines unstructured data management challenges and opportunities in enterprise IT organizations. Participants reported on topics from how much data they are managing to cloud data priorities and future approaches to unstructured data management. The complete report can be found here.
SingleStore Shows Off Versatility with Customers in New Use Cases
SingleStore can ingest and transform millions of events per day while also analyzing billions of rows of data using standard SQL. It can be deployed on-prem, in the cloud via Amazon Web Services or Microsoft Azure, or as a service including drop-in compatibility with existing middleware, integration, and BI software. The tool offers excellent real-time data streaming capabilities, and now provides more efficient query isolation for large volumes of data and many users.
Solutions Review Announces Data Demo Day Q4 2022 Featuring Monte Carlo, Syncari, and Infragistics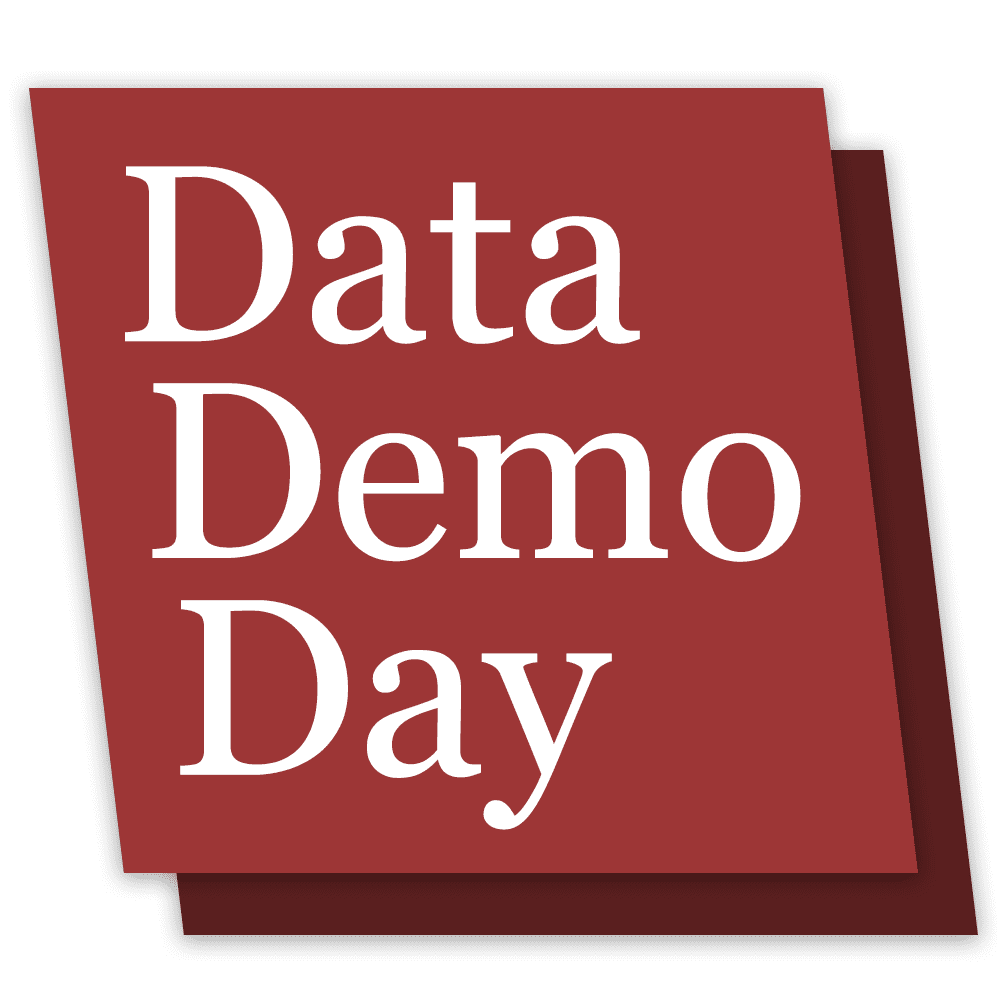 Data Demo Day for Q4 2022 is an exclusive virtual trade show featuring an inside look at the technologies of three prominent data management and analytics solution providers. Solutions Review is hosting this online event as a way to present the latest data management and analytics tools from the comfort and safety of your own desk, and the best part? It's free to attend!
Teradata Announces New VantageCloud Lake
Based on the deep history and expertise of Teradata, VantageCloud Lake brings the proven power of Teradata Vantage, now called VantageCloud Enterprise, to a new offering that is born in the cloud – and designed to be automatically elastic and leverage low-cost object store at its core, but still powerful, easy to use and scale (or stop).
For consideration in future data management news roundups, send your announcements to the editor: tking@solutionsreview.com.