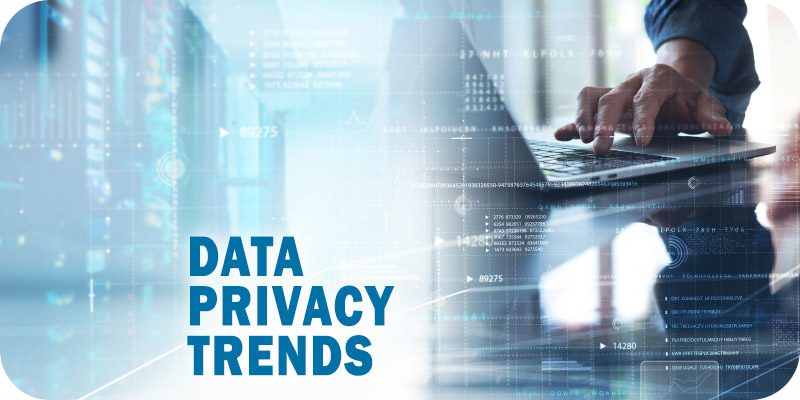 This is part of Solutions Review's Premium Content Series, a collection of contributed columns written by industry experts in maturing software categories. In this submission, Neutronian Founder and CEO Timur Yarnall offers the data privacy trends he's paying close attention to in 2023.

The data privacy landscape has changed dramatically recently, and that tumult is expected to continue into 2023. Several states including Colorado and Connecticut are expected to develop privacy regulations similar to the California Consumer Protection Act, which famously cost the makeup giant Sephora more than $1.2 million last summer.
And it won't exactly be a surprise if federal online privacy legislation emerges in the near future. That's right: Selling data without a consumer's permission or crafting deliberately misleading privacy policies could soon become a federal crime.
Between new regulations and the increasing role that data privacy plays in consumers' purchasing decisions, companies will need to devote more attention to the data they utilize, whether it comes from their own websites or a third party. This is especially true for companies that collect data as part of what they do – like publishers, retailers, and data providers – as well as the brands and marketing agencies that utilize that data.
With this in mind, here are a few specific trends that will likely have a huge impact on the immediate future of data privacy:
Data Privacy Trends for 2023
Transparency in Higher Demand
Moving forward, businesses need to be much more wary of questionable, unethical, or outright illegal data practices in potential business partners. When shopping for data providers, brands and agencies should carefully consider the transparency of the prospective partner's privacy policies. A legitimate data broker should have nothing to hide regarding their collection processes and usage policies.
Consequently, data providers that neglect to practice full transparency or that do not have basic privacy controls in place will have a much harder time doing business in the future. In our experience, we've seen a growing reluctance among data buyers to work with partners lacking in either of these areas, which can signify a potential liability to the brand or agency for using that data.
Consumers Base Purchasing Decisions on Data Policies
Consumers are becoming increasingly savvy and discerning regarding data privacy. According to a September 2022 report from Forrester Research, 62 percent of American adults said that the way a company uses consumer information was "important in their purchase decisions." In other words, today's consumers don't just base their purchasing decisions on basic factors like price or convenience. They also want to be able to trust the brand's ability to maintain ethical data practices and prevent consumer information from falling into the wrong hands.
Due to this collective shift in awareness, consumer decisions will additionally be influenced by corporate changes that could potentially impact a brand's data collection processes. For example, Twitter users may be thinking twice about the kind of information they share in direct messages and other activities following recent changes in ownership and management at the company. With this in mind, brands may become more hesitant about making strategic moves that could jeopardize the ethics of their data practices or add new levels of complexity to their privacy policies.
Data Privacy Factors in the Marketing and Analytics Process
Regardless of the level of trust between buyers and their data partners, the prevalence of data privacy will add an extra precautionary step to the marketing process. After purchasing a dataset, marketing agencies and brands won't want to immediately begin using this data to target potential customers or integrate it into their analytics. Instead, they will seek to verify the data to ensure it was collected through ethical and legal means.
For instance, did the consumers consent to have their data sold? Similarly, did these consumers consent to have their information shared with another organization?
Fortunately, agencies and brands can easily gauge the legitimacy of their datasets by pursuing independent verification services, which can determine whether a dataset was collected, shared, or sold with the consumer's consent. This process can also assess the quality and accuracy of datasets, which ultimately helps ensure better campaign performance.
Data Providers Prove Their legitimacy
It seems clear that data providers will be faced with increased pressure to prove that their data is clean and safe for other companies to use. By gaining the endorsement of an unbiased third party, data providers can show agencies and brands that they have no reason to doubt the quality and legitimacy of their data. This will allow them to quickly gain the trust of potential customers and separate themselves from their fraudulent or low quality counterparts.
Independent verification will also save the data buyers a great deal of time in their decision-making process, since an initial assessment has already been completed for them. Rather than dissecting a provider's privacy policy, talking to previous partners, or checking the accuracy of the data themselves, brands and agencies can look to independent certification to know they have a legitimate data partner.
Retailers Look to Monetize Data
Now that third party cookies are scheduled to be phased out for good, brands are on the hunt for new sources of useful consumer data. This has contributed to the recent growth of retail media networks, in which retailers make their first party data available to brands that wish to learn more about their consumers. Though retail media networks are mainly associated with industry giants like CVS, Walmart, or Macy's, the success of these efforts may soon inspire smaller retailers to form their own networks in order to capitalize on the heightened demand.
However, it's important for retailers to prioritize data privacy above their desires to grow their media networks as quickly as possible. Before agreeing to new partnerships, marketers must verify that their prospective retail partners adhere to ethical and legal data practices. This is another situation in which independent verification services could be very helpful. By thoroughly assessing data privacy, brands can secure partnerships without the fear that their new retail media partners could eventually compromise their ethical and compliant reputations.
Data Privacy is a Competitive Necessity
In the coming years, data privacy policies will become an integral aspect of a company's overall image, whether that company is a data provider, marketing agency, or brand. However, data providers will be held to a higher standard since data collection is part of their business model. They will be expected to go to above-average lengths to prove their awareness of data privacy regulations and the regulatory safety of employing their services. This will gradually encourage more companies to follow suit, ushering in a new wave of transparency, disclosure, and collection methodologies that treat consumer privacy with unprecedented respect.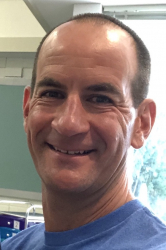 Latest posts by Timur Yarnall
(see all)