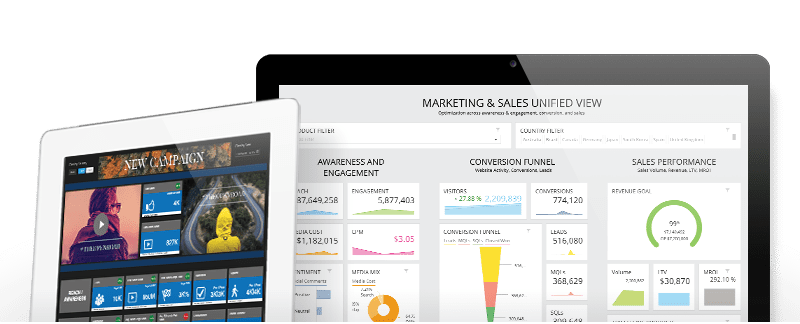 SaaS-based Big Data Management vendor Datorama recently announced a Series C funding round worth $32 million, led by Lightspeed Venture Partners. Marker LLC and Innovation Endeavors also participated in the round, bringing Datorama's total funding to $50 million in three rounds to date. According to the official announcement, the company will use the new funding to accelerate the company's research and development in the artificial intelligence sector, which will elevate its machine learning capabilities. In addition, the provider will continue to expand globally, and is already in the process of recruiting to further support its customer adoption and growth.
Datorama's co-founder and CEO Ran Sarig shares his thoughts on the new capital investment, saying: "This is a very pivotal moment for Datorama. Although we're extremely proud of our achievements and monumental growth in the exceedingly complex MarTech market, we're not going to rest on our laurels. In this next stage we're going to focus on the further development of our best-in-breed solution, and we're going to continue to push the boundaries of machine learning and how it's applied in the marketing analytics capacity. We can't wait to show you what's next."
Datorama has onboarded thousands of brands, agencies, publishers, and technology companies that leverage the company's Marketing Integration Engine. According to the company, the Marketing Integration Engine addresses one of the toughest challenges facing data-driven marketers today: Quickly integrating all of the marketing department's messy, siloed data." By applying artificial intelligence, the Marketing Integration Engine automates the process by which marketers connect all of their online and offline data sources from the ever-increasing landscape of advertising, marketing, sales and CRM technologies that pervade today's marketing technology stack. Current customers include Foursquare, Yahoo!, GoDaddy, and more.
Datorama's Data Management platform provides end-to-end marketing analytics for business users that combine industry-leading Data Integration with patent-pending dynamic data modeling, productized campaign management tools, data visualizations, and Advanced Analytics that powers unified reporting for real-time analytics and insights. Datorama helps enterprises, agencies, publishers and platforms of all sizes centralize all of their marketing data while providing the agility to experiment and manage change, two hallmarks of today's data-driven marketing environment.
Click here to read the press release.