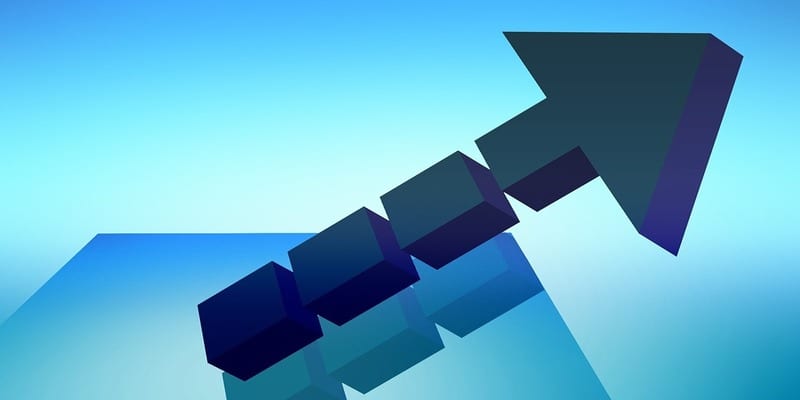 Database Trends and Applications recently released its sixth annual DBTA 100, a listing of solution providers that are "addressing the evolving demands for hardware, software, and services." Some of the vendors are industry veterans while others are fresh on the scene. New in this year's issue is a "View From The Top" which features articles written by executives who are addressing the day's big data challenges in a forward-thinking manner. Readers can also review original research in the Unisphere Research library here.
Data and analytics leaders are being pulled in every direction. The influence of streaming data, the Internet of Things, data lakes, the increasing importance of data analytics, and the dominance of cloud computing are all playing a major role. As the report prominently notes, data is getting bigger and faster all the time, and organizations are being browbeaten by the ever-present factor of regulatory compliance.
At Solutions Review, we track those data management providers that have the biggest impact on the marketplace. As such, we've read through DBTA's complete 100-vendor list and segmented the 10 vendors we're following on a daily basis. For an even deeper breakdown of the top data management solutions, consult our Buyer's Guide for Data Management Platforms.
Amazon Web Services (AWS) offers Amazon Redshift, a fully managed, petabyte-scale data warehouse that analyzes data using an organization's existing analytic software. Redshift's data warehouse architecture allows users to automate common administrative tasks associated with provisioning, configuring, and monitoring cloud data warehousing. Backups to Amazon S3 are continuous, incremental, and automatic. Redshift also includes Redshift Spectrum, allowing users to directly run SQL queries against large volumes of unstructured data without loading or transforming.
Cloudera Incorporated is an American software company headquartered in Palo Alto California. Cloudera's open-source Apache Hadoop distribution, CDH (Cloudera Distribution Including Apache Hadoop), targets enterprise-class deployments of that technology. Cloudera differentiates itself from other Hadoop distribution vendors by continuing to invest in specific capabilities, such as further improvements to Cloudera Navigator (which provides metadata management, lineage and auditing), while at the same time keeping up with the Hadoop open-source project.
Enterprise DB offers data management capabilities via its EDB Postgres Platform. The product's Enterprise Manager features monitoring and alerting tools that allow organizations to meet stringent SLAs and performance requirements. The Failover Manager monitors the members of a Postgres cluster, identifies and verifies database failures, and if needed promotes a standby node to become the cluster master and issue alerts. Enterprise DB also offers a dedicated backup and recovery tool (BART).
Hortonworks focuses on the development and support of Apache Hadoop. Hortonworks DataFlow (HDF) manages streaming data by securely acquiring and transporting it to the Hortonworks Data Plattform. The solution organizes and oversees all data types. Hortonworks has a partnership with Microsoft for hybrid deployments, but offers a version of HDP on Amazon Web Services as well. Even though there can be some compatibility issues with the upgrades, HDF and HDP makes a lot of sense for organizations looking to deploy large-scale clusters in error-free environments.
Hewlett Packard Enterprise (HPE) is the enterprise software arm of the computer hardware giant HP. The vendor offers a cloud-based database management solution on Amazon Web Services, Microsoft Azure, or via an individually licensed model. Vertica provides an MPP SQL analytical database with linear scaling native high availability that allows organizations to query data in near real-time. According to Gartner, more than a third of HPE's reference customer base use Vertica in implementation sizes north of 100TB.
MarkLogic offers an operational and transactional enterprise NoSQL database that is designed to integrate, store, manage, and search for data. Organizations can ingest structured and unstructured data with a flexible data model that adapts to changing data. It also natively stores JSON, XML, text, and geospatial data. MarkLogic's Universal Index enables users to search across all data, and APIs enable application development and deployment. The database has ACID transactions, scalability and elasticity, and certified security as well.
MongoDB is a general purpose database platform designed for developers and the applications they build. The company's platform touts more than 30 million downloads, thousands of customers, and over 1,000 technology and service partners. MongoDB also features more than 800,000 university registrations. The vendor offers consulting and training services as well, highlighted by Schema Design or Performance Tuning. The company was founded in 2007 and is based in New York.
Qubole's flagship data management product is its Autonomous Data Platform, a solution that self-manages and self-optimizes by sending alerts and Insights and Recommendations (AIR) based on cloud agents connected to the customer's data policies and preferences. Qubole uses a combination of heuristics and machine learning for workload continuity as well. The company is headquartered in Santa Clara, California. Since its inception in 2011, Qubole has raised $75 million in venture capital.
Snowflake Computing offers a cloud data warehouse product built atop Amazon Web Services. The solution loads and optimizes data from virtually any source, both structured and unstructured, including JSON, Avro, and XML. Snowflake features broad support for standard SQL, and users can do updates, deletes, analytical functions, transactions, and complex joins as a result. The tool requires zero management and no infrastructure. The columnar database engine uses advanced optimizations to crunch data, process reports, and run analytics. Snowflake is based in San Mateo, California.
Founded in 1979, Teradata offers a broad spectrum of data management solutions that include database management, cloud data warehousing, and data warehouse appliances. The company's product portfolio is available on its own managed cloud and on Amazon Web Services and Microsoft Azure. Teradata provides organizations the ability to run diverse queries, in-database analytics, and complex workload management. Teradata is publicly traded and headquartered in Miamisburg, Ohio.