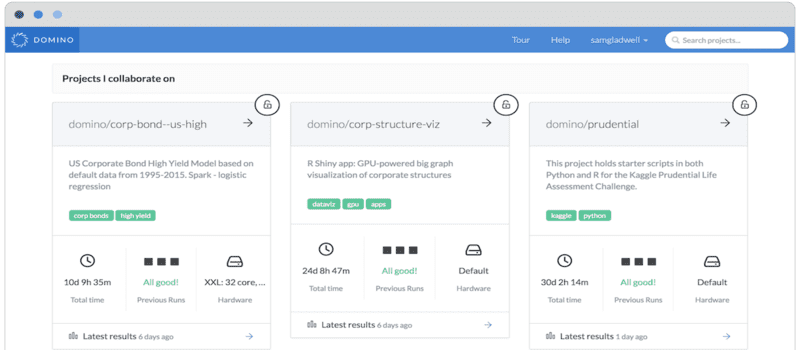 Domino Data Lab has secured $10.5 million in a venture funding round led by Sequoia Capital. The announcement was made by the company's co-founder and CEO Nick Elprin in a November 17th blog post. Former investors include Zetta Venture Partners, Bloomberg Beta, and In-Q-Tel.The new investment brings Domino's total funding received to $13.6 million. Founded in 2013, Domino aims to help data scientists across industries develop and deploy ideas faster with collaborative, reusable and reproducible analysis.
The new funding will help Domino build out its data science platform to further assist organizations with quantitative research. In addition, Domino has seen demand for their products and services explode, providing the company the ability to expand at an opportune time. In this way, Domino will look to improve its product portfolio and grow its customer base even further.
Elrpin adds: "We raised this money right now because we see the market for Domino exploding and we want to throw gas on the fire. Our customers are some of the most sophisticated and analytical organizations in the world. They range from leading pharmaceutical and life sciences companies, to insurance companies, to financial services firms that run the gamut from banks to ratings agencies to hedge funds. Innovative consumer technology companies like Instacart, Mashable and Lumosity use Domino, as well."
Domino offers a system of record and collaboration hub for teams of data scientists and quantitative researchers, making researchers more productive, making data science output easier to productionize, and it facilitates collaboration, reproducibility, and reusability of research.

Latest posts by Timothy King
(see all)