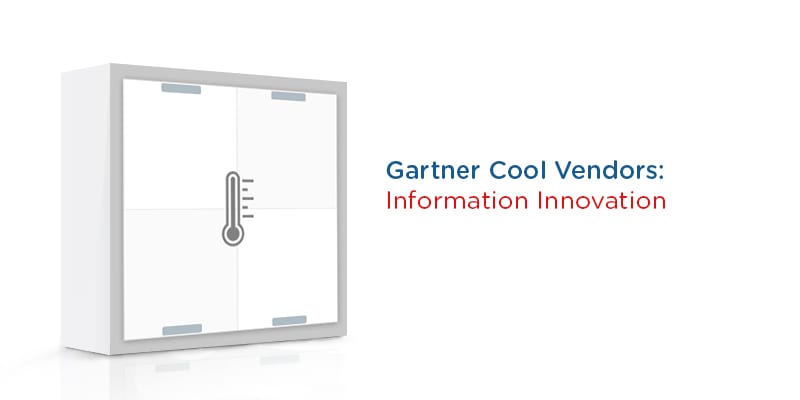 Analyst house Gartner, Inc. has released its newest vendor reporting highlighting five emerging solution providers that offer CIOs innovative alternatives in the data and analytics space. Its Cool Vendors in Information Innovation zones in on startups that offer some disruptive capability or opportunity. Gartner says that cool vendors "exist across all major areas of technology and innovation" and CIOs that pay close attention to these trends can avoid the "disadvantage in trying to keep up."
At Solutions Review, we've read the full report, available here, and want to take the opportunity to expand upon the introduction Gartner has given to these providers. Though Gartner's process for selecting Cool Vendors is somewhat mysterious, we believe our unique view of the marketplace can help you to better understand how these tools will fit into the overarching landscape as they mature.
Data Republic is an Australian big data provider that offers a multi-lateral data exchange platform. The company's flagship product is called Senate, and it features a 'data sharing control-center' that allows data leaders to govern data access, protect customer privacy and enforce licensing terms across internal and external data sharing projects. The company has raised nearly $25 million in venture capital since its founding in 2014.
DocAuthority offers a document control solution that automatically and accurately identifies unprotected sensitive documents. The product is based on the company's proprietary BusinessID technology and provides users with a prioritized list of documents to protect. DocAuthority focuses on only high-risk documents to eliminate all unnecessary work on other docs. The company has raised $10 million in venture capital since 2013.
FlexRule is a decision-centric automation platform that allows organizations to increase agility and enable customer-centric engagements. The solution allows users to orchestrate business process steps, manage long-running workflows and task assignments, and automate the system, services, applications, and human interactions. FlexRule was founded in 2008 and is based in Australia.
Indix provides a Products Platform that delivers product information and commerce-ready services. The solution combines AI with a large collection of product data, including price, availability, seller information, and code-based identifiers and attributes. Users can pull product data from the Indix Product Cloud into existing systems and applications or build new shopping experiences on top of the Indix Products AI Services. The company is based in Seattle, Washington and has raised more than $30 million in venture capital since its founding in 2010.
LINQ models data flows, values them, and helps organizations to understand how much it costs to enable business outcomes. The cloud-based SaaS platform uses simple visualizations of flow and dashboards to do this. LINQ measures and manages information supply chains in business terms and provides model data inputs, preparation and transformation steps, and reporting outputs as well.