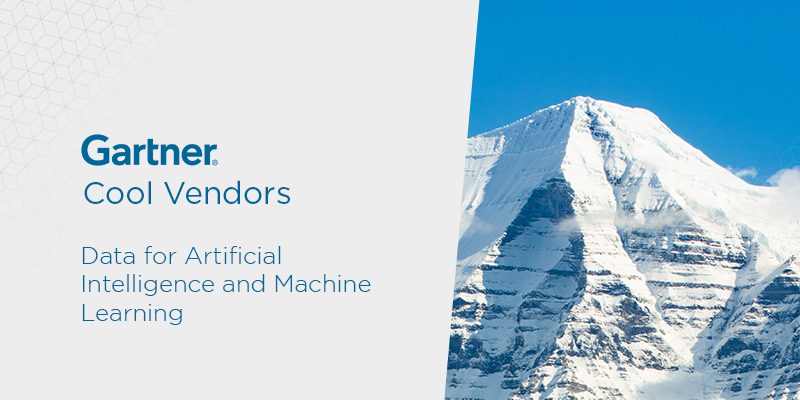 Gartner's newest research highlights four 2021 Cool Vendors in Data for Artificial Intelligence and Machine Learning that offer innovative alternatives in the marketplace.
Analyst house Gartner, Inc. has released its newest research highlighting four emerging solution providers that data and analytics leaders should consider as compliments to their existing architectures. The 2021 Cool Vendors in Data for Artificial Intelligence and Machine Learning report features information on startups that offer some disruptive capability or opportunity not common to the marketplace. Gartner analysts Svetlana Sicular, Chirag Dekate, Anthony Mullen, Arun Chandrasekaran, and Afraz Jaffri compiled the materials for this report.
Solutions Review's editors have read the complete report, which is available here, and want to take the opportunity to provide a brief, independent introduction to each of the cool vendors listed. Though Gartner's process for selecting Cool Vendors is somewhat mysterious, we believe our unique view of the space can help you to better understand how these analytics solutions will fit into the marketplace as time goes on.
Astronomer
Astronomer offers orchestration for modern data platforms. The product enables customers to build, run, and manage data pipelines-as-code at an enterprise scale with Apache Airflow. Astronomer lets users quickly develop and iterate pipeline code while the vendor handles configuration, infrastructure, and operations. The company also makes getting started with Airflow simple via flexibility, scale, and enterprise-level capabilities that ensure data orchestration is delivering notable value.
OpenBlender
OpenBlender enables organizations to enrich their datasets with variables from thousands of live-streamed open sources to boost the performance of machine learning. The product lets users find useful variables from both structured and unstructured text data that are transformed into a common numeric format. Customers can pull their data into a Python or R dataframe via the API or download as a CSV.
Pinecone
Pinecone is a fully-managed vector database that enables customers to add semantic search to production applications. The product combines vector search libraries, capabilities like filtering, and distribution infrastructure to provide high-performance reliability. Pinecone solves for key data management use cases like semantic search, deduplication and record matching, detection and classification, unstructured data search, and recommendations and ranking. Pinecone can be deployed and used with a few lines of code.
PredictHQ
PredictHQ offers a technology for improving the smarts of your demand forecasting models. The product lets customers discover what causes their anomalies with a proprietary API. PredictHQ also aggregates and verifies millions of demand causal factors and ranks them by predicted impact so data teams can improve upon the decision-making process. Organizations are using the vendor's solution for demand forecasting model improvement, dynamic pricing optimization, workforce optimization, inventory management, predictive analytics, and data centralization use cases.