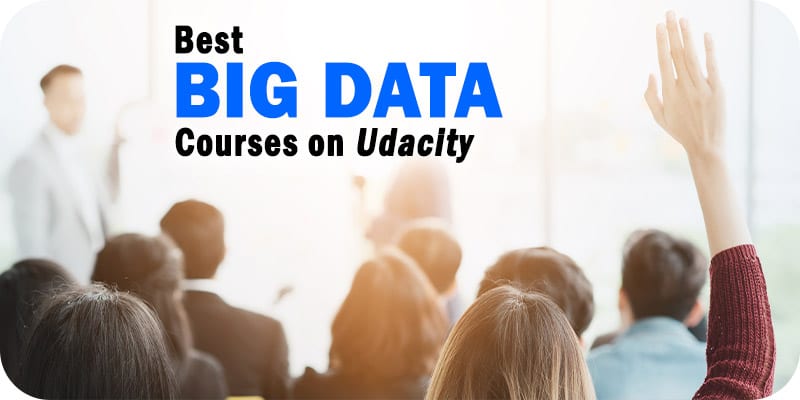 Get 75 percent off part-time big data courses on Udacity right now with the online platform's exclusive offer, available through July 13.
The growing importance of data management best practices and techniques for delivering against big data are becoming paramount in the enterprise. The big data landscape is evolving in real-time, which has organizations scrambling to utilize their data architectures soundly. Coupled with this, Hadoop and the data lake have emerged as technologies no company can ignore, as they complement the data warehouse quite nicely, and in some cases are even replacing it.
With this in mind, the editors at Solutions Review have compiled this list of big data courses on Udemy to consider during the platform's exclusive 75 percent off offer through July 13 using code JULY75. Udacity is perfect for those looking to take multiple courses or acquire skills in multiple different areas, or for those who want the most in-depth experience possible through access to entire course libraries or learning paths. In sum, Udacity is home to more than 160,000 students in more than 190 countries.
OUR TAKE: This module will show you how to build a production-ready data infrastructure. This training will take you 5 months to complete, and intermediate Python and SQL skills are recommended.
Description: Learn to design data models, build data warehouses and data lakes, automate data pipelines, and work with massive datasets. At the end of the program, you'll combine your new skills by completing a capstone project. Students will learn to create relational and NoSQL data models to fit the diverse needs of data consumers, as well as sharpen your data warehousing skills and deepen your understanding of data infrastructure.
GO TO TRAINING
OUR TAKE: This nanodegree program teaches you to build real-time applications to process big data at scale. It will take you roughly two months to complete if you spend 5-10 hours per week.
Description: Learn how to process data in real-time by building fluency in modern data engineering tools, such as Apache Spark, Kafka, Spark Streaming, and Kafka Streaming. You'll start by understanding the components of data streaming systems. You'll then build a real-time analytics application. Students will also compile data and run analytics, as well as draw insights from reports generated by the streaming console.
GO TO TRAINING
OUR TAKE: Learn how to plan, design and implement enterprise data structure solutions and create blueprints. This nanodegree program takes 4 months to finish.
Description: In this program, you'll plan, design and implement enterprise data infrastructure solutions and create the blueprints for an organization's data management system. You'll create a relational database with PostGreSQL, design an Online Analytical Processing (OLAP) data model to build a cloud-based data warehouse, and design scalable data lake architecture that meets the needs of Big Data. Finally, you'll learn how to apply the principles of data governance to an organization's data management system.
GO TO TRAINING
OUR TAKE: Intro to Relational Databases teaches students SQL, DB-API and more. The free, intermediate training takes approximately 4 weeks to complete.
Platform: Udacity
Description: This course is a quick, fun introduction to using a relational database from your code, using examples in Python. You'll learn the basics of SQL (the Structured Query Language) and database design, as well as the Python API for connecting Python code to a database. You'll also learn a bit about protecting your database-backed web apps from common security problems.
More "Top-Rated" Udacity paths: Database Systems Concepts & Design
GO TO TRAINING
Solutions Review participates in affiliate programs. We may make a small commission from products purchased through this resource.

Latest posts by Timothy King
(see all)