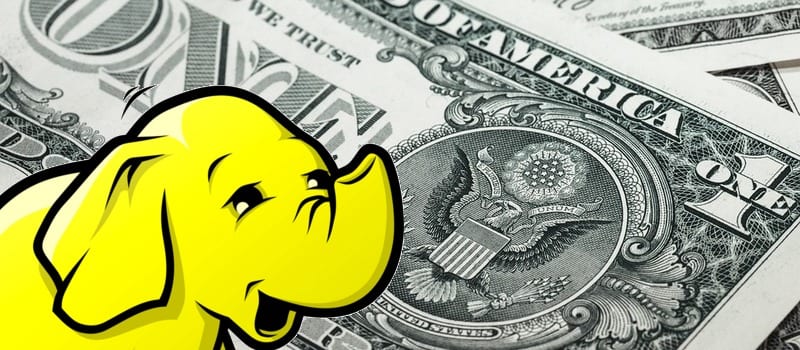 According to Forrester's Brian Hopkins, businesses will spend $800 million on Hadoop software and services in 2017. Market demand is being driven by increased demand for deployment on top of Big Data and BI tools for analyzing expansive data volumes. Impressive adoption has seen tools vendors capitalize greatly, with the prime example being recent whispers that Cloudera has set its sights on an IPO.
Even with all the moving and shaking currently taking place in the marketplace, Hopkins warns that trouble may soon be on the horizon. He explains: "The major force exerting pressure on Hadoop is in the cloud." Citing an additional Forrester report, he adds: "As more firms get tired of Hadoop's on-premises complexity and shift to the public cloud, they will look to shift their Hadoop stacks there. This means that the Hadoop vendors will start to see their revenue shift from on-premises to the cloud."
It's the opinion of Forrester that Hadoop will be seen as a branding label as opposed to a product that organizations deploy. Additionally, Hadoop deployments will struggle with increased complexities associated with artificial intelligence and deep learning. To this end, the experts seem to be in agreement that Hadoop has a growth shelf life of 2 to 3 more years before leveling off. Hopkins concludes: "Ultimately [Hadoop] will take its place alongside data warehouses and mainframes. The pace of digital change in the age of the customer is simply too fast for any one technology to keep up for long."
Hadoop as we know it today began as an experiment in distributed computing for Yahoo's internet search, but has since evolved into the open source Big Data framework of choice in some of the world's largest organizations, driving billions in enterprise spending. It has been one of the major engines for the digital transformation of business in its decade of use. Now a mature technology about to hit its peak, the questions about how long it can dominate the market are starting to trickle down.
Want to learn more? Check out this video introduction to Apache Hadoop by the Founder and Senior Architect at Hortonworks, Owen O'Malley.