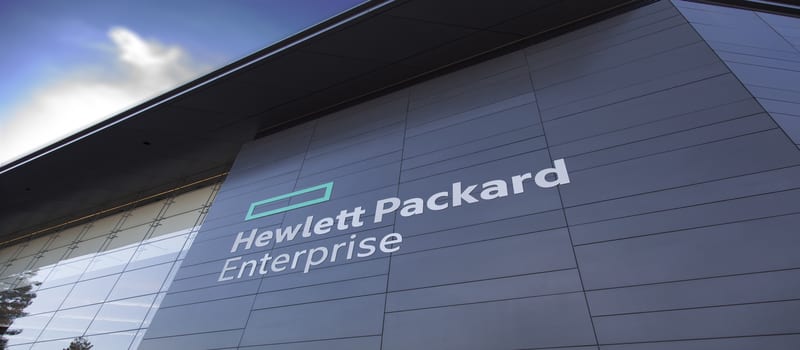 Hewlett Packard Enterprise recently announced that it has signed a definitive agreement to acquire SGI, a provider of high-performance compute, Data Analytics, and Data Management solutions. HPE will acquire SGI for $275 million in cash, or approximately $7.75 per share. SGI products are used for Big Data Analytics in scientific, technical, business, and government sectors to assist organizations in data-intensive computing. SGI has recorded $533 million in revenue in fiscal 2016 and employees more than 1,100.
HPE's Executive Vice President and General Manager Antonio Neri speaks to his company's reasoning for the acquisition: "SGI's innovative technologies and services, including its best-in-class big data analytics and high-performance computing solutions, complement HPE's proven data center solutions designed to create business insight and accelerate time to value for customers."
SGI's highly complementary product portfolio, including its in-memory analytics tool, will greatly extend HPE's current position in the high-performance computing sector. Combined, HPE and SGI's broad range of capabilities will support private and public sector customers seeking large-scale supercomputer installations, including governmental agencies and enterprise companies looking to leverage high-performance computing for business insights and a competitive edge. Demand in the high-performance computing market also continues to soar. In a recent IDC report, the sector is expected to grow at an estimated CAGR of 6-8 percent over the next three years.
In a statement, SGI's President and CEO Jorge Titinger spoke to the merger: "Our HPC and high-performance data technologies and analytic capabilities, based on a 30+ year legacy of innovation, complement HPE's industry-leading enterprise solutions. This combination addresses today's complex business problems that require applying data analytics and tools to securely process vast amounts of data. The computing power that our solutions deliver can interpret this data to give customers quicker and more actionable insights. Together, HPE and SGI will offer one of the most comprehensive suites of solutions in the industry, which can be brought to market more effectively through HPE's global reach."
Overall, HPE expects the acquisition to be neutral to earnings in the first full year following close and accretive thereafter. The acquisition is expected to close in HPE's fiscal Q1 of 2017.
Click here to read the official press release.