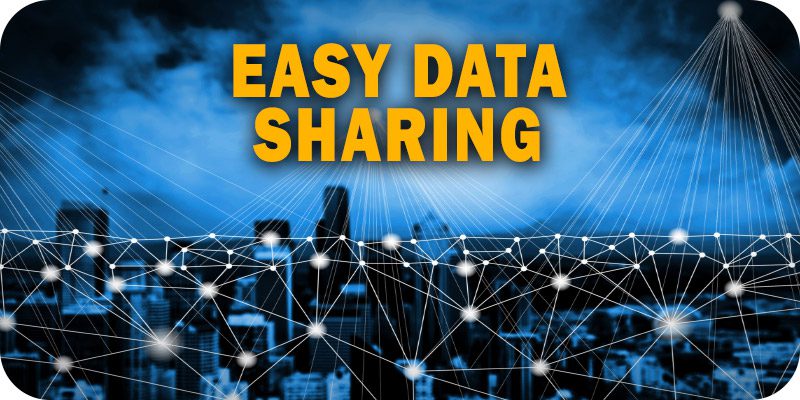 Solutions Review's Expert Insights Series is a collection of contributed articles written by industry experts in enterprise software categories. In this feature, Privacera co-founder and CEO Balaji Ganesan offers three main paths to gain secure and easy data sharing in your organization.
Every day, companies around the world are being encouraged to be more data-driven in order to build new or better experiences, make smarter decisions based on business insights, or disrupt the status quo. Companies slow to utilize data to its advantage are instantly at a disadvantage – and it's often difficult to course correct.
The shift towards a data-driven organization starts with a scalable and comprehensive data security and governance strategy, and there are a few critical questions to be answered.
First, how do you get to be data-driven, know what data you have, and be able to access it at your fingertips? Second, how thorough and how frequently are you analyzing it and using it to inform or protect information? The answers to these questions are what is pushing modern analytics and effective data sharing to its edge. The massive amounts of data moving internally and externally require an organization to have instant access and insights. In other terms, data needs to be available right off the assembly line. This is akin to being able to perform data analytics at the precise moment a customer has items in a digital shopping cart.
Making fast, informed decisions requires scalable and consistent security and governance controls that enable seamless, transparent, confident analytics, data use, and data-sharing across all of your data estates including both internal and external boundaries.
So, how do you accomplish this effectively and at scale in a way that doesn't slow you down from a business insights perspective?
Below are three ways to make data sharing easier and more secure:
WaysEasy Data Sharing
Rapid, High-Quality Data Access Decreases Time-to-Insight
The biggest cost to an enterprise in this regard is time. Decisions to share data or not to share data constantly drag on. Part of the problem is that at some level, the people who are given the responsibility to make these decisions are not knowledgeable about what the data is and what insights can be gained because it is not clearly marked.
According to Gartner, "Data and analytics leaders who share data externally generate three times more measurable economic benefit than those who do not…and are 1.7 times more effective at showing demonstrable, verifiable value to D&A stakeholders."
Data sharing helps to break down silos to solve business challenges and meet more significant enterprise goals. Crucial to overall success, especially as hybrid and remote work environments become more popular, data needs to be easily accessible, no matter where you are accessing it.
Enterprises can leverage shared data to understand customers better and improve their experiences while keeping pace with evolving business needs. Governed data sharing also reduces operational costs by enabling organizations to leverage their current cloud systems and investments without setting up new data streams or ingestion channels to collaborate or share data securely.
With governed data sharing, data consumers within an organization can request data according to defined access policies. Data owners can then rapidly grant access in an automated and consistent fashion, accelerating the analysis of trusted data for faster analytics and high value business insights.
Unified Data Visibility & Compliance Puts Everything in One Place
What good is all this data if you have to go hunting all over the place to access it?
A single, integrated, governed cloud data platform increases visibility, making it easier to discover, track sensitive data and understand user activity and usage of all data sources with its diverse data formats across an enterprise. With a centralized data security and governance strategy, organizations can implement complex compliance requirements as well as safeguard against access and privacy violations. Organizations can apply consistent data policies in line with regulations such as GDPR, CCPA, LGPD, HIPAA, and more which allows for data distributed across multiple cloud databases, analytics platforms, reporting systems, and geographies.
Further, automated compliance workflows accelerate the transformation of sensitive data into actionable business insights. Manual, error-prone processes are replaced with automation, streamlining the security and governance protocols.
Scalability for the Future of Cloud
Unified data access policies and enforcement, coupled with automated workflows, ensure enterprises are ever-ready for the continued influx of more data, data types, users, and connected cloud services. For a successful analytics and data-sharing model to work, data needs to be accessible in the cloud. Many enterprises still keep their data on-premises. Data access governance solutions can provide an easy, scalable process to migrate data from on-prem to the cloud. The migration enables data sharing while maintaining control and security of that data. In the cloud, data is more accessible, centrally controlled, secure, and compliant with stringent regulations. Really, it's all about scaling for the petabyte future and enabling modern analytics for all users – from data engineers, data scientists to business analysts.
Are your manual processes going to scale? Or are you going to simply drag the efficiency of the organization down with your manual processes?
A cloud-based security and data governance platform will automatically apply centralized data access policies to any data domain created or data sharing inside the domain. This platform will also automatically create data access policies based on data owners' data sharing or granting access actions to individual users. This process alleviates IT teams from manually managing hundreds of access requests from data consumers while still maintaining holistic visibility of data and its usage.
Final Thoughts
The time to make changes is now.
Cloud-based data sharing and modern data analytics simplify the process by distributing data ownership and logically grouping functional data sets into domains across the enterprise. Assigned data owners oversee each domain, so each aspect of the data governance framework is aligned with data owners, who work most closely with the data and understand it best.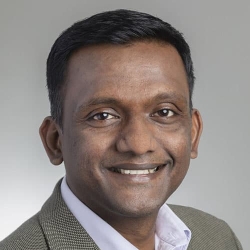 Latest posts by Balaji Ganesan
(see all)