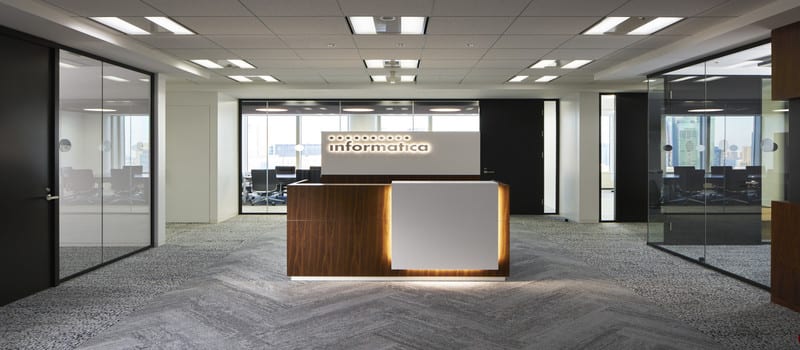 This week Informatica announced five new cloud offerings at an hourly price, as well as an annual subscription available via Amazon Web Services Marketplace. These solutions were developed to assist enterprise organizations of all sizes quickly and cost-effectively jumpstart Data Management deployments on AWS, proving them with the tools they need to benefit from rapid innovation, agility, and cloud economies. Customers can now take advantage of Informatica's world-class technology for connecting and integrating data at scale, as well as the cost-effective, scalable and secure AWS Cloud, all within a pay-as-you-go model with no need for upfront commitments or capacity planning.
Informatica's Senior Vice President and General Manager of Cloud Operations Ronen Schwartz explains: "Agility, speed-to-market and flexibility are key to successful adoption of the cloud. In addition, the need to support hybrid infrastructures is increasing. To meet customer needs, Informatica is optimizing our portfolio to provide solutions that feature pre-built interoperability with AWS for every use case along their cloud journey, including lift and shift, hybrid cloud and on-premise integration, cloud data warehousing and large scale analytics."
The new offerings come pre-built for quick time-to-value for users looking to fast-track cloud Data Management initiatives. For example, customers can quickly kick start a new Amazon Redshift data warehouse project and use Informatica Cloud Connector for Amazon Redshift to load it with meaningful connected data from cloud sources such as Salesforce.com or on-premises sources such as relational databases in hours, not months.
As a result, the cloud offerings inside the AWS Marketplace also help customers rapidly innovate with additional key data services such as Amazon Simple Storage Services (Amazon S3), Amazon Relational Database Service (Amazon RDS), Amazon DynamoDB and Amazon Aurora. Informatica Cloud can help customers quickly harness these as data sources for Amazon Redshift or manage them as part of other important hybrid environment, such as data migration from on-premises databases to Amazon Aurora or Amazon RDS, loading Internet of Things (IoT) data to Amazon S3 for staging or storage and loading of unstructured data, such as log files, to Amazon DynamoDB.
Informatica's new offerings  include a 15-day free trial and provides a swift on-ramp for deploying and managing enterprise Data Management tools spanning AWS, SaaS applications and on-premise platforms. Informatica solutions for AWS address customer needs ranging from SaaS Application Integration, to optimization of data warehouses, to Big Data analytics all the way through ensuring reliable data about customers, products, suppliers, and locations.
Read the full press announcement.