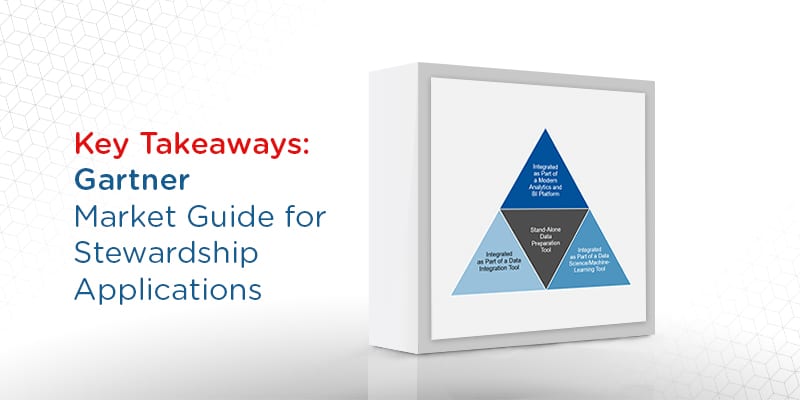 Analyst house Gartner, Inc. recently released its new Market Guide for Information Stewardship Applications. The researcher's Market Guide series is meant to cover new and emerging markets where software products and organizational requirements are in limbo. Gartner's Market Guides can be a great resource for understanding how a fledgling space may line up with current and future technology needs.
According to Gartner, "With the focus on early, more chaotic markets, a Market Guide does not rate or position vendors within the market, but rather more commonly outlines attributes of representative vendors that are providing offerings in the market to give further insight into the market itself."
Though Gartner's Market Guide is not provider-centric, and instead, aims to provide a more overarching view of the software space, the research house does mention the vendors to watch as things take shape. Many of the solution providers included are major players in vertical markets likedata analytics and data integration.
Gartner highlights the following providers in data preparation: Alation, ALEX Solutions, BackOffice Associates, Collibra, DATUM, Global IDs, IBM, Infogix, Informatica, Prodago, SAP, and Simplity. At Solutions Review, we read the report, available here, and pulled out the key takeaways.
Information stewardship applications are business user-centric tools used by those in an information steward role. For the most part, Gartner adds, "these developing solutions represent a combination of a number of disparate, previously IT-centric tools that are already on the market. They are, however, organized and presented in such a way that information stewards can support the work of information policy enforcement — as part of their normal, business-centric day-to-day work — in a range of use cases."
Enterprise information governance is a sore subject, and remains so inconsistent in the majority of settings that no broader solutions market has developed around it. However, as Gartner notes, policy enforcement in the space is conforming to a new market across a wide spectrum of use cases. Additionally, these stewardship applications do not yet support the users' role and tasks. There's also the fact that horizontal software spaces are being formed around data quality and metadata management to meet new regulatory requirements like GDPR.
Gartner recommends that data and analytics leaders use their own information strategies to identify where stewardship technologies can be applied to help initiate better outcomes. It's also important that they match internal needs for these solutions against projects they are already running with vendor tools specific to this market. Proofs of concept can be helpful as well in order to establish whether a provider's support structure will suit specific use cases.