Key Takeaways: The 2021 Gartner Market Guide for Graph Database Management Solutions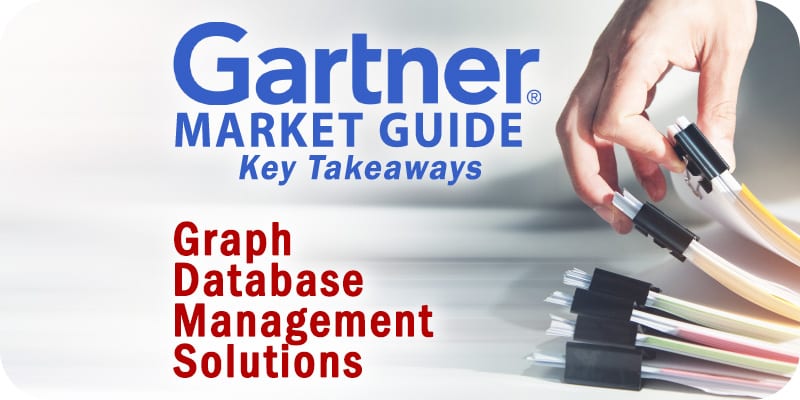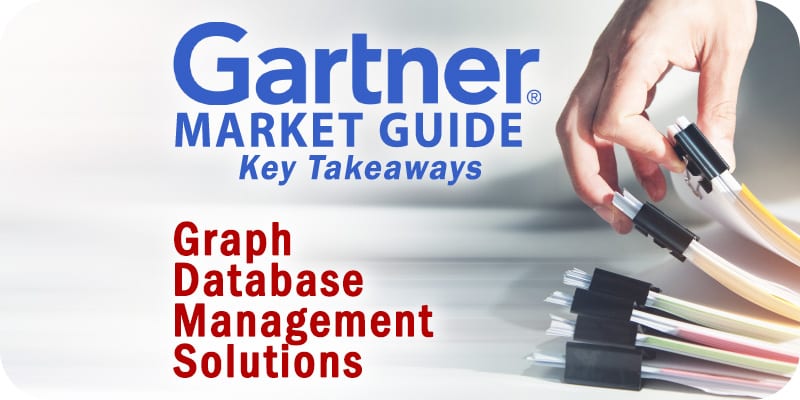 Gartner recently released its 2021 Market Guide for Graph Database Management Solutions, meant to cover emerging markets currently in limbo.
Analyst house Gartner, Inc. recently released its new Market Guide for Graph Database Management Solutions. The researcher's Market Guide series is meant to cover new and emerging markets where software products and organizational requirements are in limbo. Gartner's Market Guides can be a great resource for understanding how a fledgling space may line up with current and future technology needs.
According to Gartner, "Graph database management solutions (DBMSs) are growing in awareness and popularity as they and their associated tools become more mature. However, it is often difficult for data and analytics professionals to distinguish between different implementation models, and to fit them to their use case." The researcher also adds that vendors in this space are expanding their stacks to become platform plays for enterprise knowledge graphs or graphs for AI with increasingly common ecosystems of tools and products.
In the same way, new and existing vendors are coming to market with managed as-a-service offerings that are helping to lower barriers to entry or organizations without graph expertise. Though data management and analytics leaders should take the time to develop graph use cases before evaluating prospective vendors, Gartner recommends deploying managed services where available to minimize overhead. The firm also belives that graph technologies will be used in more than 80 percent of data and analytics innovations by 2025.
Gartner highlights the following providers in graph database management solutions: AWS (Amazon Neptune), Cambridge Semantics, DataStax, Dgraph, Franz, MarkLogic, Microsoft, Neo4j, Ontotext, OpenLink Software, Oracle, Redis Labs, SAP, Stardog, TIBCO Software and TigerGraph. At Solutions Review, we read the report, available here, and pulled out the key takeaways.
Gartner defines the graph database management solutions market as providing support for "graph data models, in native and virtual formats, including data loading, conversion, consistency and security, with the ability to scale up and scale out." Graph DBMS use cases can be classified as operational or analytics, and are increasingly involving both. Top solution providers in this space have accordingly provided these two types of platform offerings. Use cases foe each type of graph often overlap.
Growth in this market can be attributed to six key factors, including the move by application developers, adoption by data architects, high-order exploration by data science professionals, the struggles of database designers and specialists, and business owners requiring purpose-built tools for graph-based technology. Gartner adds "Increasingly, the reuse of existing data is being considered as migration tools for data from relational sources, object stores or even rival graph vendors are becoming common."