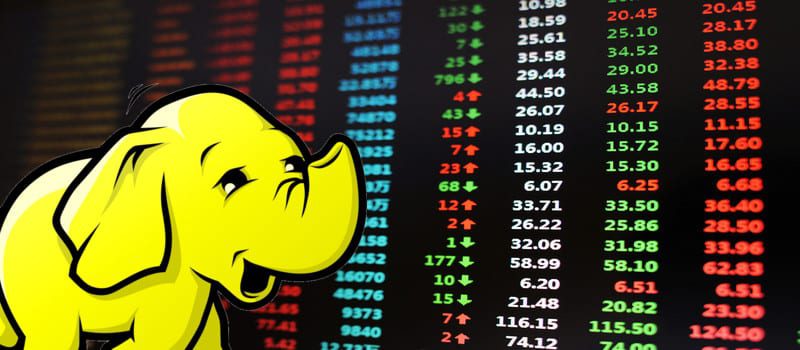 The Hadoop Big Data Analytics market is set to be worth more than $40 billion USD by the year 2021, according to a new study by research firm MarketsandMarkets. The report, entitled "Hadoop Big Data Analytics Market by Component, Application, Vertical, and Region – Global Forecast to 2021" describes that this sector is expected to grow at a CAGR of 43.4 percent in the years ahead.
The rapid adoption of Hadoop across the enterprise has created a shockwave that's put many Big Data and analytics professionals on their heels. As a result of the maturation of Big Data technologies like our favorite yellow elephant, a large majority of the IT vendors in this vertical have released Hadoop capabilities on top of their existing software solutions to meet growing demand. The further our data collection spans, the faster Hadoop will become not just a technology that benefits only the biggest data collectors, but the entirety of the enterprise.
According to MarketsandMarkets, market growth will be driven primarily by increased demand for Hadoop deployment on top of Big Data and and Business Intelligence tools for analyzing rapidly expansive data volumes. In addition, data collected as a result of Internet of Things devices is expected to increase as more compatible products come to market. Among the components explored in this report, the solution segment is projected to lead the way during the forecast period.
Increasing demand for cost-effective and highly scalable solutions provided by Hadoop to handle extremely large data sets on distributed computing environment is fueling the growth of the solution segment of the Hadoop Big Data Analytics Market. The performance monitoring software solution sub segment of the component segment of the Hadoop Big Data Analytics Market is projected to grow at the highest CAGR during the forecast period due to increasing demand for Data Management on distributed computing platforms.