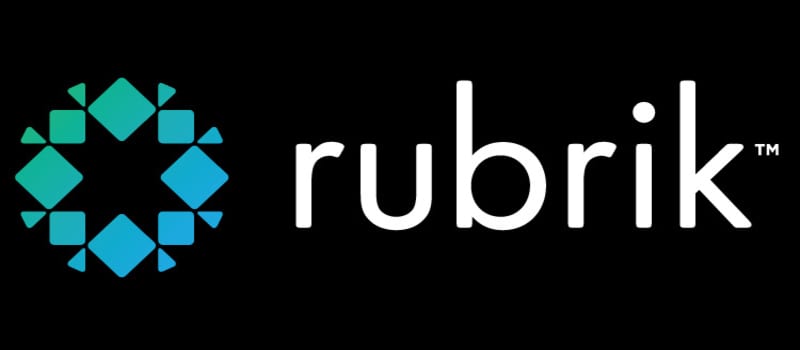 This week, converged Data Management solution provider Rubrik made two major announcements. The first is that the company has secured a whopping $61 million in Series C funding led by Khosla Ventures with heavy participation from existing investors. Additionally, Rubrik also unveiled the world's first Cloud Data Management platform designed to protect, manage, and secure data everywhere for hybrid cloud enterprise companies. Rubrik's new round of investment funding bring the company's total financing to more than $112 million since being founded in January 2014, according to CrunchBase.
The added cashflow will enable the vendor to rapidly scale sales, marketing, support, and engineering to bring Cloud Data Management to companies around the globe. CEO Bipul Sinha explains: "With organizations increasingly looking to leverage public cloud, Rubrik delivers the killer application to democratize public cloud for enterprises with an easy button to protect, manage, and secure data everywhere. Our Firefly release will further accelerate cloud adoption in enterprises, and cement cloud data management as an industry standard practice."
Rubrik's revenue has doubled in every quarter since releasing their first product, adding enterprise customers across all major verticals, including many in the Fortune 500. The provider has also established a global presence, expanding to international offices and hiring leadership teams in EMEA and APJ while touting an impressive partner portfolio which includes 150 resellers and distributors. Rubrik has been recognized as an Emerging Vendor by CRN and Cool Vendor by technology research firm Gartner, Inc.
The company's new Cloud Data Management Platform, Rubrik Firefly enables the enterprise to leverage public cloud services to deliver data protection, search and analytics, archiving and compliance, and copy Data Management capabilities across workloads. Firefly provides mission-critical Data Management functions in a single software fabric spanning clouds. Notable features include:
Instant access: Delivering instant application recovery and predictive global search by unifying data locked within disparate application silos into one indexed namespace.
Automated orchestration: Nearly eliminates daily operational management by enabling a single policy engine to orchestrate service level agreements across the entire data lifecycle.
Security and compliance: Rubrik secures data whether in-flight or at rest throughout the lifecycle, regardless of location, delivering granular user provisioning and data permissions across all Cloud Data Management workflows.
Additional capabilities: physical Microsoft SQL servers, physical Linux servers, and remove and branch offices.
Rubrik CTO Arvind Nithrakashyap concludes: "The Firefly release demonstrates the breadth and depth of our vision to deliver complete data management, across platforms and application types. Rubrik allows enterprises to manage all their data with groundbreaking simplicity and velocity while blending in public cloud to drive business innovation."
Learn more about Rubrik Firefly.