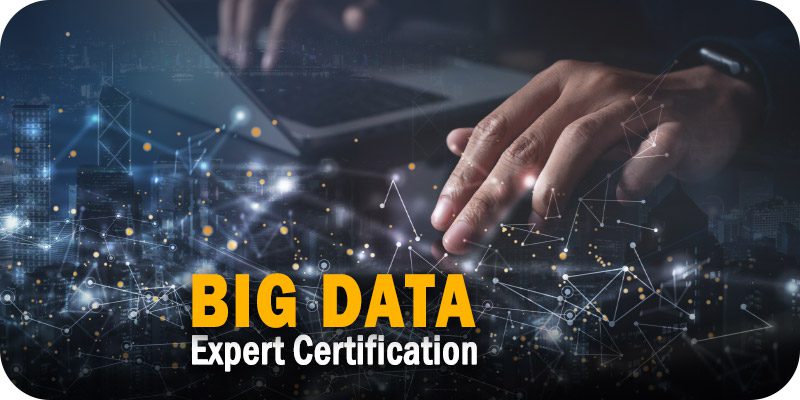 Data management skills are some of the most in demand in the IT world today. This short resource offers our top picks if you're looking to earn your first big data expert certification this year.
There's no doubt that data management skills are some of the most sought-after in the IT landscape. With the proliferation of big (and fast) data in enterprise settings, it's no doubt that top firms are seeking their employees to acquire big data expert certification to upskill them amidst a competitive job market.
As data volumes and complexity continue to grow, new techniques, technologies, and theories are continually being developed to wrangle data. This further highlights the need for big data expert certification as we begin a new year.
That's why it's in this spirit that Solutions Review editors decided to compile this short list of popular and top-rated big data expert certification options to consider. If your goal is to acquire one or more big data expert certifications this year, please review our top picks below. And even after you've succeeded in taking your first big data expert certification, we'd love to help you evaluate prospective data management platform vendors.
Note: Courses listed below come recommended by our editors and may be affiliate partners of Solutions Review. As such, Solutions Review may receive a small commission from products purchased through this resource.
Secure Your First Big Data Expert Certification
OUR TAKE: This  Arizona State University MasterTrack training module provides certification on data mining techniques, data analytics, data visualization, and statistical machine learning.
Platform: Coursera
Description: You'll learn to apply mathematical theory and decision-making techniques that are vital to big data analysis, classification, clustering, and association rule mining through real-world projects designed by faculty from Arizona State University. By committing to online study for 6-9 months, you can earn the Big Data MasterTrack Certificate that will be a pathway to the online Master of Computer Science degree at Arizona State University.
GO TO TRAINING
OUR TAKE: Learn how to plan, design and implement enterprise data structure solutions and create blueprints. This nanodegree program takes 4 months to finish.
Platform: Udacity
Description: In this program, you'll plan, design and implement enterprise data infrastructure solutions and create the blueprints for an organization's data management system. You'll create a relational database with PostGreSQL, design an Online Analytical Processing (OLAP) data model to build a cloud-based data warehouse, and design scalable data lake architecture that meets the needs of big data. Finally, you'll learn how to apply the principles of data governance to an organization's data management system.
GO TO TRAINING
OUR TAKE: This module will show you how to build a production-ready data infrastructure. This training will take you 5 months to complete, and intermediate Python and SQL skills are recommended.
Platform: Udacity
Description: Learn to design data models, build data warehouses and data lakes, automate data pipelines, and work with massive datasets. At the end of the program, you'll combine your new skills by completing a capstone project. Students will learn to create relational and NoSQL data models to fit the diverse needs of data consumers, as well as sharpen your data warehousing skills and deepen your understanding of data infrastructure.
GO TO TRAINING
OUR TAKE: This Udacity Nanodegree will help you learn big data's core language for big data analysis, SQL. Students should come prepared with a basic understanding of data types and plan to spend 2 months on this  training.
Platform: Udacity
Description: Perform analysis on data stored in relational and non-relational database systems to power strategic decision-making. Learn to determine, create, and execute SQL and NoSQL queries that manipulate and dissect large-scale datasets. Begin by leveraging the power of SQL commands, functions, and data cleaning methodologies to join, aggregate, and clean tables, as well as complete performance tune analysis to provide strategic business recommendations.
GO TO TRAINING

Latest posts by Timothy King
(see all)