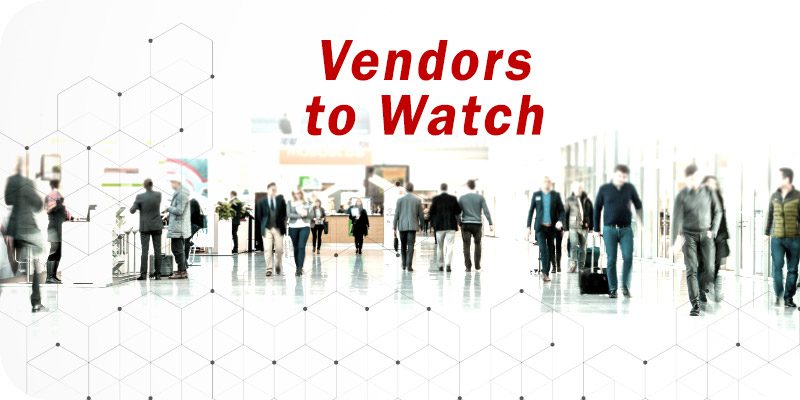 Solutions Review's Data Observability Vendors to Watch is an annual listing of solution providers we believe are worth monitoring. Companies are commonly included if they demonstrate a product roadmap aligning with our meta-analysis of the marketplace. Other criteria include recent and significant funding, talent acquisition, a disruptive or innovative new technology or product, or inclusion in a major analyst publication.
Data observability is a DataOps process that helps data teams ensure high data quality, giving them the transparency to identify issues and the control to resolve them at the point of occurrence rather than further downstream when damage is irreversible. Observability tools and procedures enable data experts to detect, resolve and prevent data anomalies. From a broader IT context, observability is a company's ability to understand and manage the performance of all of its systems, servers and applications.
These data observability Vendors to Watch have met at least two of our five points of inclusion and represent to some degree the evolution of the marketplace. It's in that spirit we turn our attention to the immediate future. Providers are listed in alphabetical order. Provider names and logos are linked so you can learn more.
Acceldata offers what it calls a "multidimensional" data observability platform for complex environments. The tool predicts and helps fix operational issues before they impact business outcomes and correlates events across data, compute, and pipeline layers. Acceldata offers three product lines, including Acceldata Pulse (Compute Performance Monitoring), Torch (Data Reliability), and Flow (Data Pipeline Observability). This solution is best suited for data engineers, data scientists, and data architects.
Databand (acquired by IBM) enables users to detect and resolve data issues via a proactive platform that catches bad data before impact. Customers can pinpoint unknown data incidents, reduce the mean time to detection, and improve mean time to resolution with incident alerts and routing. Databand works in four steps, including metadata collection, profile behavior, data incident alert and detection, and automated resolution. The solution also includes an open-source library with a variety of data tools.
Kensu's data observability solution allows data teams to reduce risks and costs related to data incidents. It also helps them scale up value creation from their data. Its disruptive approach goes beyond simply scanning data files and collecting application logs here and there: it monitors data at the source, where and when the applications are using it. Data teams are always in control, troubleshooting data issues faster and preventing them from propagating.
Mezmo is an observability platform to manage and take action on your data. Mezmo is the sole logging provider for IBM Cloud, where they've partnered to drive innovation in observability. The company has been recognized as one of Forbes' Cloud 100 Rising Stars, Gartner's Top 25 Enterprise Software Startups to Watch, CRN's 10 Hottest Cloud Startups, and Fortune's Best Small and Medium Workplaces.
Soda offers open-source tools and a data observability platform to help teams build data products. The solution automatically monitors and manages data health through anomaly detection and dashboards. Soda lets you use a common language to check and manage data quality across all data sources, including ingestion and consumption. Users can also track data quality agreements made between domain teams to ensure that data is fit-to-purpose.
Telmai (Telm.ai) offers a data observability platform that monitors data in motion for anomalies. The product touts no-code onboarding so users can connect to data sources and specify alerting channels. Telmai automatically learns from data and initiates an alert when there are unexpected drifts. Supported data metrics include row counts, schema changes, completeness of column values, and outliers in values.

Latest posts by Timothy King
(see all)