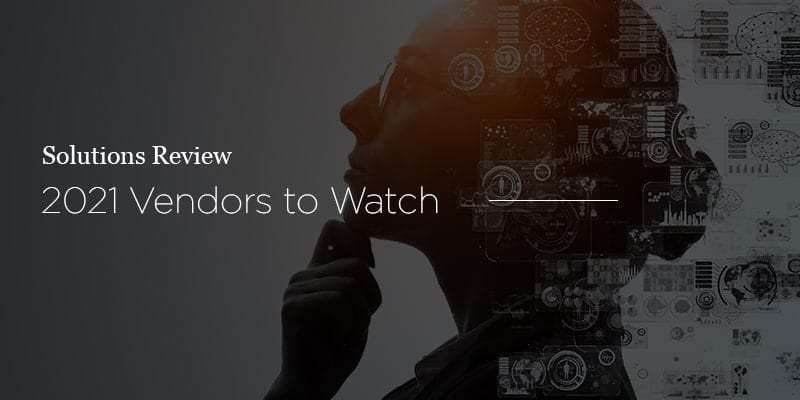 Solutions Review's Data Catalog Vendors to Watch is an annual listing of solution providers we believe are worth monitoring. Companies are commonly included if they demonstrate a product roadmap aligning with our meta-analysis of the marketplace. Other criteria include recent and significant funding, talent acquisition, a disruptive or innovative new technology or product, or inclusion in a major analyst publication.
Data catalogs are becoming increasingly popular for a number of common data management initiatives, including improving data quality and regulatory compliance. The technology is also being used to ensure better self-service BI governance. Data catalogs act as a kind of end-user index for searching data sources and definitions that have been compiled through data discovery, with automated machine learning that tags or scans data.
These data catalog Vendors to Watch have met at least two of our five points of inclusion and represent to some degree the evolution of the marketplace. It's in that spirit we turn our attention to the immediate future. Providers are listed in alphabetical order. Provider names and logos are linked so you can learn more.
Aginity offers an active analytics catalog that lets users and organizations write, save and organize their analytic code. When saving code to a catalog, developers can put a title, description and other metadata around their code so it's easy to understand the intent and context of what the code is trying to do. All of the analytic code can then be shared with others by providing either view or edit access. Every object saves in the catalog is an object that can be referenced in the code editor for execution with simple syntax.
Alation offers a platform for a broad range of data intelligence solutions including data search and discovery, data governance, data stewardship, analytics, and digital transformation. The product features a Behavioral Analysis Engine, inbuilt collaboration capabilities, and open interfaces. Alation also profiles data and monitors usage to ensure that users have accurate insight into data accuracy. The platform provides insight into how users are creating and sharing information from raw data as well.
Alex Solutions is a technology agnostic unified enterprise data catalog. It features a business glossary that enables users to define and maintain key business terms and link them to physical data assets, processes, and outputs. Policy-driven data quality combines data lineage with data profiling and machine learning-based intelligent tagging. Alex also offers intelligent tagging that helps users add business context to physical data assets. Deployment and integration are simple, and the product's user interface is friendly to business users.
The Collibra Platform is made up of five distinct solutions. Headlined by an enterprise data catalog called Collibra Catalog, the platform also includes Collibra Governance, Collibra Privacy & Risk, Collibra Lineage, and now Collibra Data Intelligence Cloud. Collibra documents an organization's technical metadata and how it is used. It describes the structure of a piece of data, its relationship to other data, and its origin, format, and use. The solution serves as a searchable repository for users who need to understand how and where data is stored and how it can be used.
data.world offers a cloud-native enterprise data catalog that provides complete context so users can understand their data, regardless of where it resides. This includes metadata, dashboards, analysis, code, docs, project management, and social media collaboration capabilities. The product automatically builds a connected web of data and insights so users can explore relationships as well, and provides recommendations on related assets to improve analysis. data.world is unique due to its continuous release cycle.
erwin offers a unified software platform for combining data governance, enterprise architecture, business process, and data modeling. The product is delivered as a managed service that allows users to discover and harvest data, as well as structure and deploy data sources by connecting physical metadata to specific business terms and definitions. erwin imports metadata from data integration tools, as well as cloud-based platforms, and can evaluate complex lineages across systems and use cases.
Infogix offers a suite of integrated data governance capabilities that include business glossaries, data cataloging, data lineage, and metadata management. The tool also provides customizable dashboards and zero-code workflows that adapt as each organizational data capability matures. Reference customers use Infogix for data governance and for risk, compliance and data value management. The product is also flexible and easy to use, and supports smaller data analysis jobs as well.

Latest posts by Timothy King
(see all)