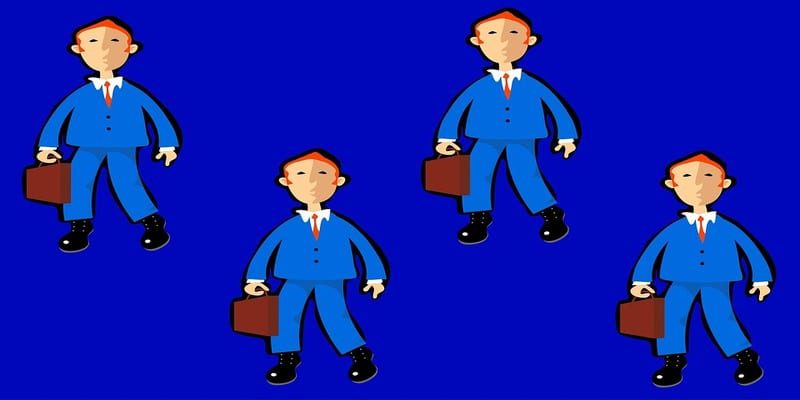 The chief executive officer (CEO) is the highest-ranked executive in a company. The CEO has many responsibilities, ranging from setting strategy and direction to configuring the company's culture, values and behavior. The chief executive is also responsible for building an executive leadership team and allocating funds to match the company's goals and priorities. Some CEOs have even more on their plate, especially those at the head of startups. Oftentimes they are responsible for more than just the traditional duties, and can include anything from brewing coffee to marketing their product.
Solutions Review has compiled this list of the 10 coolest big data management CEOs based on a number of factors, including the company's market share, growth trajectory and the impact each individual has had on its presence in what is becoming one of the most competitive global software markets. Some of the top big data management CEOs have been with their respective companies since day one while others are serial entrepreneurs. One thing that stands out is the diversity of skills that these chief executives bring to the table, each with a unique perspective that allows their company to thrive.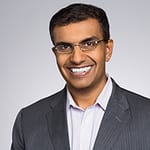 Anil Chakravarthy became chief executive officer of Informatica in January 2016. Previously, Anil was the executive vice president and chief product officer responsible for product development, product management and product marketing. Prior to Informatica, for nearly a decade, Anil held leadership roles at Symantec Corporation. Chakravarthy began his career at McKinsey & Company, where he rose to become the co-leader of the E-Business Practice in the Business Technology Office. Anil received a Bachelor of Technology in Computer Science and Engineering from the Institute of Technology, Varanasi, India. Additionally, Chakravarthy received his Master of Science and Ph.D. from the Massachusetts Institute of Technology.
Before co-founding Qubole, Ashish ran Facebook's Data Infrastructure team; under his leadership the team built one of the largest data processing and analytics platforms in the world. This platform achieved not just the bold aim of making data accessible to analysts, engineers and data scientists, but drove the "big data" revolution. In the process of scaling Facebook's Big Data infrastructure, he helped drive the creation of a host of tools, technologies and templates that are used industry wide today.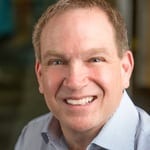 Bob is the chief executive officer at Snowflake. He has over 20 years of management and leadership experience. Most recently, Bob was president of Microsoft's $16 billion Server and Tools Business, responsible for products such as Windows Server, SQL Server, System Center and Windows Azure. He also led several business groups at Microsoft including Developer Tools, Servers, Office, and Online Services. Following Microsoft, Bob was EVP of Software and Solutions at Juniper Networks. Bob holds a bachelor's degree in computer and communication science from the University of Michigan.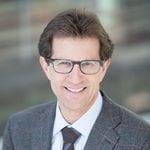 Calling upon his extensive executive experience at Oracle and Veritas, Gary Bloom leads MarkLogic as the preeminent NoSQL database for the enterprise. As a highly respected thought leader, Gary influences organizations across industries to reimagine how data can be used to drive competitive advantage and change the future of business and application development. Likewise, as CEO of MarkLogic, he is spearheading solutions to solve the global challenge of aggregating and managing data from disparate sources and transforming it into valuable information. Gary earned a Bachelors in Computer Science from California Polytechnic State University San Luis Obispo.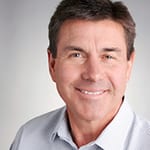 John founded MapR in 2009 and serves as CEO and Chairman of the Board. Prior to founding MapR, John held executive positions in a number of enterprise software companies with a focus on data, storage and business intelligence at both private and public companies including: CEO of Calista Technologies (now Microsoft), CEO of Rainfinity (now EMC), SVP of Products and Marketing at Brio Technologies (BRYO) and General Manager at Compuware (CPWR).
Nikita Shamgunov is a co-founder and the chief executive officer at MemSQL. Previously, he served as CTO for the company. Prior to co-founding the company, Nikita worked on core infrastructure systems at Facebook. He served as a senior database engineer at Microsoft SQL Server for more than half a decade. Nikita holds a bachelor's, master's and doctorate in computer science, has been awarded several patents and was a world medalist in ACM programming contests.
Rob Mee is the CEO of Pivotal and has served on its Board of Directors since August 2015. Prior to that, Rob led the Pivotal Labs Division at Dell EMC from 2012 to April 2013, and he was Senior Vice President of Products and Research and Development from April 2013 to August 2015. Rob was part of Pivotal's founding team in April 2013, alongside Paul Maritz, Bill Cook and Scott Yara. In 1989, Rob co-founded Pivotal Labs, a technology company based in San Francisco focused on Agile software development. Over the years, Pivotal Labs has been credited for shaping the software development cultures of Silicon Valley's most influential and valuable companies. Pivotal Labs was acquired by Dell EMC in 2012.
Rob Bearden is the chief executive officer at Hortonworks. He is the former chief operating officer of both SpringSource and JBoss, two of the most commercially successful open source companies in history. Rob also served in senior roles at Oracle, where he directed a $1 billion sales organization, I2 and Manhattan Associates. Rob has a Bachelor's degree in Business Management from Jacksonville State University and currently holds the title of Entrepreneur-in-Residence at the University of Georgia's Terry College of Business.
Tom Reilly is Cloudera's chief executive. Prior to Cloudera, he was vice president and general manager of enterprise security at HP. Previous to HP, Tom served as CEO of enterprise security company ArcSight, which HP acquired in 2010. Tom led ArcSight through its successful initial public offering and subsequent sale to HP. Before ArcSight, Tom was vice president of business information services for IBM, following the acquisition of Trigo Technologies, a master data management (MDM) software company, where he served as CEO. Tom graduated from the University of California, Berkeley, with a bachelor's of science degree in mechanical engineering.
Victor Lund has served on Teradata's Board of Directors since 2007, and has served as chair of its Audit Committee. Previously, Lund was the non-executive chairman of the board of DemandTec, Inc., a publicly-held, on-demand applications company, from December 2006 until February 2012. Prior, Lund was non-executive chairman of the board of Mariner Health Care, Inc., a long-term health care services company, from 2002 to 2004, and he was vice chairman of Albertson's, Inc. from 1999 to 2002. He also serves as a director of Service Corporation International and has served on a number of publicly-traded company boards, including Del Monte Foods Company and Delta Airlines.