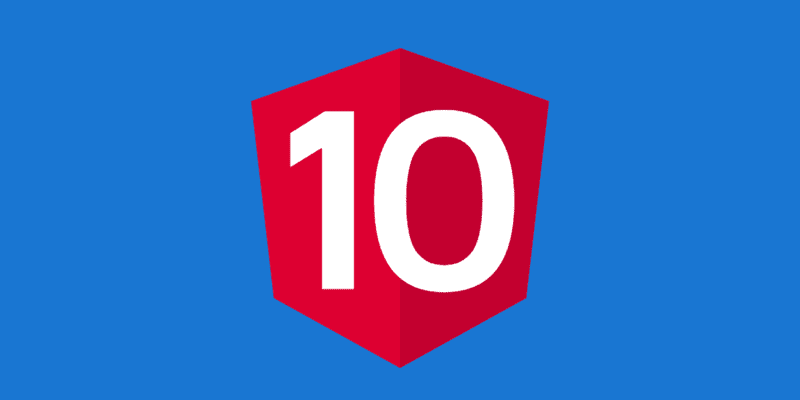 These providers have recently been named the market's major players in metadata management solutions for 2020 by analyst house Gartner, Inc.
Metadata management solutions come in a variety of shapes and sizes to meet the ever-changing needs of organizations and their increasingly complex environments. Companies require metadata tools that can serve a number of different use cases as well. There are both small and large providers that offer options to help these organizations with both niche and common challenges, though choosing the vendor(s) that are right for your specific environment can be a daunting task.
The following providers have recently been named top-performing leaders in the 2020 Gartner Magic Quadrant for Metadata Management Solutions. The report, which highlights and scores the top products in the industry, features these 10 vendors as being cornerstones in the space. Each provider's market share and product portfolios differ, which is what makes them interesting to the wider audience of data consumers. Niche and emerging vendors can only hope to replicate the kind of market presence that these companies have earned over a sustained period of time.
Here we provide a brief blurb about each and links to product details so you can learn more.
Collibra's Data Dictionary documents an organization's technical metadata and how it is used. It describes the structure of a piece of data, its relationship to other data, and its origin, format, and use. The solution serves as a searchable repository for users who need to understand how and where data is stored and how it can be used. Users can also document roles and responsibilities and utilize workflows to define and map data. Collibra is unique because the product was built with business end-users in mind.
IBM's InfoSphere Information Server features a metadata repository that stores metadata from suite tools and external tools and databases and enables sharing among them. Users can import metadata into the repository from multiple sources, export metadata by various methods, and transfer metadata between design, test, and production repositories. Changes that are made in the repository are automatically made throughout the suite, and uses standard relational database technology.
Informatica Metadata Management allows enterprises to tap into four major categories of data, including technical, database schemas, mappings and code, business (glossary terms, governance processes), operational and infrastructure (run-time stats and timestamps), and usage (user ratings and comments). Informatica creates a knowledge graph of an organization's data assets and their relationships by applying AI and machine learning. Active metadata serves as the foundation for Informatica's Intelligent Data Platform.
erwin offers a unified software platform for combining data governance, enterprise architecture, business process, and data modeling. The product is delivered as a managed service that allows users to discover and harvest data, as well as structure and deploy data sources by connecting physical metadata to specific business terms and definitions. erwin imports metadata from data integration tools, as well as cloud-based platforms, and can evaluate complex lineages across systems and use cases.
Alex Solutions is a technology agnostic unified enterprise data catalog. It features a business glossary that enables users to define and maintain key business terms and link them to physical data assets, processes, and outputs. Policy-driven data quality combines data lineage with data profiling and machine learning-based intelligent tagging. Alex also offers intelligent tagging that helps users add business context to physical data assets. Deployment and integration are simple, and the product's user interface is friendly to business users.
Alation offers a platform for a broad range of data intelligence solutions including data search and discovery, data governance, data stewardship, analytics, and digital transformation. The product features a Behavioral Analysis Engine, inbuilt collaboration capabilities, and open interfaces. Alation also profiles data and monitors usage to ensure that users have accurate insight into data accuracy. The platform provides insight into how users are creating and sharing information from raw data as well.
Oracle Enterprise Metadata Management is a metadata management platform that can harvest and catalog metadata from any provider. The product allows for interactive searching and browsing of the metadata as well as providing data lineage, impact analysis, semantic definition, and semantic usage analysis for any metadata asset within the catalog. Oracle Enterprise Metadata Management also touts advanced algorithms that stitch together metadata assets from each of the providers.
Smartlogic Semaphore is an enterprise-grade semantic platform that allows organizations to enrich data, extract facts, and harmonize information sources. The product features a model-driven, rule-based approach that enhances the capabilities of existing technologies. Smartlogic allows users to drive self-service delivery as well as move enterprise search from keyword to semantic to find data related to a query. Smartlogic is known for its excellent modeling, metadata transformation, and creation capabilities.
ASG Technologies offers a data intelligence platform that can discover data from more than 220 traditional and big data sources. The tool features automated data tagging by pattern matching, integration of reference data, and enriched metrics. Automated business linage allows users to better understand their data, and governance capabilities include those for tracing data in the data lake and traditional sources. ASG's EDI product offers an impressive capabilities portfolio, with reference customers touting the vendor's support for a variety of business use cases.
SAP offers its metadata management capabilities via SAP PowerDesigner, SAP Information Steward, and SAP Data Intelligence. SAP utilizes metadata integration for multiple DBMS platforms, across the SAP ecosystem, with available integrators for BI platforms, data modeling solutions, and other data integration software. Users can ingest metadata from other tools to create reporting and monitoring systems for data migration and data valuation as well. Metadata discovery data modeling and scenario analysis is available via SAP Data Intelligence.

Latest posts by Timothy King
(see all)