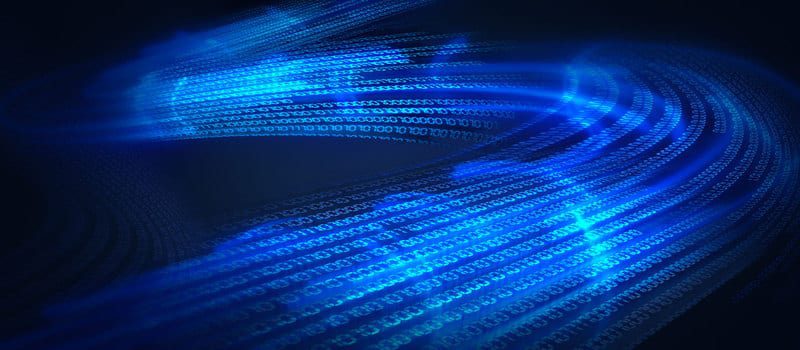 Part of our ongoing coverage of the Big Data market involves covering the various solution providers that make up the sector. Today's vendors come in many different shapes and sizes, and it's common for the eye to focus on the shiny new toy; those providers who something never-before-seen or innovate. While those trends are certainly worth keeping tabs of, we recognize that reporting on the Big Data-behemoths may be even more crucial given the ease with which they are recognized, and the trust they have earned among organizations who have used their tools over a long period of time.
The 5 following Data Management software makers have recently been named leaders in Gartner's Magic Quadrant for Data Warehouse and Data Management Solutions for Analytics, and while each company's market share differs, these tools shape the foundation of the enterprise software market, with emerging providers only hoping to replicate the kind of success that these software giants have earned over a period of time. In a market undergoing a revolution to transform the way analytics are used in the enterprise, these these providers stand out as rock-solid cornerstones that offer tools for a wide variety of use cases, making them the most trustworthy of the bunch.
Oracle
In Febryary of 2014, Oracle announced that it signed an agreement to acquire BlueKai's Marketing Cloud solution and combine it with Oracle's Data Management Platform to personalize marketing programs and customer experience. Oracle's DMP give companies the ability to build rich user profiles, combining information from first-party and third-party sources including media, advertising, social, and mobile. Oracle helps marketing teams by delivering customers relevant messages that resonate with their wants and needs. Advertisers connect with the right audiences at the right time in the purchase cycle, generating more sales and higher marketing ROI.
Teradata
Teradata operates out of Dayton Ohio and offers a diverse selection of products to help businesses manage data. Teradata offers a data management platform to deliver high performance, diverse queries, in-database analytics and sophisticated workload management. Its database supports and is compatible with all of Teradata's Data Warehouse solutions. Teradata's Big Data products provide solutions and services in data warehousing, big data and analytics, and marketing applications that enable the realization of a data-driven business. In early 2015, the company formed two divisions: Data & Analytics for its data analytics platforms and related services and Marketing Applications for its marketing software and related services.
Microsoft
Microsoft's database management solution offers easy installation, configuration, integration, and deployment. Microsoft helps by installing and configuring the APS appliance, offering users an ecosystem of partners, including Mariner, to help with planning, deployment and support. Using PolyBase, it now supports the ability to query data using SQL across the traditional data warehouse, plus data stored in the Hadoop region, whether in the appliance or a separate Hadoop Cluster. Microsoft offers a data management platform for solving the integration challenges of MDM applications by providing a wide range of data transformation and cleansing functionalities to manage unique identifiers, attributes, and a set of development tools to create and manage large scale data integration solutions.
IBM
IBM offers data management solutions, data warehouse appliances, a z/OS solution, and a Hadoop distribution with BigInsights. Its appliances include the IBM PureData System for Analytics, the IBM PureData System for Operational Analytics, the IBM DB2 Analytics Accelerator and the IBM Smart Analytics System. IBM offers DB2 with Blu Acceleration, as well as data warehouse managed services. IBM database solutions help users manage data across multiple workloads, while reducing administration, storage, development and server costs. The solutions manage data from 'requirements to retirement', and can assure the privacy and integrity of vital data.
SAP
SAP is a multinational software company. The Company develops business software, including e-business and enterprise management software, consults on organizational usage of its applications software, and provides training services. SAP markets its products and services worldwide. Database solutions allow businesses to create, distribute, and maintain complete, accurate master data with SAP's master data management software. The SAP HANA platform offers cloud, on-premises and hybrid deployment options to customers, with its benefits including a smaller data footprint, higher throughput, faster analytics and faster access to data.
For an in-depth look at more of the top Data Management solutions for the enterprise, consult our online vendor directory.