The Best Big Data Management Events and Conferences to Attend in 2019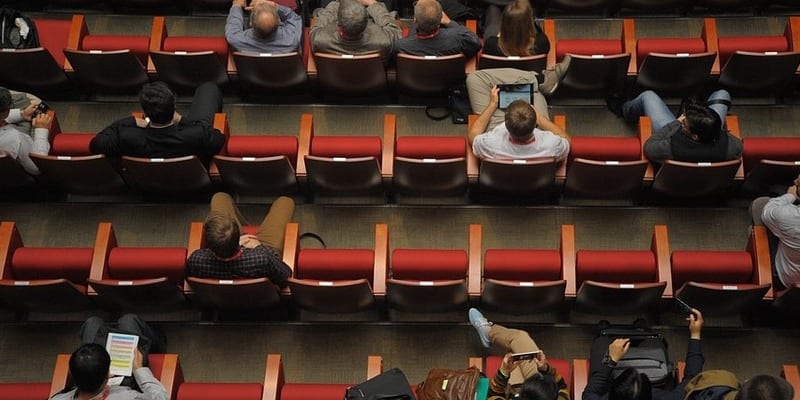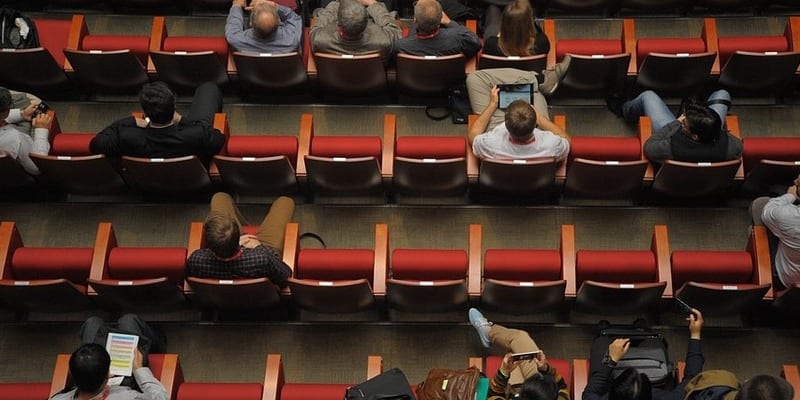 Data management is a top priority for organizations collecting and handling big data volumes. The software space has evolved considerably in recent years, with a slew of new tools and technologies coming to market, as well as explosive interest from enterprise companies. It's no wonder that user conferences are becoming so popular. No matter your interest, industry or use case, there's likely an event for you.
We do our best to provide you with the best resources, including our own buyer's guides and best practices. Sometimes though, you need extra exposure, the kind you can only get in person.
We understand, and that's why we've scoured the web and created this list of 2019's most exciting big data and data management events and conferences to attend. If you're looking for top-notch keynotes, interesting speeches, best practice demos, and legitimate networking opportunities, fill your calendar. All of the conferences listed are organized by independent analysts, researchers, and media outlets; no vendors allowed (well, we can't promise they won't be in attendance). Events are listed in chronological order and may include additional dates (if applicable).
TDWI Conference
Date: February 10-15, April 28-May 3, August 18-23, November 10-15
Location: Las Vegas, NV, Chicago, IL, San Diego, CA, Orlando, FL
Description: No matter what you're currently facing, TDWI Las Vegas delivers the training you need to overcome your top data and analytics challenges, all taught by the industry's most respected thought leaders and practitioners. Join TDWI in Las Vegas and walk away with the skills and best practices you need to advance your data and analytics initiatives today.
Modern Data Management 2019
Date: February 26-27
Location: San Francisco, CA
Description: Covering the hottest topics within master data management, big data analytics, data science and business facing data-driven applications, senior level executives and hands-on practitioners can come together to obtain real action points and useful connections to better support their business goals.
Gartner CIO Leadership Forum
Date: March 10-12 and March 31-April 2
Location: Phoenix, AZ and Hollywood, FL
Description: In 2019, CIOs will see the use of digitalized products and services drive new forms of growth. New sources of revenue, business value and opportunities to engage with customers and citizens require you to lead your organization to the next level. Gartner CIO Leadership Forum 2019 prepares you for your new job as a growth leader. Gain the inspiration, leadership skills and strategic ideas you need to succeed in this new era.
Gartner Data & Analytics Summit 2019
Date: March 18-21
Location: Orlando, FL
Description: At the conference, Gartner will share new strategies, guidance and best practices to help you realize your future – a future based on data you can trust, agile analytics you can rely on, and the clarity needed to empower you with the continuous intelligence and pervasive insights necessary to excel in the digital economy.
Strata Data Conference
Date: March 25-28, September 23-26
Location: San Francisco, CA and New York, NY
Description: At Strata, you'll get a first look at the emerging trends that transform data and business. How to build a solid foundation for your AI strategy. Machine learning initiatives that scale (including cloud). Intriguing new streaming and IoT use cases. How to implement new machine learning or serverless technologies. Strata is where you'll get the insight you need to prepare your career and business for the future.
Big Data & AI Leaders Summit Boston 2019
Date: April 11-12
Location: Boston, MA
Description: The most exclusive and influential Big Data and Artificial Intelligence conference is coming back to Boston. Taking your place alongside more than 100 data scientists, AI innovators, machine learning forerunners, robotics engineers, leading analysts, IT strategists and business leaders who are redesigning the future of business.
The Innovation Enterprise DATAx Conference
Date: May 14-15, July 23-24
Location: San Francisco, CA and Chicago, IL
Description: DATAx brings together over 500 business leaders and data scientists from across the country to learn, network and develop together the future of AI an its application in business, with dedicated conferences tackling the role of AI in marketing tech, healthcare and gaming. Connect with the pioneers driving change and inspire yourself with the latest findings on machine learning models, data strategy and advanced analytics.
Real Business Intelligence
Date: May 14-15
Location: Cambridge, MA
Description: Dresner Advisory Services' third-annual Real Business Intelligence Conference is a unique event for business and IT leaders and will focus upon the strategies for success with business intelligence, analytics, and information management. The event is designed as an interactive executive forum, and will focus on those topics which enable attendees to help their respective organizations become performance-directed and information-driven.
Database Trends and Applications Data Summit 2019
Date: May 21-22
Location: Boston, MA
Description: At Data Summit 2019, you'll hear the innovative approaches the world's leading companies are taking to solve today's key challenges in data management. Whether your interests lie in the technical possibilities and challenges of new and emerging technologies or using Big Data for business intelligence, analytics, and other business strategies, Data Summit 2019 has something for you!
Big Data Toronto
Date: June 12-13
Location: Toronto, Canada
Description: From solving your data-driven business challenges to helping you navigate the latest big data tools, Big Data Toronto is designed to give you a 360 degree view on the industry. With two full days of conference programming, skill-based workshops, 1-on-1 meetings, Big Data Toronto is engineered to provide you a comprehensive overview of the latest use cases, the industry's advancements, and new applications.
Industrial Conference on Data Mining
Date: July 17-21
Location: New York, NY
Description: The Industrial Conference on Data Mining ICDM is held on yearly basis. Researchers from all over the world will present theoretical and application-oriented topics on Data Mining. Practicioners can present and discuss their ongoing projects in Industry Sessions.
International Conference on Machine Learning and Data Mining
Date: July 20-25
Location: New York, NY
Description: The aim of the conference is to bring together researchers from all over the world who deal with machine learning and data mining in order to discuss the recent status of the research and to direct further developments. Basic research papers as well as application papers are welcome. All kinds of applications are welcome but special preference will be given to multimedia related applications, biomedical applications, and webmining.
Information-Management MDM & Data Governance Conference
Date: November 4-6
Location: New York, NY
Description: The MDM & Data Governance Summit series is the most widely attended IT event focused on modern data management business and IT issues. This 2.5 day event provides the necessary strategic insight and tactical best practices as well as excellent quality networking opportunities. This is the only conference dedicated to these two topics and provides a mixture of leading industry analyst trend perspectives, a wide and large array of use cases, market-leading issue-specific sessions and best practice panel discussions.
Forrester 2019 Data Strategies & Insights Forum
Date: November 5-6
Location: Austin, TX
Description: To succeed, the insights-driven enterprise requires a forward-leaning enterprise data strategy — one that encompasses external customer data sources and far-reaching operational data, including the supply chain. Forrester will examine best practices in the creation of the insights-driven business — and how to marshal the right data resources, processes, and technologies in pursuit of this new vision.