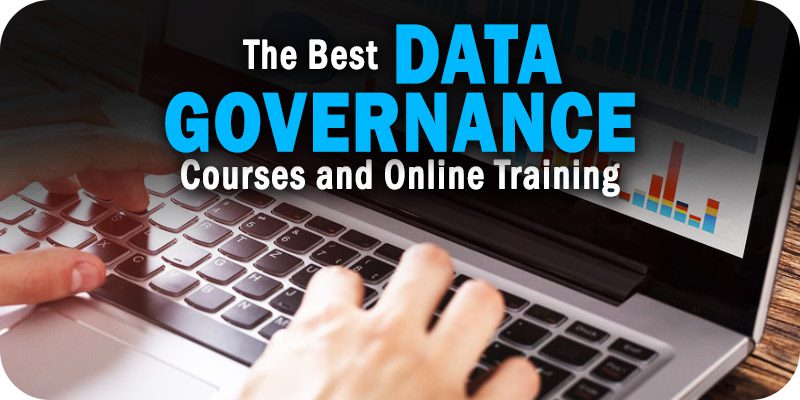 The editors at Solutions Review have compiled this list of the best data governance courses and online training to consider.
Not only is data governance one of the most common data management use cases, but it's also the most difficult to solve for. Data governance is perhaps the most important factor in modern data management and bridges the gap between data quality and democratization. In order for organizations to enable cross-enterprise data access (which is a major pain point in and of itself), data needs to be overseen in the correct fashion using industry-standard best practices.
With this in mind, we've compiled this list of the best data governance courses and online training to consider if you're looking to grow your data management skills for work or play. This is not an exhaustive list, but one that features the best data governance courses and online training from trusted online platforms. We made sure to mention and link to related courses on each platform that may be worth exploring as well.
Note: The best data governance courses and online training are listed in alphabetical order.
The Best Data Governance Courses and Online Training
OUR TAKE: CIGO offers a variety of information governance training options through executive courses, live online modules, on-demand media, webinars, and podcasts. They also offer relevant certification prep.
Platform: CIGO (Certified Information Governance Officers Association)
Description: Through their partnership with the Institute for Information Governance, which has trained more IG professionals than any other organization worldwide, and their lead trainer, Robert Smallwood MBA, CIP, IGP, along with support from its distinguished Board of Governors, intensive CIGO training provides a broad foundation for the IG professional, and the CIGO Exam Study Guide helps to focus on key areas of the exam.
GO TO TRAINING
TITLE: AIIM Information Governance Training Courses
OUR TAKE: AIIM is an information management resource for professionals in the field, and offers a variety of related courses, training, and certification programs. We recommend starting with How to Manage Legacy User Information Stores.
Platform: edX
Description: Courses require membership to AIIM+ Pro and to gain unlimited access to their entire library of practical lessons for solving today's information-centric challenges. New lessons are added each month. Your monthly or annual subscription gives you access to the learning library for as long as you need it.
GO TO TRAINING
OUR TAKE: This course focuses on realizing the business advantage and business potential of operational, reconciled, and big data systems as well as data assets in supporting enterprise data management strategies and enterprise data analytics.
Platform: edX
Description: Understand structured transactional data and known questions along with unknown, less-organized questions enabled by raw/external datasets in the data lakes. Topics include data strategy and data governance, relational databases/SQL, data integration, master data management, and big data technologies.
GO TO TRAINING
OUR TAKE: This quick training will help you understand what information governance is, and how it differs from traditional records and information management, or RIM. It's designed for those just starting their careers.
Platform: Iron Mountain
Description: In this course, you will recognize typical information management challenges leading to a need for information governance, and identify functions and roles that are typically involved in an information governance program. A comprehensive and collaborative Information Governance Program can help your organization optimize information value and limit risk at every stage.
GO TO TRAINING
OUR TAKE: The Practical Data Governance: Implementation course provides you with the skills, the know-how, and the templates to help you create a successful data governance program that follows best practices.
Platform: LightsOnData
Description: The purpose of this course is to build your practical knowledge and maximize your success as a current or future data governance professional. The lessons and materials provided will be instrumental in your planning and implementation of a data governance program. You will learn the practical steps, best practices, and templates to put together and implement your data governance program from scratch or improve the one you have.
GO TO TRAINING
OUR TAKE: This course helps you learn the components of data governance, its strategic value, the roles and responsibilities of stakeholders, and the overall steps that an organization needs to take to manage, monitor, and measure the program.
Platform: LinkedIn Learning
Description: In the era of big data and data science, most businesses and institutions realize the power of data. Yet far too many fail to appreciate the legal and fiscal responsibilities and liabilities associated with it. The stakes are high, but a well-rounded data governance process can help ensure the consistent quality, availability, integrity, and usability of your data.
GO TO TRAINING
OUR TAKE: Instructed by Robert Smallwood, this module will offer a definition of information governance which you can launch from, principles and best practices, a three-part IG framework, and policies to consider.
Platform: LinkedIn Learning
Description: Learn the basic tenets of the emerging field of IG, beginning with definitions and concepts. Robert Smallwood explains the basics of IG and identifies key areas where an IG program will make a difference. He shares proven strategies, methods, and best practices for ensuring the ongoing success of your IG program.
GO TO TRAINING
OUR TAKE: In this intermediate-level course, Nishant Bhajaria guides students through the details of data privacy, privacy protection, and data security. This training can be completed in just under an hour and a half, and users can continue on with other courses from Bhajaria in this series.
Platform: LinkedIn Learning
Description: In this course, instructor Nishant Bhajaria steps through how to create an architecture to manage data collection and measure risk, as well as afford privacy protections relative to that risk. He also takes a deep dive into the data inventory process, explaining how to best approach it and discern whether it is succeeding. Finally, Nishant provides context on executive communication on privacy governance.
OUR TAKE: Once completing this course, you will gain a clear vision of what you are trying to achieve formulate a simple approach, and gain confirmation of the approach as well as a chance to network with others in a similar situation. This training is for anyone involved with a data governance initiative.
Platform: Nicola Askham
Description: Nicola Askham, or, The Data Governance Coach, helps organizations understand and manage their data better. For nearly two decades she has helped corporate organizations reduce costs and inefficiencies through coaching and consulting. Her popular training course gives people the skills to make sure their data is used to solve problems and make better informed decisions.
GO TO TRAINING
OUR TAKE: By the end of the course, you will have a firm understanding of enterprise data management and why you need an enterprise data strategy, what the various disciplines do, and how to build a data-driven culture in your organization.
Platform: Pluralsight
Description: In this course, you will learn about the various disciplines of data management. First, you will discover what data governance is and how you might want to implement a governance program for your organization. Next, you will cover data modeling and data architecture, including the topics of MDM and Blockchain technology. Then, you will explore the disciplines of database administration and data development.
GO TO TRAINING
Solutions Review participates in affiliate programs. We may make a small commission from products purchased through this resource.

Latest posts by Timothy King
(see all)