The 8 Best Data Mesh Software Companies & Vendors for 2023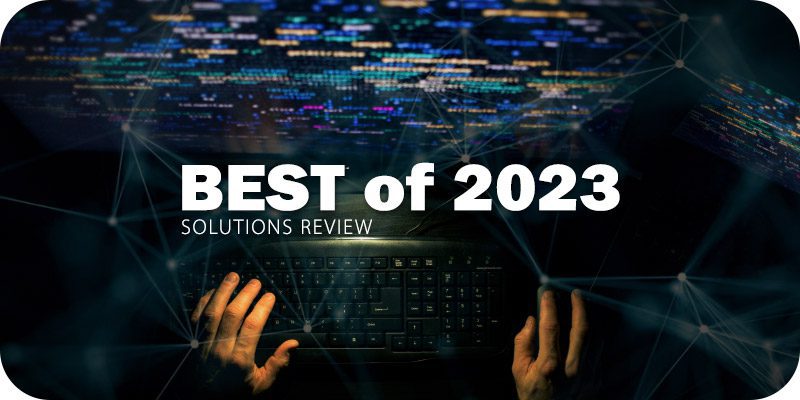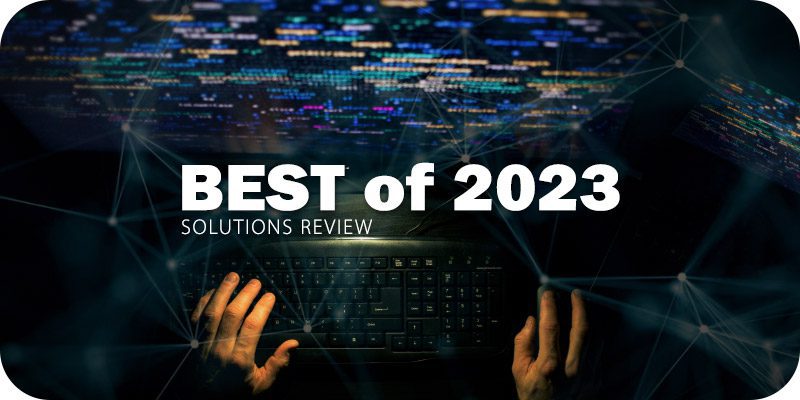 Solutions Review's listing of the best data mesh software companies is an annual mashup of products that best represent current market conditions, according to the crowd. Our editors selected the best data mesh software companies based on each solution's Authority Score; a meta-analysis of real user sentiment through the web's most trusted business software review sites and our own proprietary five-point inclusion criteria.
The editors at Solutions Review have developed this resource to assist buyers in search of the best data mesh software companies to fit the needs of their organization. Choosing the right vendor and solution can be a complicated process — one that requires in-depth research and often comes down to more than just the solution and its technical capabilities. To make your search a little easier, we've profiled the best data mesh software companies all in one place. We've also included platform and product line names and introductory software tutorials straight from the source so you can see each solution in action.
Note: The best data mesh software companies are listed in alphabetical order.
The Best Data Mesh Software Companies
Platform: Databricks Unified Analytics Platform
Description: Databricks offers a cloud and Apache Spark-based unified analytics platform that combines data engineering and data science functionality. The product leverages an array of open-source languages and includes proprietary features for operationalization, performance, and real-time enablement on Amazon Web Services. A Data Science Workspace enables users to explore data and build models collaboratively. It also provides one-click access to preconfigured ML environments for augmented machine learning with popular frameworks. 
Platform: Denodo Platform
Description: Denodo is a major player in the data management software market. The award-winning Denodo Platform offers a robust capabilities package for data integration, data management, and data delivery using a logical approach to enable self-service business intelligence, data science, hybrid/multi-cloud integration, and enterprise data services. Denodo touts customers across large enterprises and mid-market companies in over 30 industries. A pioneering company in the data virtualization space, Denodo was founded in Palo Alto, California, in 1999.
Platform: Dremio SQL Lakehouse Platform
Description: Dremio offers a data lake engine that provides fast query speed and a self-service semantic layer that operates directly against data lake storage. The solution connects to S3, ADLS, Hadoop, or wherever enterprise data resides. Apache Arrow, Data Reflections, and other Dremio technologies work together to hasten query speeds, and the semantic layer enables IT to apply security and business meaning. Users do not have to send data to Dremio or have it stored in proprietary formats to access it.
Platform: Axon Data Governance
Related products: Informatica Product 360, Informatica Customer 360, Informatica Supplier 360
Description: Informatica Axon Data Governance is an integrated and automated data governance solution that enables quick access to curated data. The product ensures teams can find, access, and understand the data they need via a curated marketplace. Axon also enables data dictionary development for a consistent source of business context across multiple tools. Users can visualize data lineage, automatically measure data quality, and ensure data privacy with this solution as well.
Platform: K2View Data Fabric
Description: K2View Data Fabric is a unified platform for data integration, transformation, enrichment, orchestration, and delivery. The product was designed to support real-time operations while fragmented data for each business entity is unified into its own micro-DB to deliver a holistic view. One micro-DB is manages for every instance of a business entity while web services componentize and expose data from the micro-DBs for consumption by external applications. K2View is scalable to support hundreds of millions of micro-DBs concurrently via a distributed architecture.
Platform: Starburst Enterprise
Related products: Starburst Galaxy
Description: Starburst Data offers a data access and analytics tool based on open-source Trino (formerly PrestoSQL). It provides fast and interactive enterprise-ready distribution, consisting of additional tooling and configurations that enable data analysts to run queries against various data sources ranging in size from gigabytes to petabytes. The solution also includes a cost-based query optimizer which improves Trino query performance, by over an order of magnitude in many cases. Starburst's new Data Products release acts as a one-stop-shop for creating, maintaining, and using data products.
Tool: Talend Data Catalog
Related products: Talend Open Studio, Talend Data Fabric, Talend Data Management Platform, Talend Data Preparation, Talend Big Data Platform, Talend Data Services Platform, Talend Integration Cloud, Talend Stitch Data Loader
Description: Talend Data Catalog automatically crawls, profiles, organizes, links, and enriches metadata. Up to 80 percent of information associated with the data is documented automatically and kept up-to-date through smart relationships and machine learning. Data Catalog key features include faceted search, data sampling, semantic discovery. categorization, and auto-profiling. The tool also includes social curation and data relationship discovery and certification, as well as a suite of design and productivity tools.